Just because she's no longer the boss, doesn't mean has left PrettyLittleThing behind as she attended the mammoth brand collaboration runway.
PLT has joined forces with supermodel and runway legend , 53, to create a brand-new collection in the model's 'signature style'.
Molly-Mae, 24, took a few days off her duties as a mother to enjoy a well-deserved break in a fancy City hotel, which she shared on Instagram.
The brand spared no expense for the former creative director, putting her up in a hotel which !
After much anticipation, finally, it was time to unveil the collaboration and the colour of the evening seemed to be silvers and greys.
Molly-Mae wore a grey oversized suit, which had a crossover bra detail – although it does not appear to be from the PLT x Naomi collection.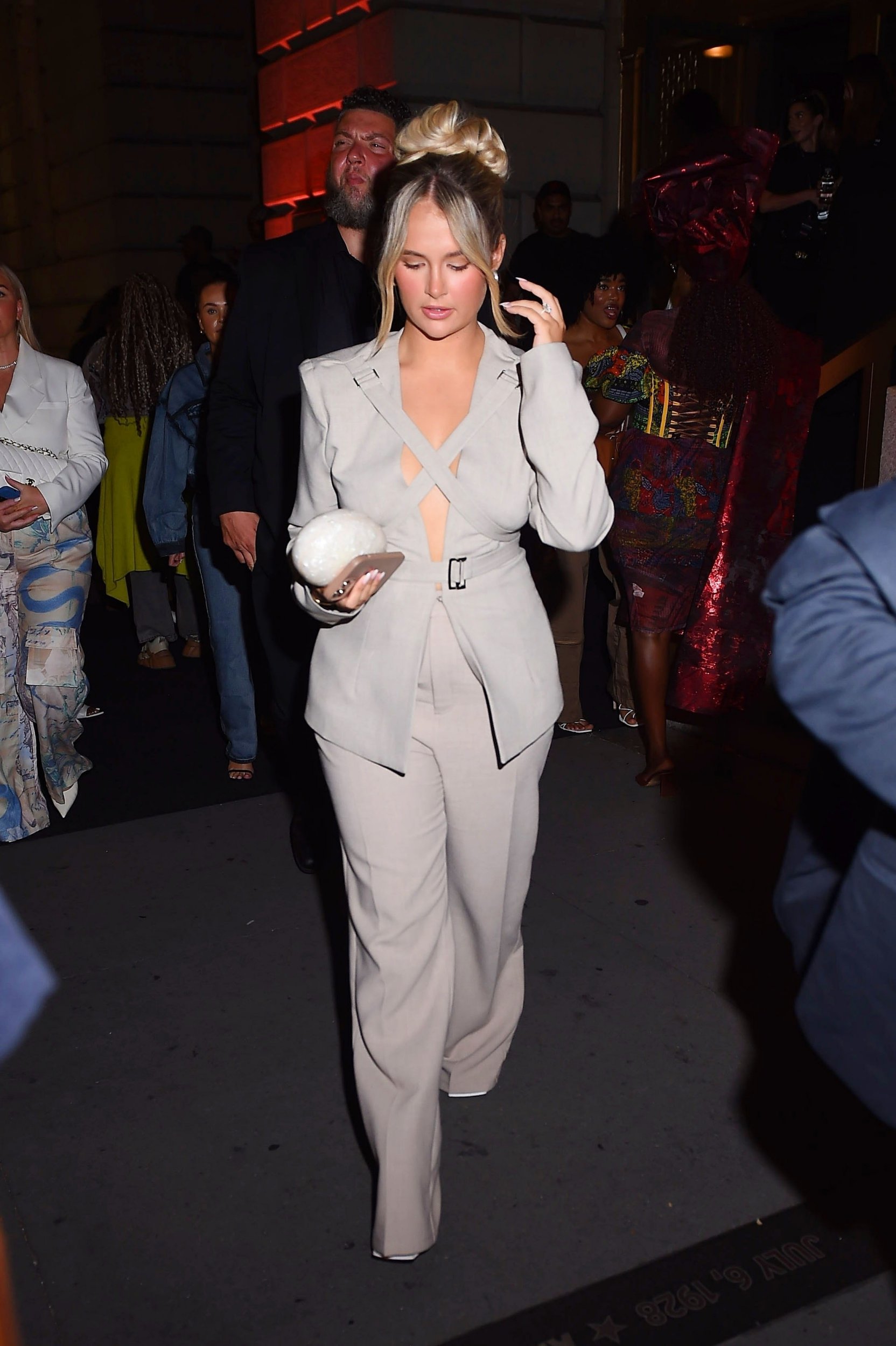 She wore her blonde hair, which took six hours to perfect in the salon, up in a large bun with framing pieces around her face.
Keeping things monochromatic, the Love Island alum completed the look with a grey clutch bag and square open-toed white shoes.
The collection features lots of greys, whites, and blacks as well as pops of the colour of the year – Barbie pink.
in a grey see-through shimmering dress from the line, coordinating with the former creative director.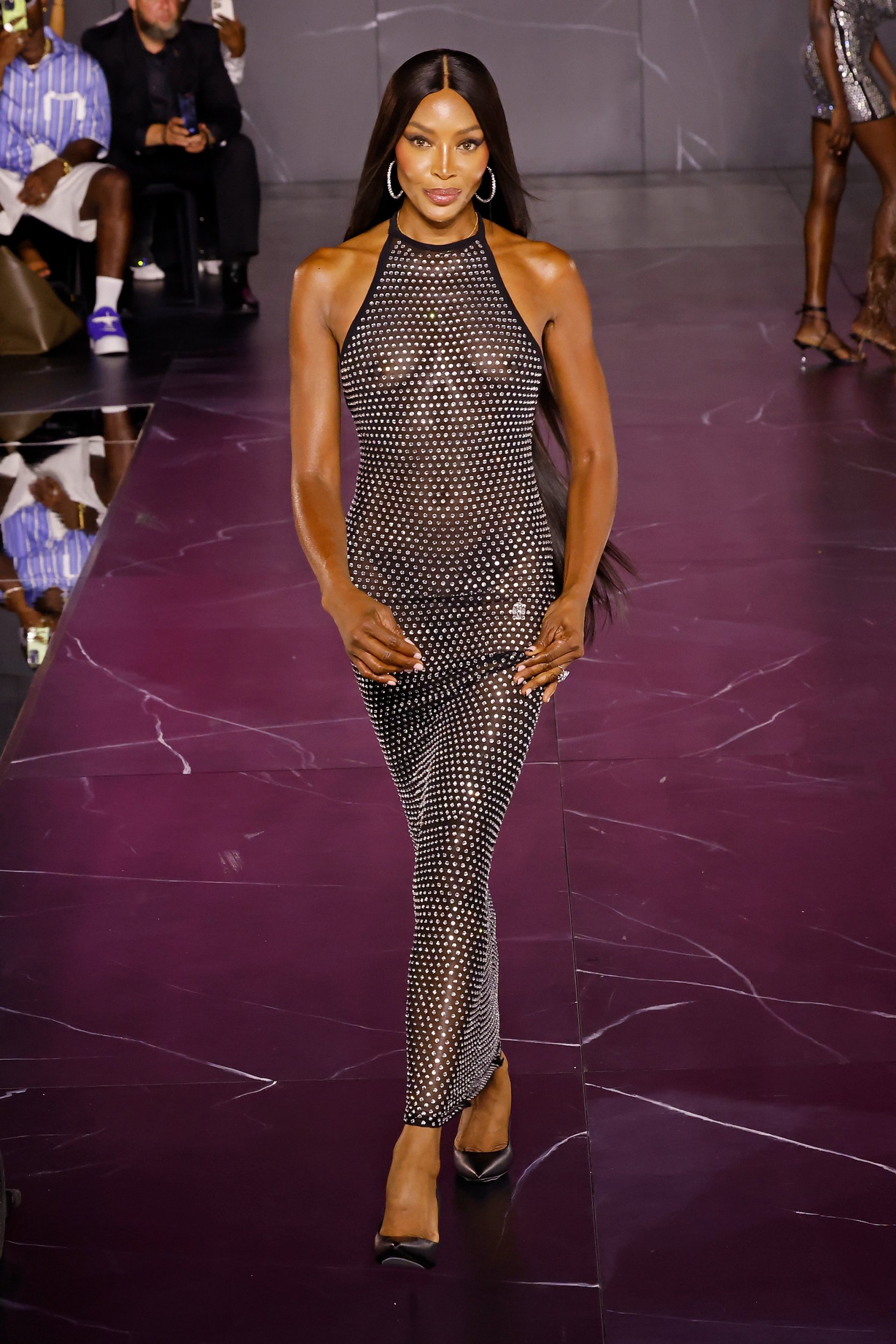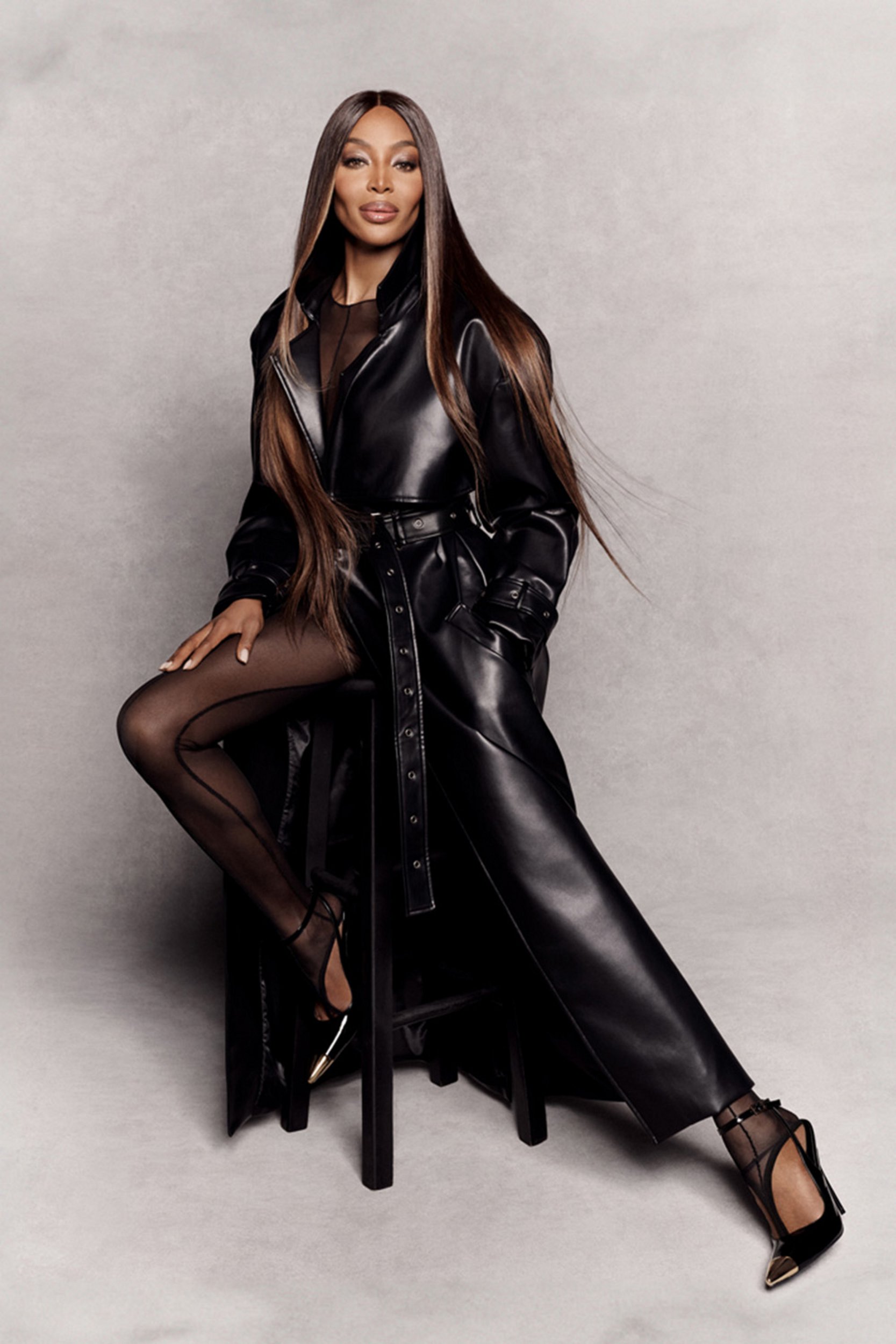 PLT's explains that the collection pays 'homage to Naomi's legacy and iconic signature style.'
While Molly-Mae exited the venue on her own, Naomi, who is also a new mum, went on to party at The Highlight Room.
Molly-Mae recently comments after baby Bambi – who she welcomed seven months ago with , also 24 – could be heard wailing from another room in a video.
'If you ever think I am neglecting the baby monitor and you can hear Bambi in the background – like that noise, I don't know if you can hear it? – Don't think I'm neglecting her,' she told followers.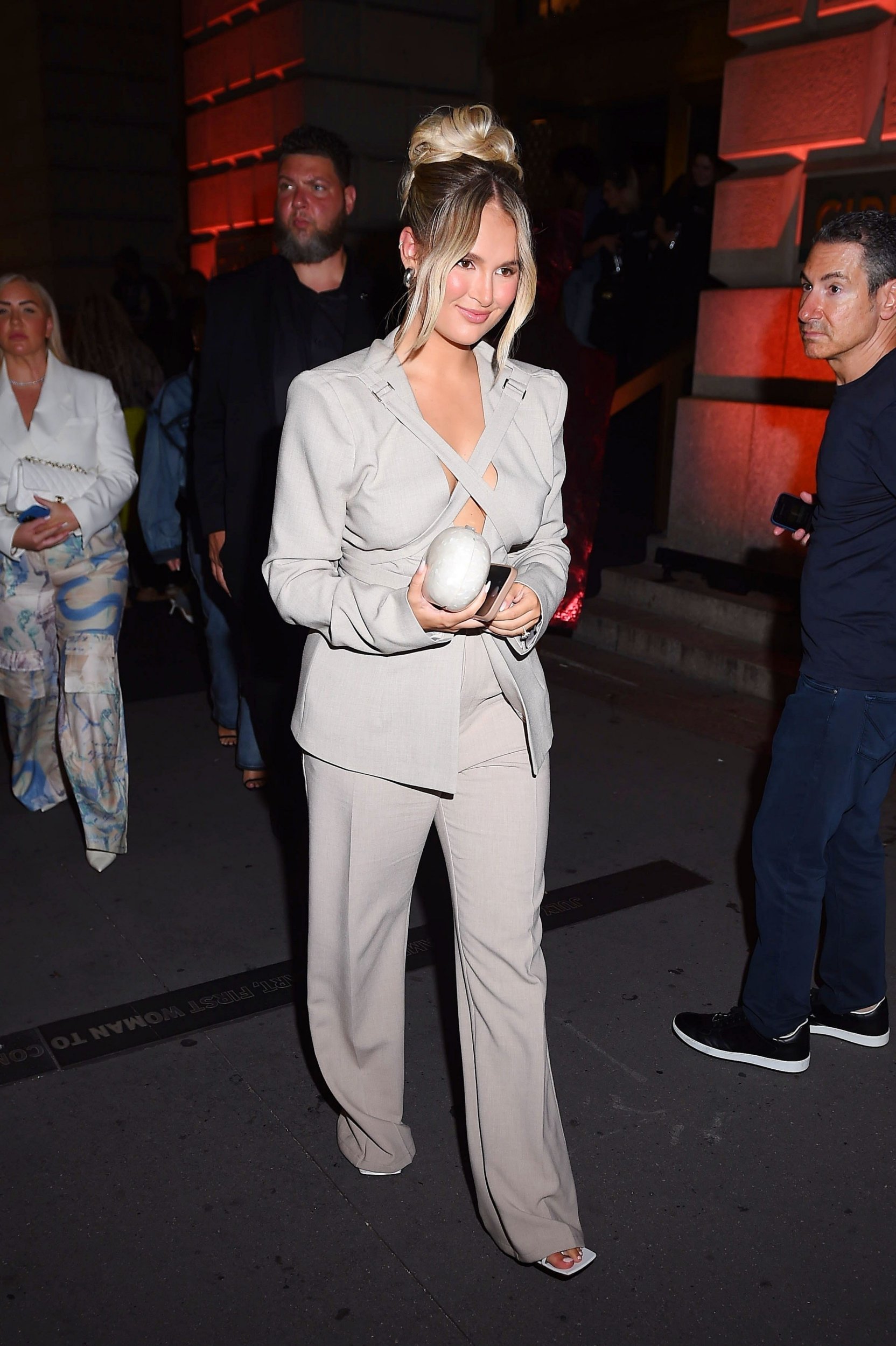 The Love Island star at the fast fashion brand so she could focus on motherhood.
Other celebs came out to support the Naomi collaboration, including Emily Ratajkowski, Lori Harvey, and Julia Fox.
Julia turned heads as she wore an i on the New York streets, with a jacket to keep herself warm.