star have jetted away on their 18th holiday in nearly as many months.
The family, whose eldest is 34 and youngest is three, have shared a glimpse into their vay-cay to Florida on Instagram.
Clips from their time in the Stints show the children making the most of the pool and the swings and the slides in a playpark.
Sue and Noel teased that more content from their trip would be turned into blogs as they confirmed it will not feature on the show.
The Radfords have been jet-setting and have visited – wait for it-Cornwall twice, the Lake District four times, Disney World three times, Scotland and Lapland since December 2021.
They've also travelled to places including Legoland, Alton Towers, the Maldives, New York and France over the past 12 months.
While the Radfords shot to fame on 22 Kids and Counting due to their sizeable brood, Sue and Noel have is on the way.
When asked if they planned on having more children, Sue said on a YouTube video: 'Definitely not.'
'No more babies,' Noel agreed.
Sue explained: 'Now that Heidi's three and she's out of nappies, and we're probably going to be getting rid of the pram soon, it's just so much easier than having a newborn.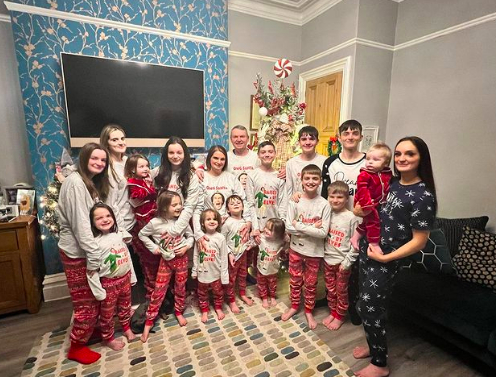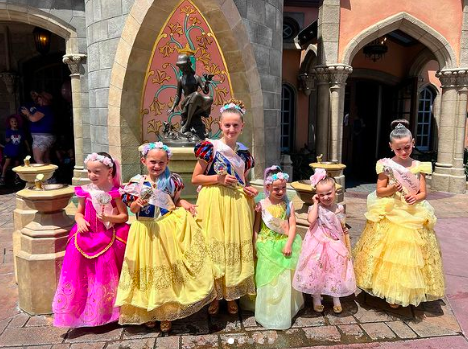 'When we were on holiday in April I was sitting on the sun lounger and just watching the kids playing in the pool and I just thought, if we had a baby you wouldn't be able to do that.
'I just thought, I do love not having… I mean, we've loved having our kids, don't get me wrong, I don't want that to come across that we've got bored of them or whatever, definitely not.
'I just feel like for us, we've had our babies, children now and we're just going to sit back, watch them grow older, and be grandparents and that.'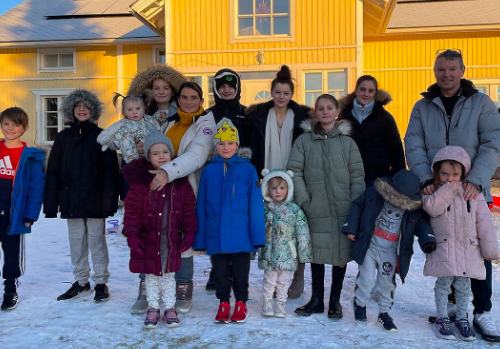 The couple are parents to Chris, 34, Sophie, 29, Chloe, 28, Jack, 26, Daniel, 24, Luke, 23, Millie, 22, Katie, 21, James, 20, Ellie, 18, Aimee, 17, Josh, 16, Max, 14, Tillie, 13, Oscar, 12, Casper, 11, Hallie, eight, Phoebe, seven, Archie, six, Bonnie, five, and Heidie, three.
Their 17th child Alfie was stillborn on July 6, 2014.
Sue and Noel also have nine grandchildren with a 10th along the way as seventh child Millie is currently .
The family runs a bakery and they live in a 10-bedroom house which used to be a care home in Morecambe, Lancashire.
22 Kids and Counting first aired in 2021 and has run for three seasons.
22 Kids and Counting airs on Channel 5.