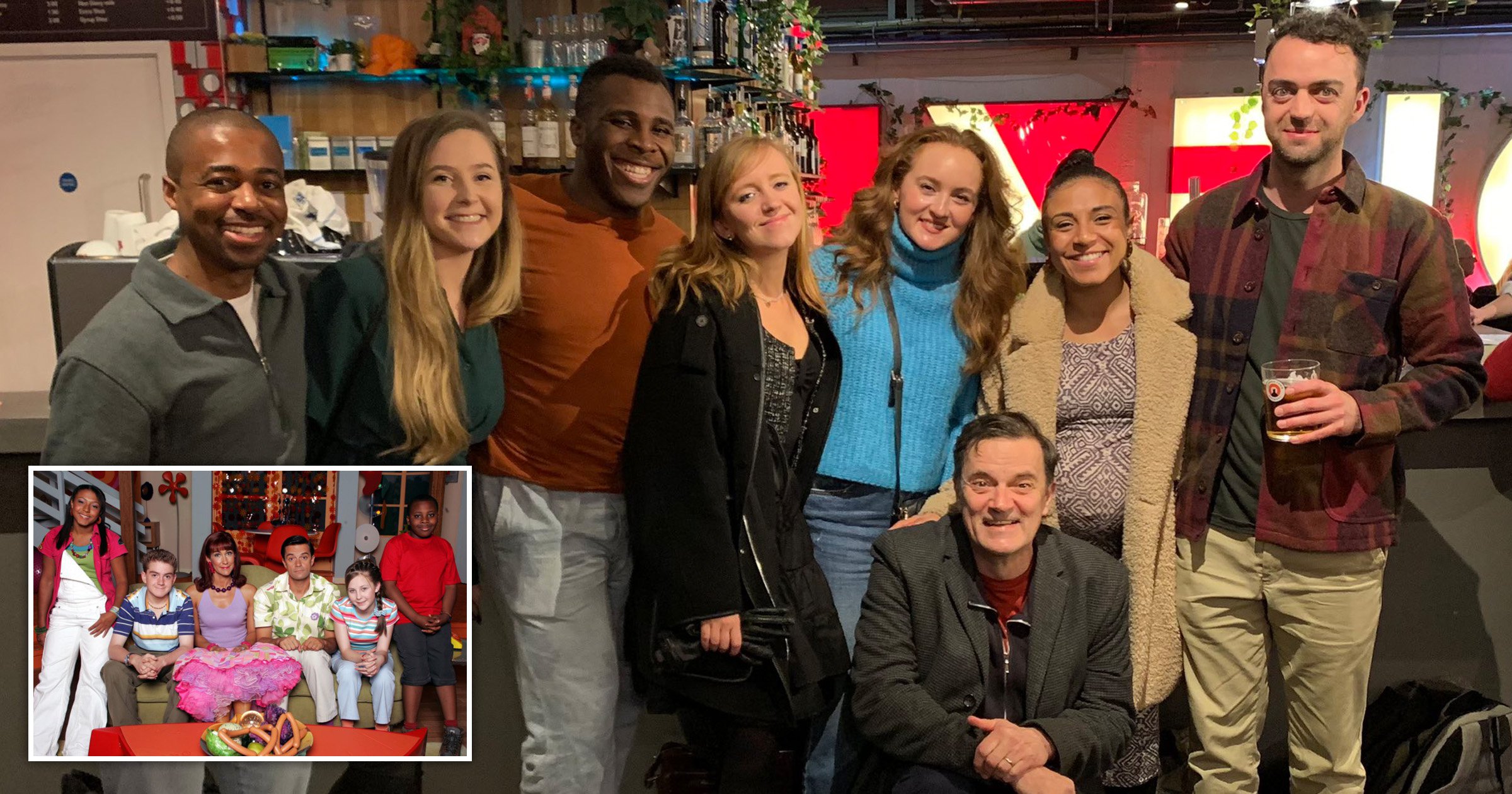 My Parents Are Aliens frontman had fans in the feels as he shared an epic throwback of him and the child stars from the hit series.
The kids-focused sitcom followed three foster children who discovered their guardians are actually aliens.
The series ran from 1999-2006, and 17 years later, it still remains a millennial childhood fave.
Alex Kew (Josh Barker), Charlotte Francis, (Lucy Barker) and Olisa Odele (CJ) posed for the pic following Tony's performance in the Lyric Hammersmith Theatre's Accidental Death of an Anarchist.
Actress Stephanie Fearon, who joined the show as Harriet Barker after OG star Danielle McCormack left. Jordan Maxwell (Frankie Perkins) also smiled for the photo.
Tony, 9, who was surrounded by his former cast members while crouching : 'My Parents are Aliens reunion at the play tonight. Such a wonderful group of friends.'
Seeing the child stars all grown-up sparked a mixed reaction online, with one writing: 'Didn't want to feel 100 years old today but here we go.'
'Literally the best photo on the Internet right now,' another added.
Another added: 'This is everything I didn't know I needed this morning.'
'Omg my fave show,' a third enthused.
Does My Parents Are Aliens have a special place in your heart?
Comment Now
Despite being loved as Brian from My Parents are Alien, Tony has gathered quite the CV over his decades in acting.
He played the creepily devout Tony Shales in E4 adult comedy Fresh Meat, and had recurring roles in dramas including Last Tango in Halifax, and Bluestone 42