Spare a thought for presenter Mark Austin, who lived out one of our worst nightmares this week when he a stranger 'Daddy'.
While we all had awkward moments at when calling teachers mum once or twice, the 64-year-old presenter had a slight slip of the tongue when at work this week, and .
During an interview on his The News Hour with Mark Austin this week, the journalist was sharing updates on the search for fugitive terror suspect , who has in the Chiswick area in on Saturday.
As he was introducing an expert who was going to give viewers a run-down of the case Mark.
'Let's bring in policing commentator Danny Shaw, who joins us now,' he began.
Swinging his chair around to face a screen and address Danny, he continued: 'Good evening daddy, uh Danny.'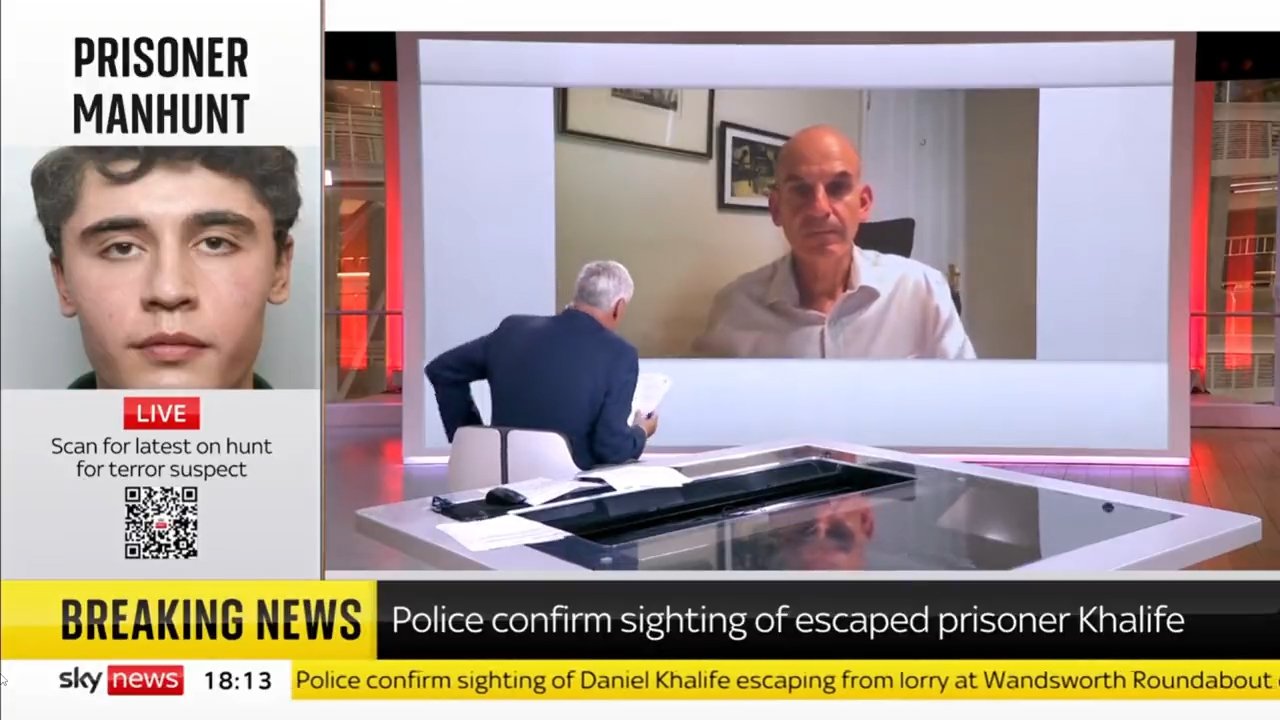 'Thank you for being with us.'
With a quick recovery, both men didn't seem to mention the slip-up and continued on as if nothing had happened, however plenty of people watching on at home noticed, soon sharing clips of the exchange on social media.
'Mark Austin just called this man "Daddy" during the man hunt coverage on Sky News,' one person wrote on Twitter.

Have you ever had an awkward slip of the tongue like this?Comment Now
'I could watch Mark Austin saying hello to his Daddy all day,' someone else said.
Another added: 'Not Mark Austin calling someone daddy instead of Danny on Sky News.'
Mark is best known as the former co-newscaster for the ITV Evening News, and the former co-newscaster of the ITV News at Ten.
Since 2018 he's presented The News Hour and Sky News at 6.