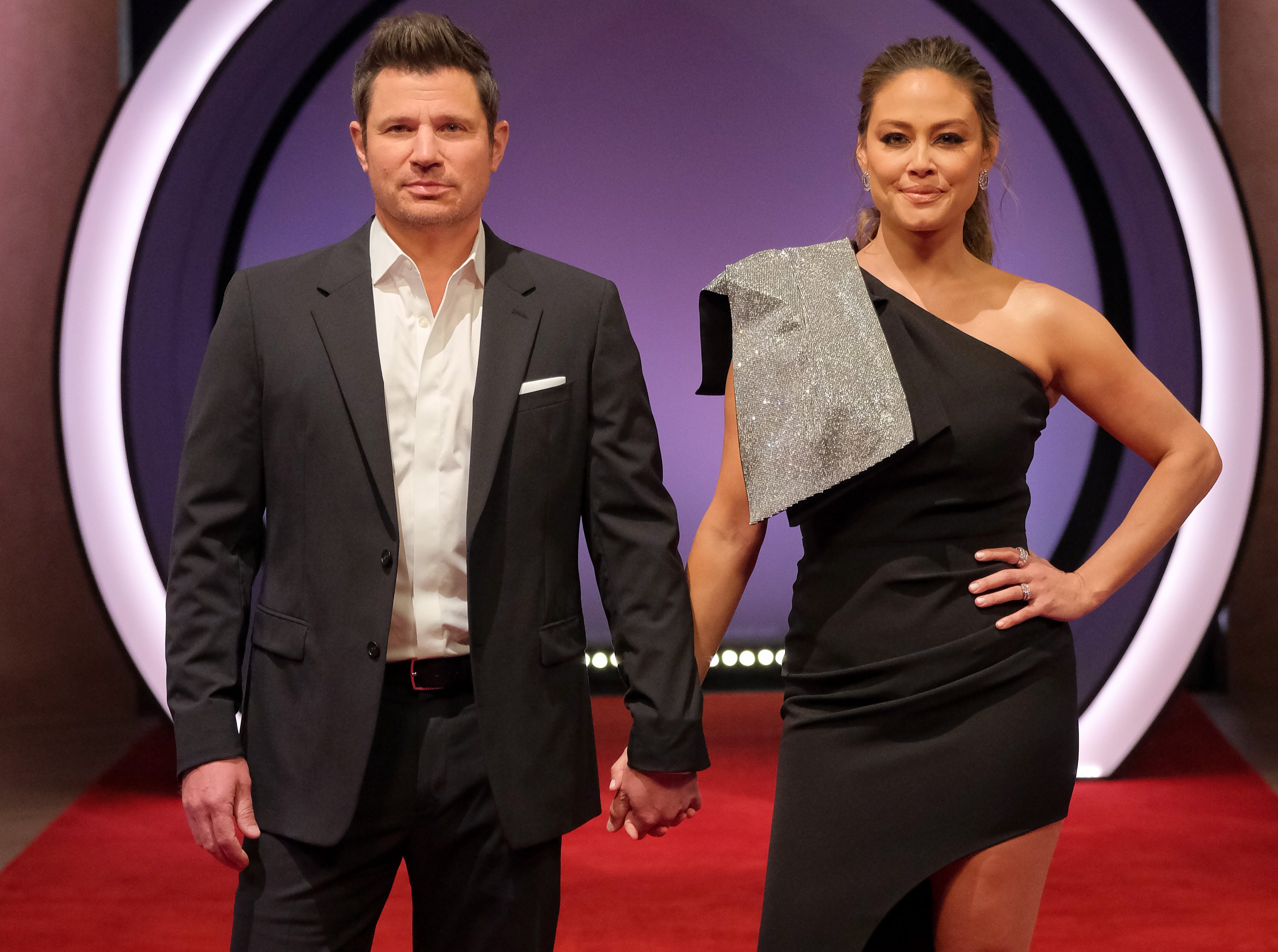 There are no plans to replace Nick and Vanessa Lachey as hosts of Love Is Blind – despite a petition calling for their axe – it has been claimed.
The couple have come under fire for their presenting skills after the season four reunion dropped on earlier this month, sparking a wave of backlash.
In particular, after the 42-year-old asked when the married couples would be welcoming children.
Amid the controversy, resurfaced and has received more than 42,000 signatures at the time of writing.
Although some have called for , reports that the couple will be staying put.
Vanessa and Nick, 49, have fronted the Netflix experiment ever since the first series hit our screens in 2020.
However, they were met with a wave of fury after the issue-plagued season four reunion finally dropped on the platform.
Vanessa left many unimpressed as fans suggested that she failed to hold some of the women in the cast accountable for their behavior throughout the experiment.
She was also called out for asking the married couples when they would be starting a family.
Although the actress is yet to address the reaction, she appeared to reach out to Paul Peden with a peace offering, after he said that he felt 'interrogated' by her in the special.
Do you think Nick and Vanessa should return to Love Is Blind?
Comment Now
The groom – who split with Micah Lussier at the altar – shared a picture of a bouquet of flowers and a note on Instagram, with the message: 'Thanks for acknowledging the accidental misleading @vanessalachey.'
Talking to People Magazine after receiving the flowers, he revealed that the Netflix production team also sent over a separate floral display.
'They did send me flowers but that was separate from the apology,' he said. '[Vanessa] sent me a message acknowledging that she "may have been misled about how you wanted to defend yourself."
'I think it was supposed to be a sort of apology for the clear bias. At least that's the way I took it.'
Metro.co.uk has contacted reps for Nick, Vanessa and Netflix for a comment.