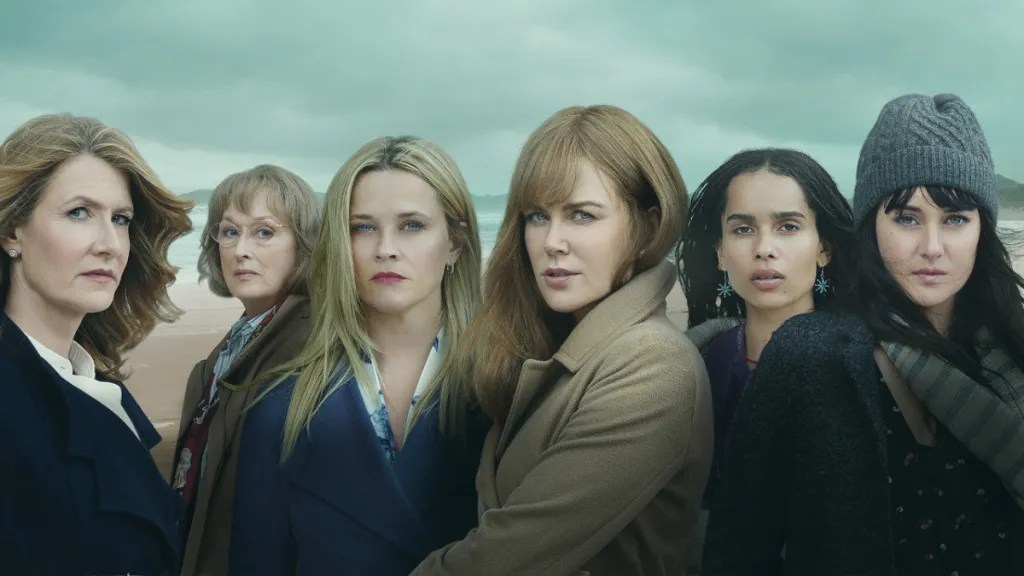 just got a little warmer because the ladies of Monterey are getting back together for a new series of
56, casually dropped the news in the most nonchalant way, and we're going to need to go for a quick jog along the coastline followed by a large glass of white wine to work through our feelings of excitement.
While being interviewed on stage, Nicole was asked to disclose what her favourite roles have been during her epic career and the clip was shared by Deux Moi on Instagram.
'I loved Moulin Rouge, but I loved Big Little Lies,' she revealed and the crowd erupted with cheers of approval.
She then explained why the HBO drama was so special to her: 'It sort of came along in a time in my life where I had my children and I was thinking I was going to retire, and then this situation came along where Reese Witherspoon and I were able to produce that show and create that show.
'Then all of you watched it and made it a massive success.'
In the biggest mic drop moment, she concluded: 'We'll be bringing you a third one just FYI.'
Along with Reese and Nicole, Zoe Kravitz, Laura Dern, Meryl Streep and Shailene Woodley all made up the star-studded cast.
If you're not familiar with the HBO series which was nominated for 16 Primetime Emmy Awards and won eight, then allow us to catch you up.
The series based on Liane Moriarty's novel began in 2017 and follows the lives of upper-middle-class mums in a small Californian town, whose lives are rocked by a murder.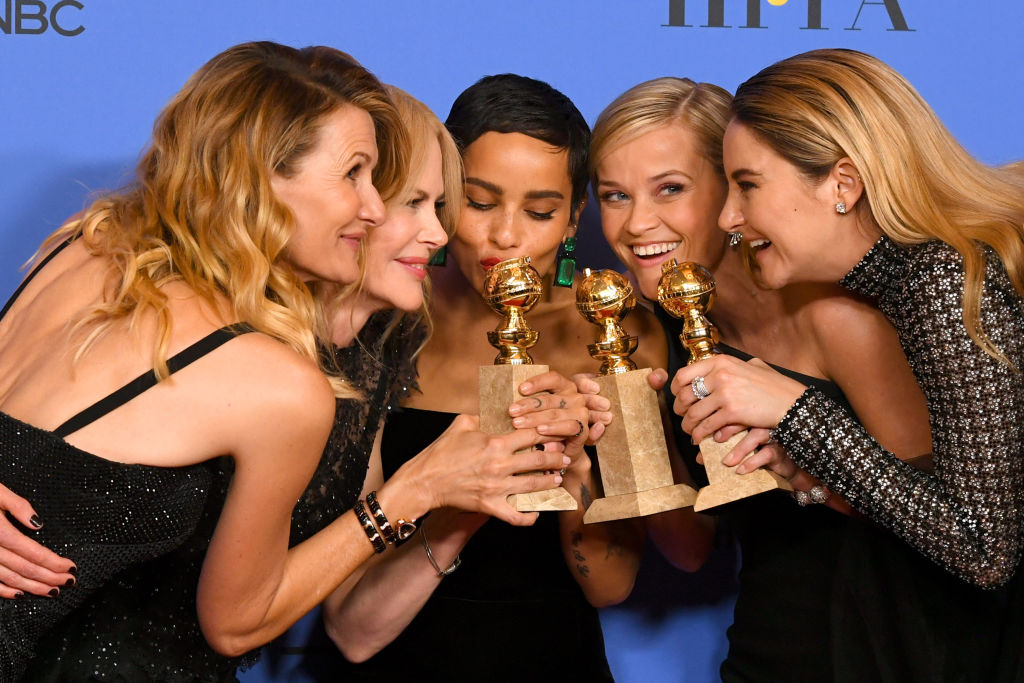 Celeste's (played by Nicole) husband Perry (Alexander Skarsgård) was Ki**ed by Bonnie (Zoe), and the ladies banned together to protect her secret as he was an all-round terrible man who was abusive to his wife and raped Jane (Shailene).
During the second series, Bonnie battles with her guilt for the crime and it ends on a cliffhanger as she decides to hand herself in at the police station accompanied by the women who helped keep it a secret.
It is brand new and unexpected news that we'll see what happens next, and no longer just have to rely on our imagination as previously disappointed fans when he said that it was unlikely we'd have another season: 'The reality is, they are some of the busiest actresses working in Hollywood. I just think it's not realistic.
'Look, if they all came to me and said: "We worked out all of our schedules!" then sure. But I just don't think it's realistic.'
Well, seems like some hard-working agents have worked out their schedules and given us what we all truly want and need four years after the last instalment.