doing a strip tease on TV is not something we ever expected to see.
But, much to the horror of viewers, it actually happened.
The broadcaster and is a regular presenter on , and headed to Bournemouth this week to present in front of a live audience.
As the show came to a close, none other than Right Said Fred belted out their tune I'm Too Sexy… giving Farage the urge to bust out some dance moves.
You have been warned.
As Right Said Fred – a duo consisting of brothers Fred and Richard Fairbrass – sang their hit song on guitar, Farage smiled and clapped along.
The 1991 tune sounded slightly different from what we're used to, though, as the lyrics were changed to use the former Brexit Party leader's name.
'Nigel is a model, you know what I mean, and he does a little turn on the catwalk,' they sang.
At this point, Farage whipped off his suit jacket and swung it around his head as audience members whooped and cheered.
'Get 'em off, Nigel!', the band shouted.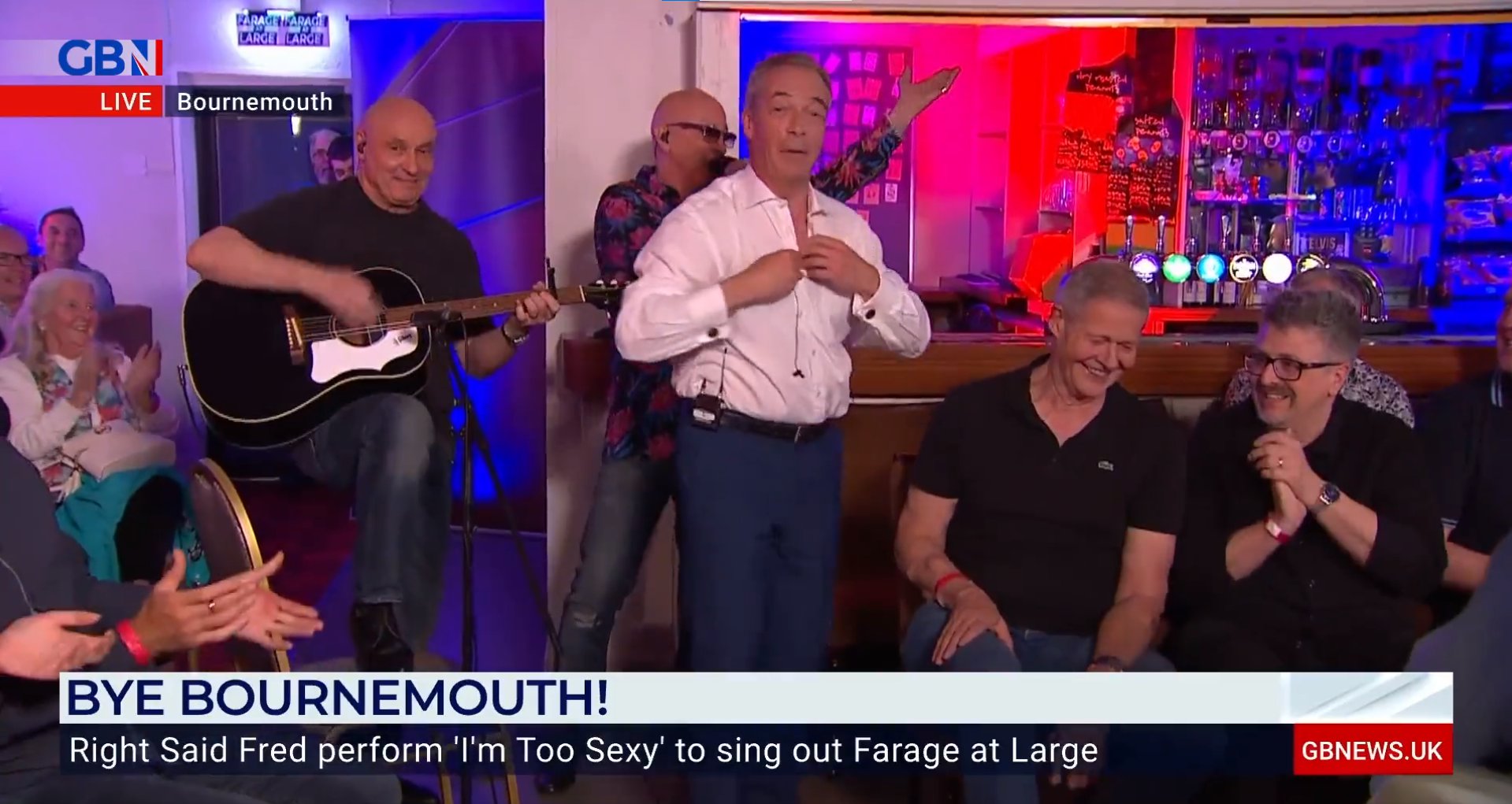 Indeed, that's what he did, as he started to undo his pink tie.
As if things hadn't already gone far enough, the ex-UKIP leader then actually began unfastening his shirt.
Strutting towards the camera and staring down the lens, Farage smirked as he sang: 'I'm too sexy for my love.'
Thankfully, the show cut off before he could go all the way, but he still flashed quite a bit of skin in comparison to what we might have once seen in the Houses of Parliament.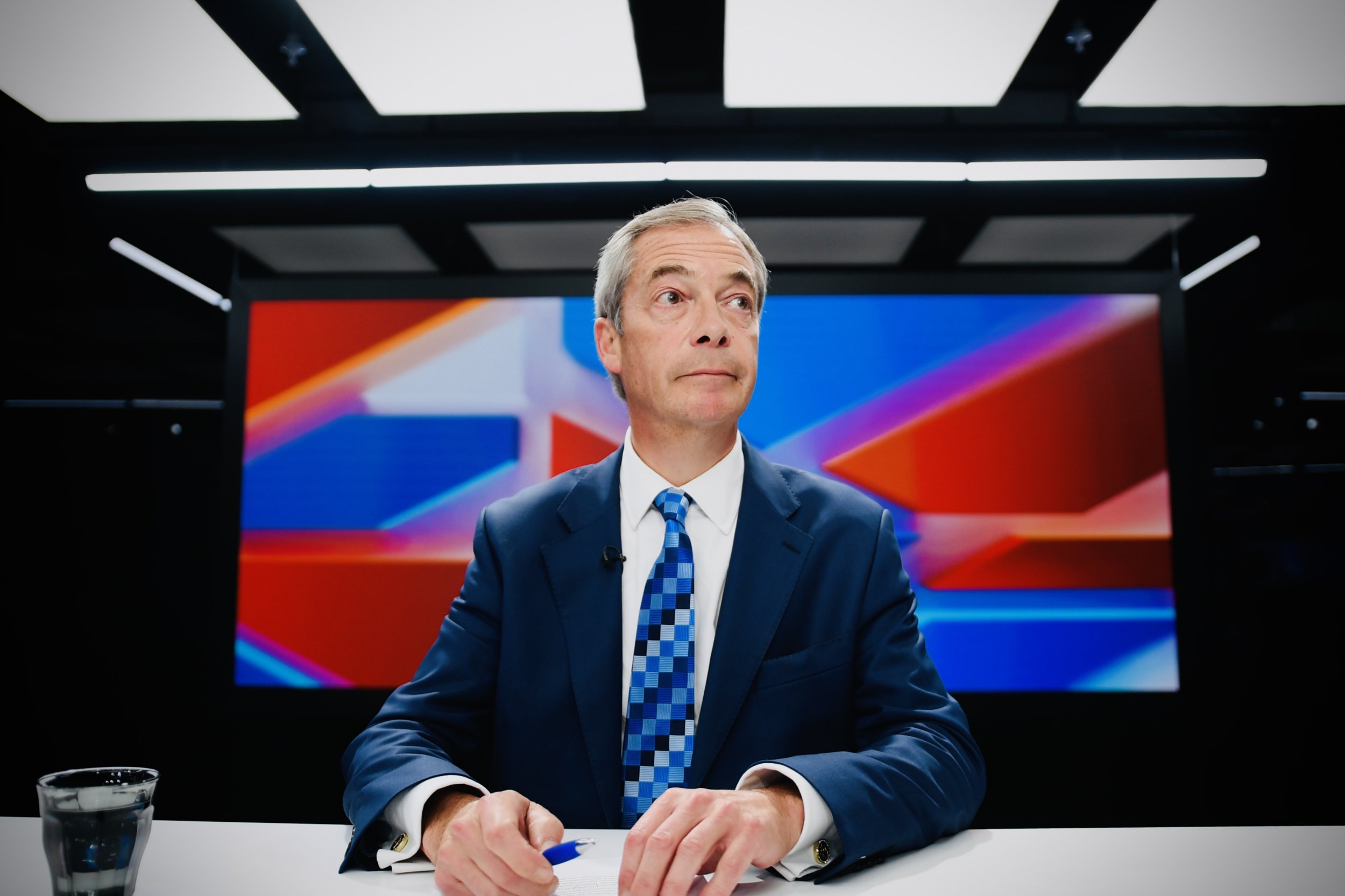 Oh, and as if that wasn't bizarre enough, Premier League legend Harry Redknapp was in the crowd, watching on.
Naturally, viewers had, erm, thoughts…
'How can I unsee this !!? Please send help', one person tweeted.
Another branded the clip 'nightmare fuel'.
'Vomit inducing stuff this', tweeted one distraught viewer.
'What in the Black Mirror dystopian world is this', another asked.
'Someone pass the eye bleach…', another begged.
Others described the segment as 'hideous' and in their tweets.
Farage took it all in good spirits though, it seemed, as the presenter tweeted: 'I'm too sexy for GB News!'
We can only apologise.