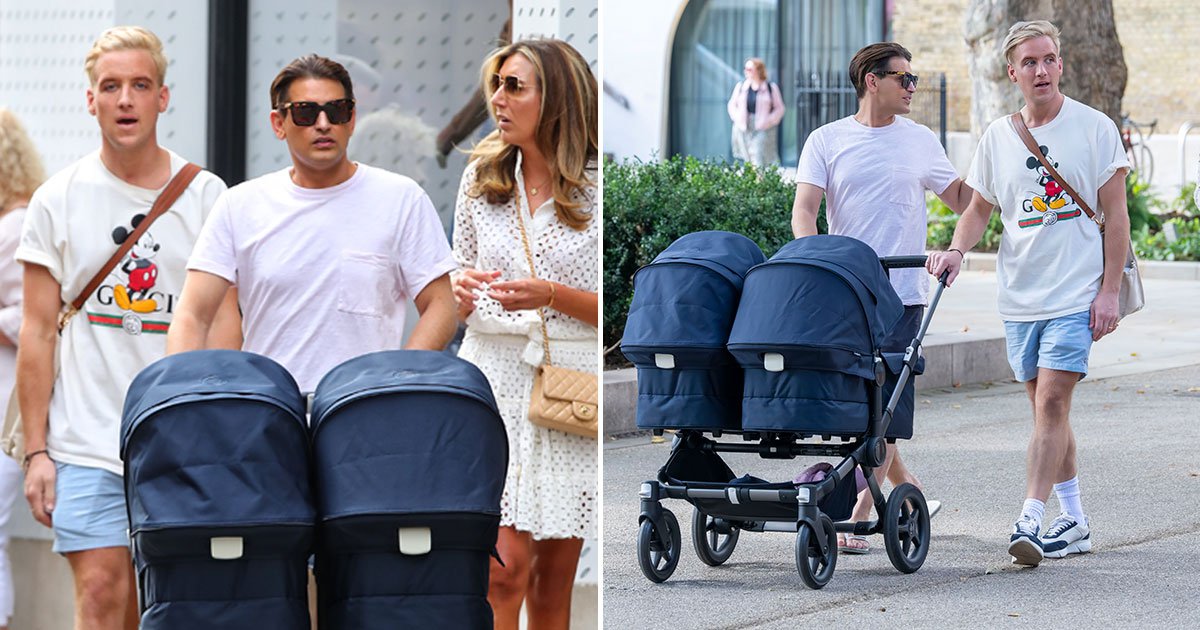 and his husband Gareth are already taking parenthood in their stride.
The alumsearlier this month making them for the first time.
Announcing their arrival six weeks later, Ollie, 36, wrote on : 'We are so excited to announce that our beautiful twins are finally here and they are more precious than we could have ever imagined.'
He also revealed their unique names – Apollo Magnus Obi and Cosima Emily Bex.
Their names include the sweetest tribute to the surrogate who carried the little ones, whose name is Rebecca 'Bex' Ward.
However, fatherhood got off to a wobbly start for Ollie and Gareth, as the babies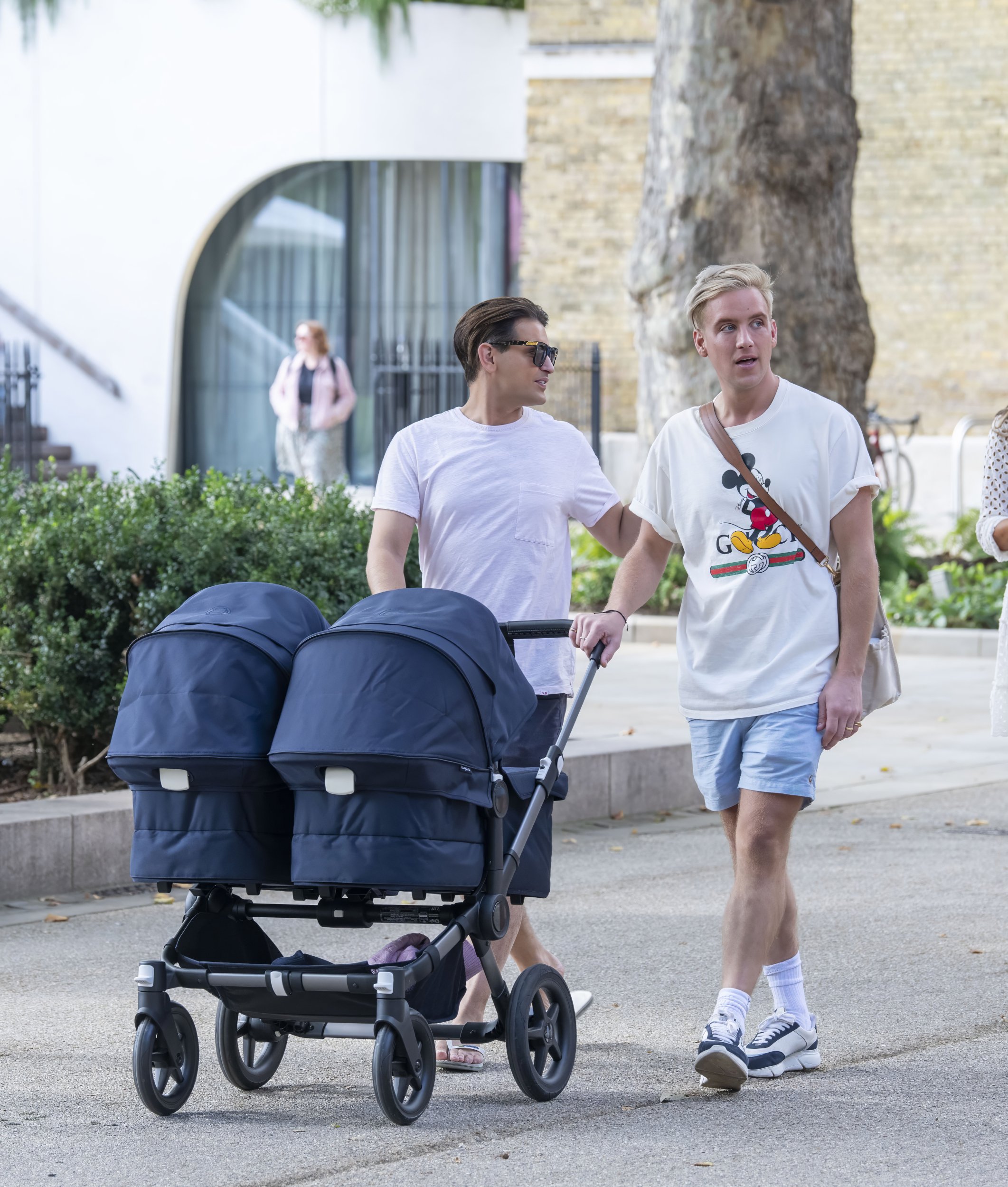 They shared on their YouTube channel that as the newborns were cared for in neonatal intensive care but, thankfully, they're now back home.
And it seems Ollie and Gareth couldn't be happier, as they were photographed on a walk in the sunshine this weekend.
Pushing their twins in prams, the reality stars were spotted in Chelsea along with Gareth's father David Locke.
Both new dads were in high spirits as they visited Saatchi Gallery, already proving themselves to be naturals.
As summer comes to a close in the UK (although, let's face it, has there been one?) the couple both donned shorts and T-shirts.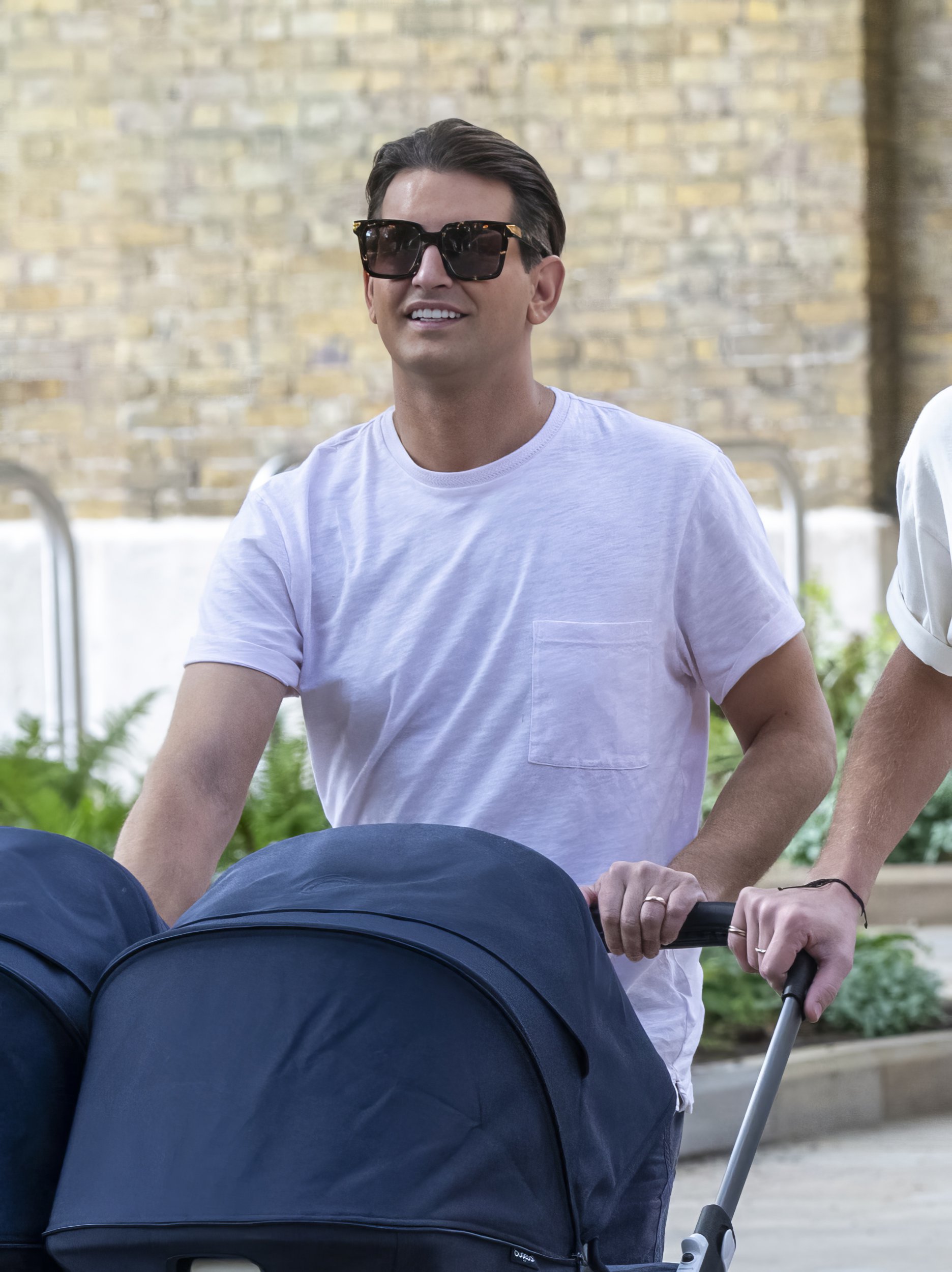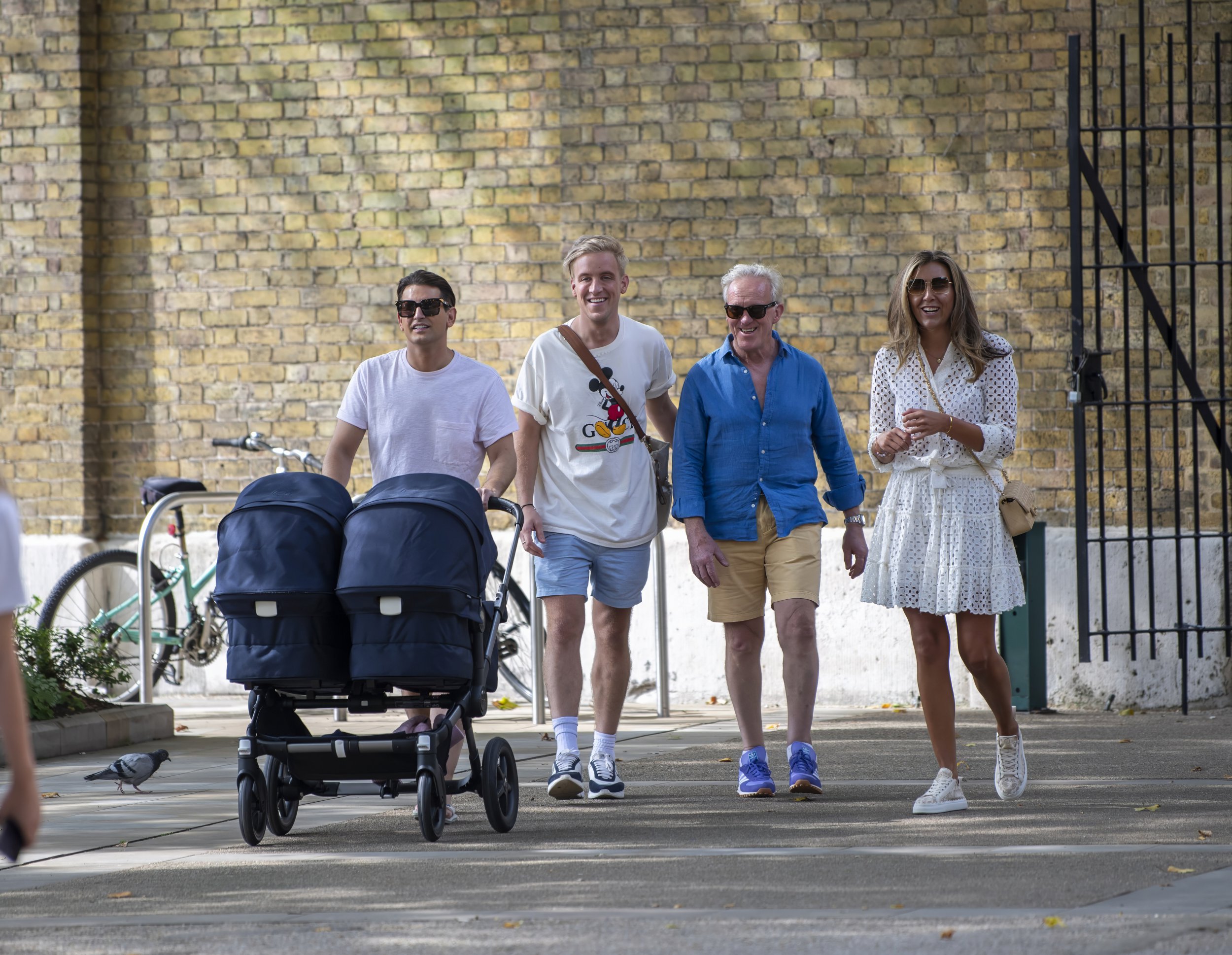 Gareth opted for a Gucci Mickey Mouse design, while Ollie wore a pink sweater over his shoulders.
Their outing comes as the couple also document life with their children on their Our Daddy Diaries parenting channel.
While they're now keen to show their bundles of joy off to the world, though, Ollie and Gareth didn't want to share the news of their babies' births publicly until they had been brought home.
'It was something that we just didn't want to share until we had them safe back home with us and all part of the family,' they said following their scare.
Ollie continued: 'Now we're all home and happy and stuff like that, we're going to make sure that there'll be an episode all about this super, super soon.'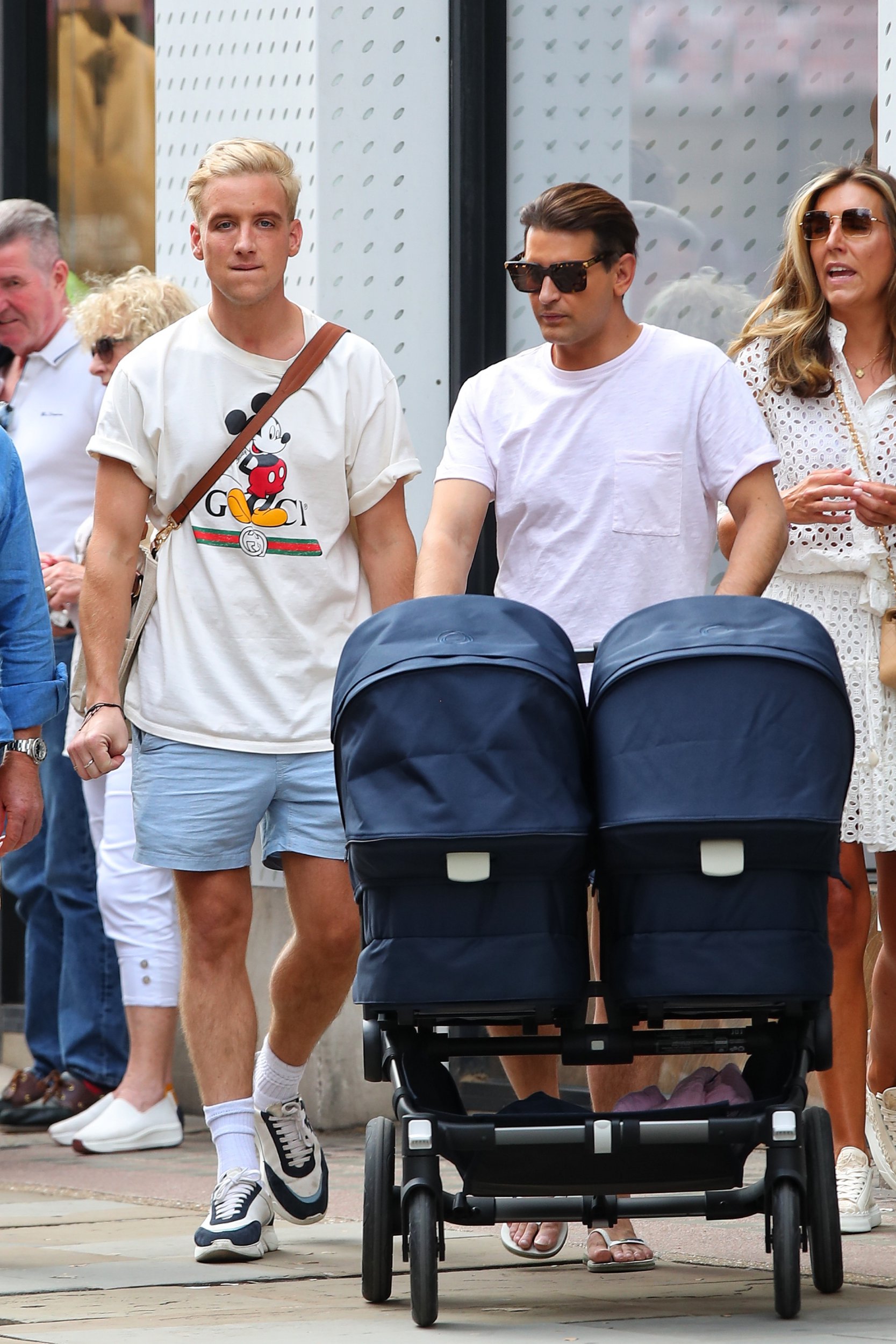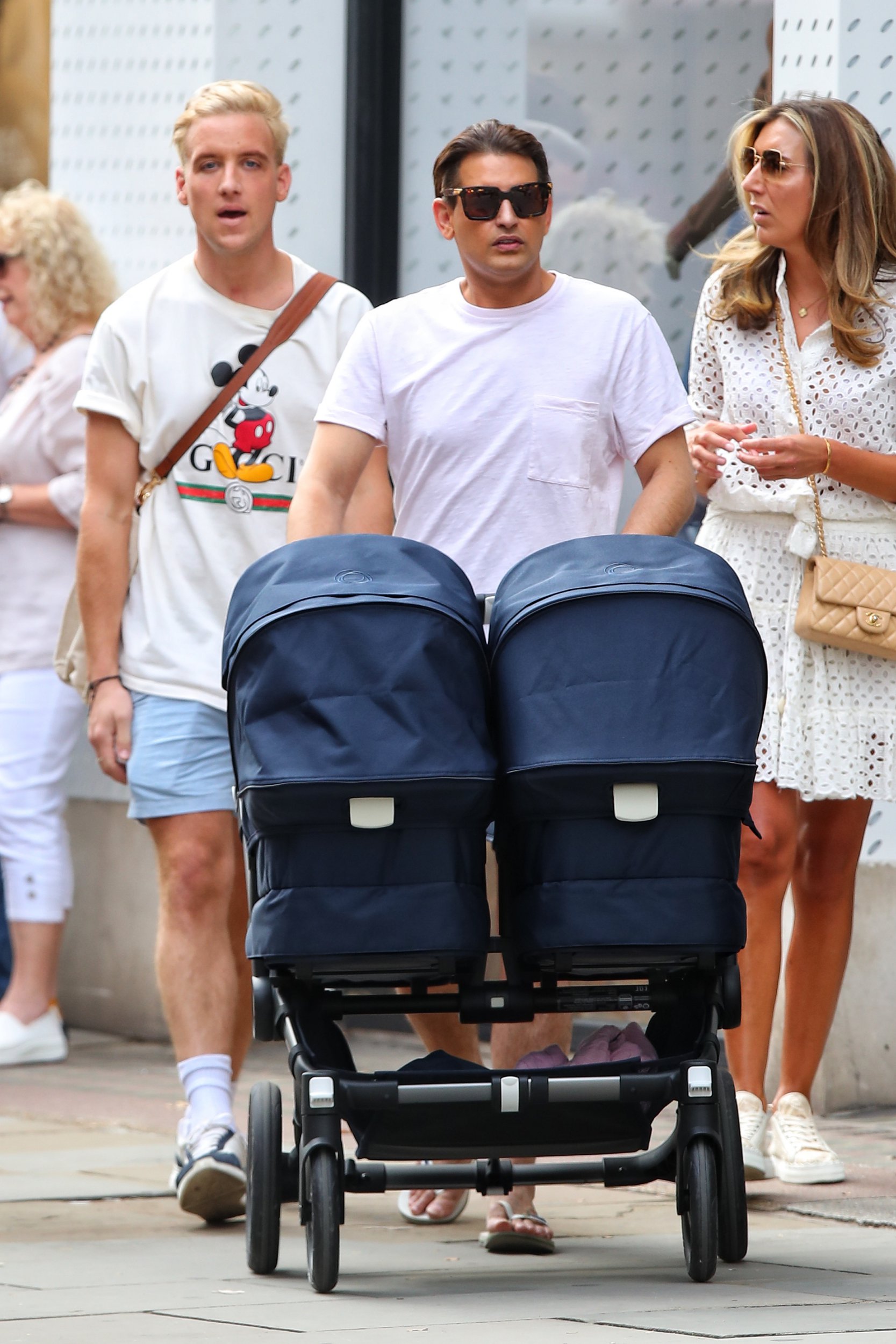 During their first video, the stars spoke about what it's been like getting to grips with changing nappies, as well as introducing their children to their beloved dogs.
As for surrogate Bex, she's still super close with Ollie and Gareth, having reached out to help them amid
Celebrating the twins' arrival on Instagram, she shared her excitement to be able to finally reveal that she had given birth to them.
Uploading a photo of her holding the bubbas, she wrote in her caption: 'I'm so proud to be able to announce that I made a dream come true for 2 amazing daddies @ollielockeworld @garethplocke.'