Lego is set to release a model of Rivendell from The Lord of the Rings movies, allowing you to recreate the film's most famous meme.
The Lord Of The Rings films are so beloved that 20 years later not only are they as popular and influential as ever, but so is the meme about Sean Bean not simply walking into Mordor.
That sequence happened at the Elven stronghold of Rivendell, host of many other memorable sequences, including the formation of the Fellowship of the Ring, and now it's being turned into a giant-sized Lego set aimed at adults.
The 6,167 piece set comes with 15 minifigures, as well as the Council Ring, where it was finally decided what to do with the One Ring and Boromir made it clear why a Mordor walking holiday probably wasn't a good idea.
The set is built in three sections, with the main building featuring the Council Ring, Frodo's Bedroom (featuring one of cinema's best jump scares), and Elrond's study.
The second section features an elven tower and statues and then the third has a gazebo, river, and bridge.
The minifigures including all four hobbits, plus the rest of the Fellowship in the form of Legolas, Gimli, Boromir, and Aragorn. On top of that you've got the elves Elrond and Arwen, plus Bilbo, some additional non-famous elves and the dwarf Glóin (Gimli's dad, who was also in The Hobbit).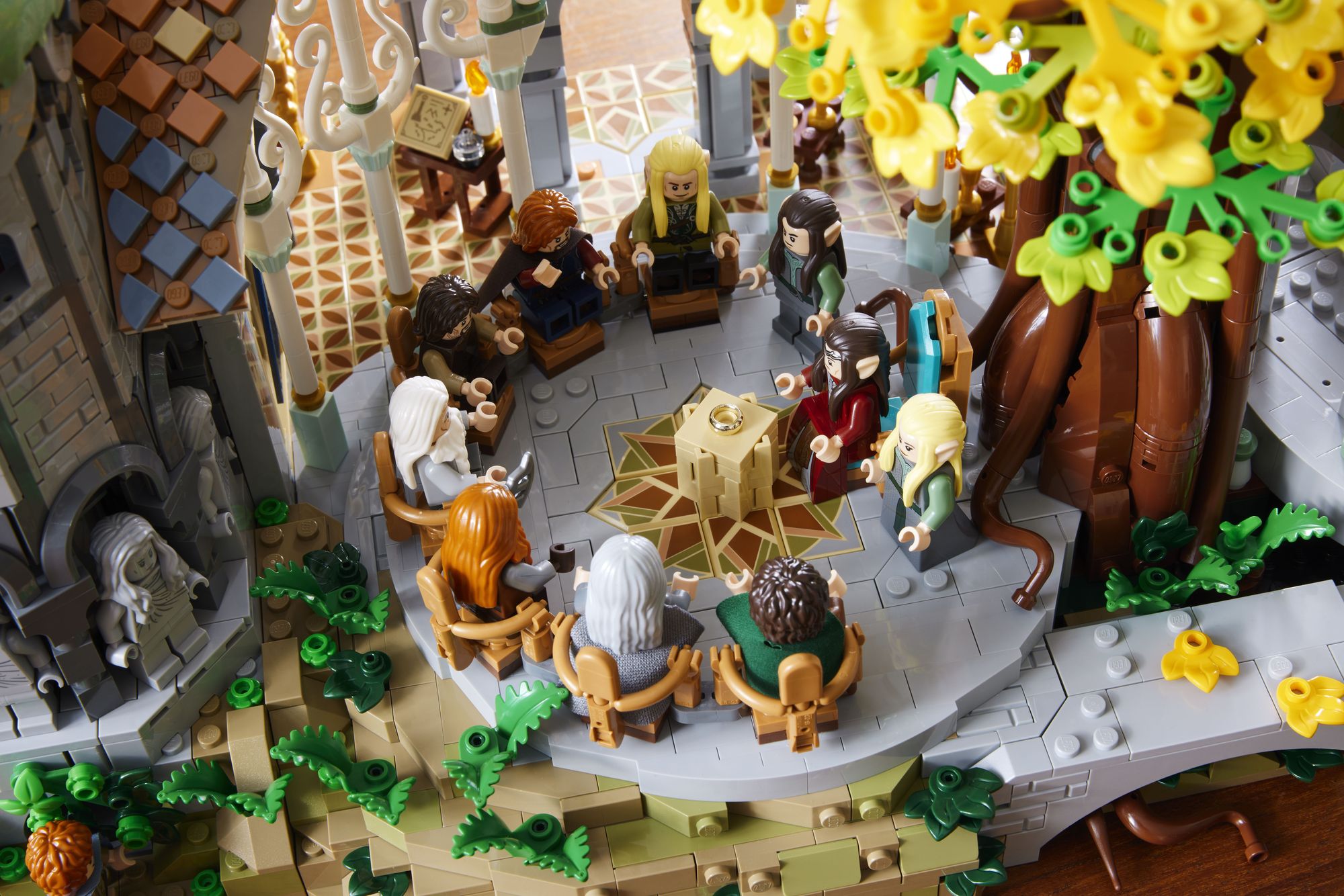 Bilbo has his sword Sting and while Aragorn has his ranger sword the set also includes the broken shards of Narsil, the sword that cut off Sauron's fingers to retrieve the ring.
It's a great looking model and while £429.99 is a lot of money, it's not bad for a licensed set with this many minifigures and pieces. Especially as it's 75cm wide, 50cm dep, and 39cm high when fully built.
The set is due to be released for (anyone can be one, as it's a free sign-up) to buy from March 5th , which will also net you a free Frodo and Golum Lego Brickheadz set.
It's then available from March 8 for everyone else, at Lego stores and the .
However, if you want an extra treat then if you visit the Lego Store in Leicester Square, London on Sunday, March 5 you can not only pick up the set but also met the designers and have them sign it for you.
Email [email protected], leave a comment below, and .
Follow Metro Gaming on and email us at [email protected]
To submit Inbox letters and Reader's Features more easily, without the need to send an email, just use our .
For more stories like this, .