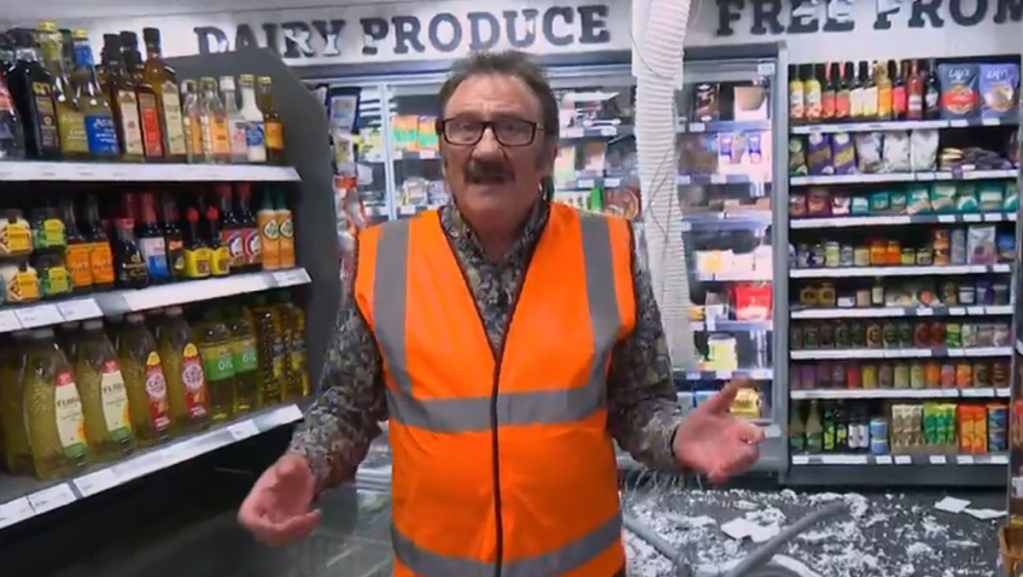 Paul Chuckle totally delighted viewers with some classic 'to me, to you' banter and slapstick comedy on the final episode of Late Night Lycett on Friday night.
The beloved entertainer, 75, made a surprise appearance on the Channel 4 show where he took up the position of a shopkeeper in Lycett's treasured corner shop.
During Paul's introduction, he was asked whether he could search for some special items in the shop and deliver them to the studio guests… and of course, it wasn't long before he dropped the classic line.
But that wasn't all.
Paul also delivered some hilarious slapstick comedy, which saw him crash land face-first into some custard pies after getting his foot caught in a bucket.
Yep, it really did feel like it was the early 2000s again.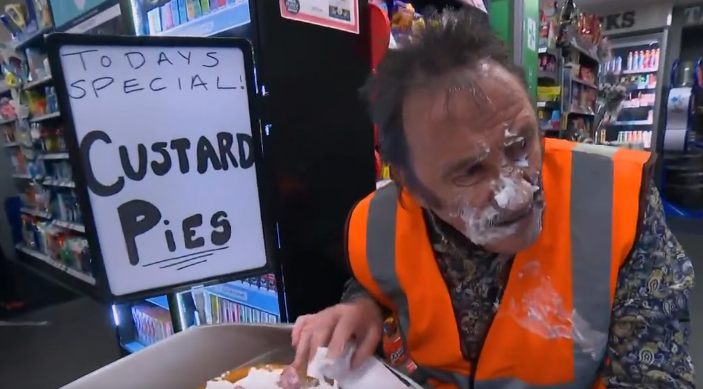 Viewers were absolutely over the moon to see Paul back on television screens and shared their joy on Twitter.
'Paul Chuckle running the corner shop wasn't on my bingo card for the evening!' wrote one.
Another said: 'Getting Paul Chuckle to say "To Me, To You"… so emotional, so wonderful, so nice.'
'The word legend is sometimes overused but I don't think anyone could argue that Paul's definitely earned that title,' added a third.
Paul, along with his late brother Barry Chuckle, is one half of the Chuckle Brothers.
Together, the pair were best known for their BBC children's programme ChuckleVision, which aired from 1987 to 2009.
Chuckle – real name Barry Elliot – died in 2018 at the age of 73.
Late Night Lycett is available to stream on All 4.