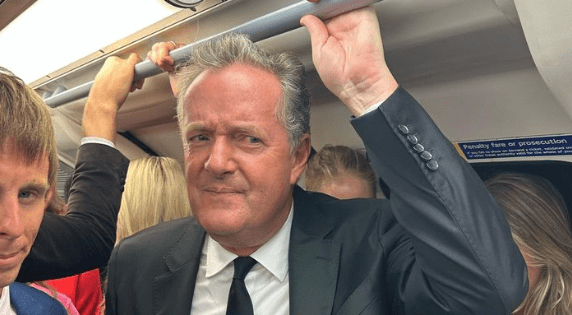 revealed he's taken the Tube to Tuesday night's and needless to say, people are pretty shocked.
The TV star, 58, posted a snap of himself on the Tube wearing a smart suit on Instagram, prompting his fans to ask why he's not being driven to the glitzy event by a chauffeur.
Piers, who is nominated for best TV interview at the ceremony, didn't appear thrilled about the fact he'd chosen a particularly hot day to hop aboard the Underground and pulled a slightly confused expression.
He captioned his photo: 'On way to the @officialntas – first time on the tube in 30+ years. Hasn't got any cooler has it.'
Beneath his photo, one person exclaimed: 'What!' while someone else quipped, 'First time in 30 years?!!'
Someone else commented: 'A true man of the people.'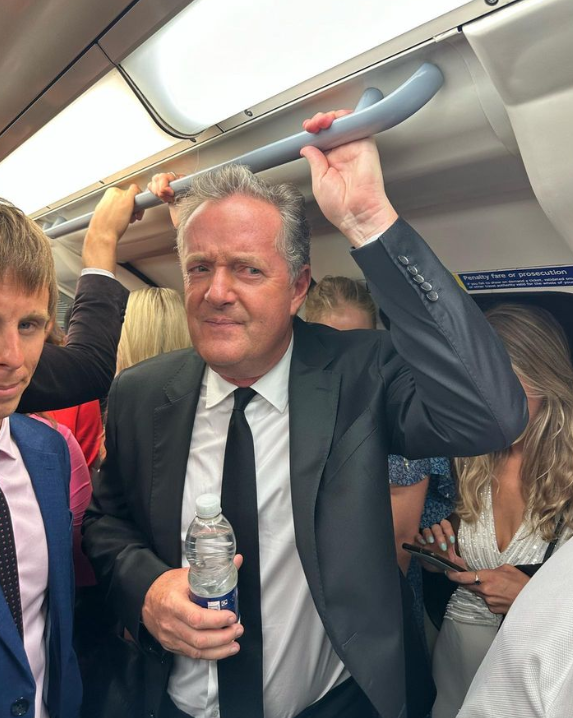 Other remarks included: 'Why not get a taxi or an Uber?' and 'Thought you would have been chauffeur driven Piers.'
'What no chauffeur Piers?' echoed another Instagrammer.
Last month, the final list of nods at this year's show was announced with  and  – once again – sparking speculation another best TV presenter award could be on their way.
While several familiar names and shows cropped up in the shortlist, from  to The Chase – there were also some notable omissions, with no sign of Holly,  or Prince Harry, after his with ITV.

Were you surprised to see Piers Morgan on the Tube?Comment Now
The late Deborah James is being honoured in the authored documentary category for her film Bowelbabe in Her Own Words, a film that aired on the BBC about her life following her terminal bowel cancer diagnosis, before her death in June 2022 at the age of 40.
The other nominees are singer Lewis Capaldi, for his programme How I'm Feeling Now, Busted's Matt Willis for his film Fighting Addiction, and former professional rugby league player Rob Burrow's Living with MND, having announced his motor neurone disease diagnosis in 2019.