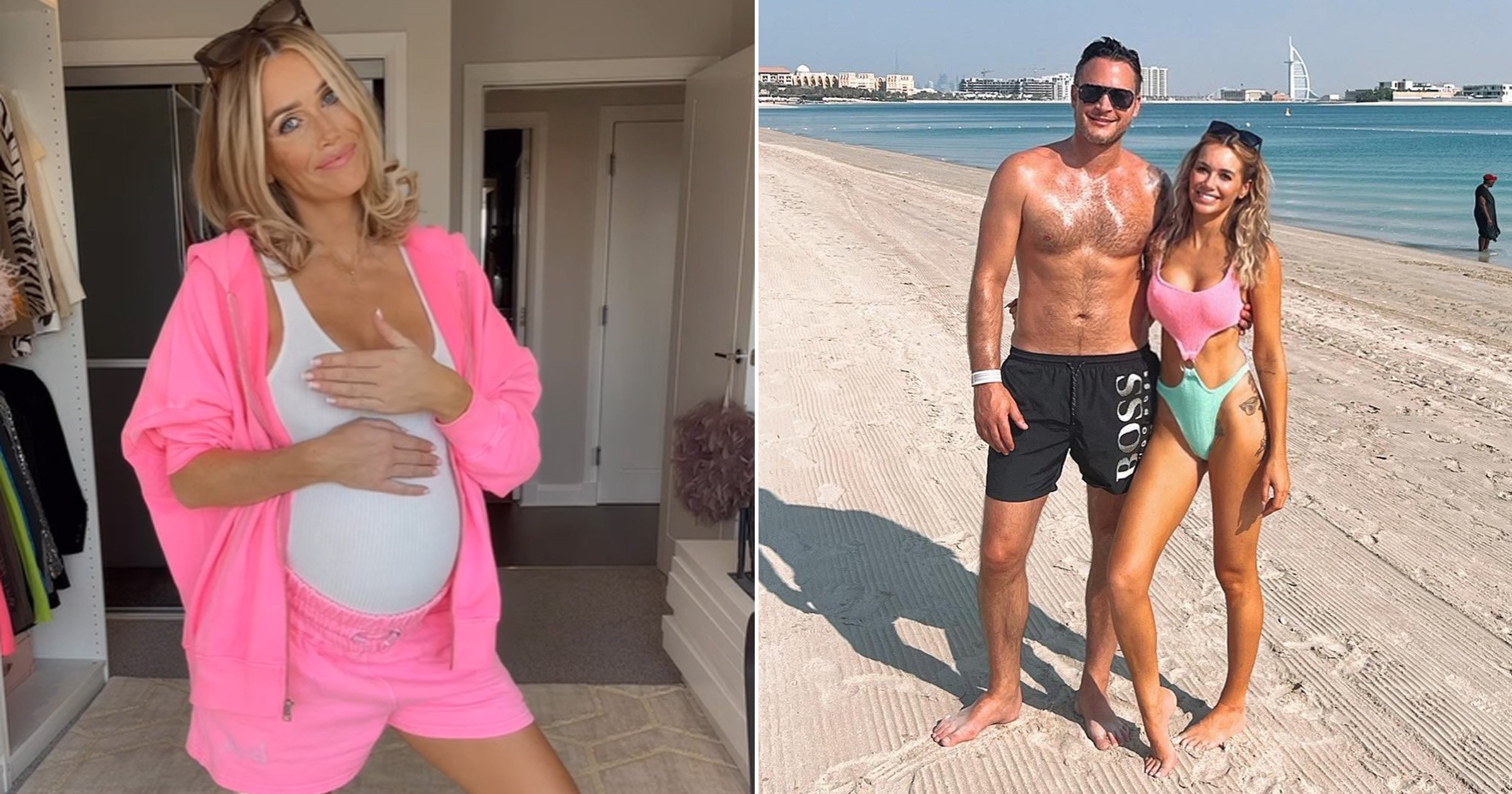 hasn't had an easy pregnancy but now it's being extended as her baby is 'overdue' and she's struggling to induce.
The star is expecting with ex Gary Lucy, 41, who she met on the reality show last year.
She announced the pregnancy in February, the same time that the Hollyoaks star told the world they had split.
Speculation has been gathering that the couple are back together but it could simply be , although Laura did confess she .
Laura, 34, revealed that she had been trying to induce labour for several days as she was now 'overdue' on the birth date.
'My face realising I'm overdue thinking… Please don't have a big head, please don't have a big head, please don't have a big head 🫠,' she joked on Instagram.
In her picture, Laura is pulling a slightly shocked face as she supports her back, dressed in a black crop top and leggings, with baby bump on full show.
Her second picture was a sweet black and white version, in which she holds her stomach and smiles.
Laura added: 'See you on the stretched side motherf@ckas 🥴🩵.'
In an Instagram story earlier this week, she shared that she had been bouncing on a gym ball in an attempt to induce.
'Hate this bloody ball & this tea tbh but I had a sweep today not something I thought I'd get but gave it a bash,' she wrote.
Laura added: 'Thank you all for your messages just giving those interested a lil I update. No doubt I'II be quiet on here for a bit as life is sort of standing still at mo, trying to enjoy the calm but it's hard.'
Rumours that she was back with the father Gary sparked after they were reportedly, although neither have commented on this.
The couple have each spoken openly about failings in their relationship, with Laura previously saying they had broken up after things had become 'too chaotic', later sharing they were .
Gary also revealed the without discussing it with Laura, causing more tension between them.
Laura shared another snippet on her story of the baby's nursery all ready to go but it's not known how or if she and Gary plan to co-parent.