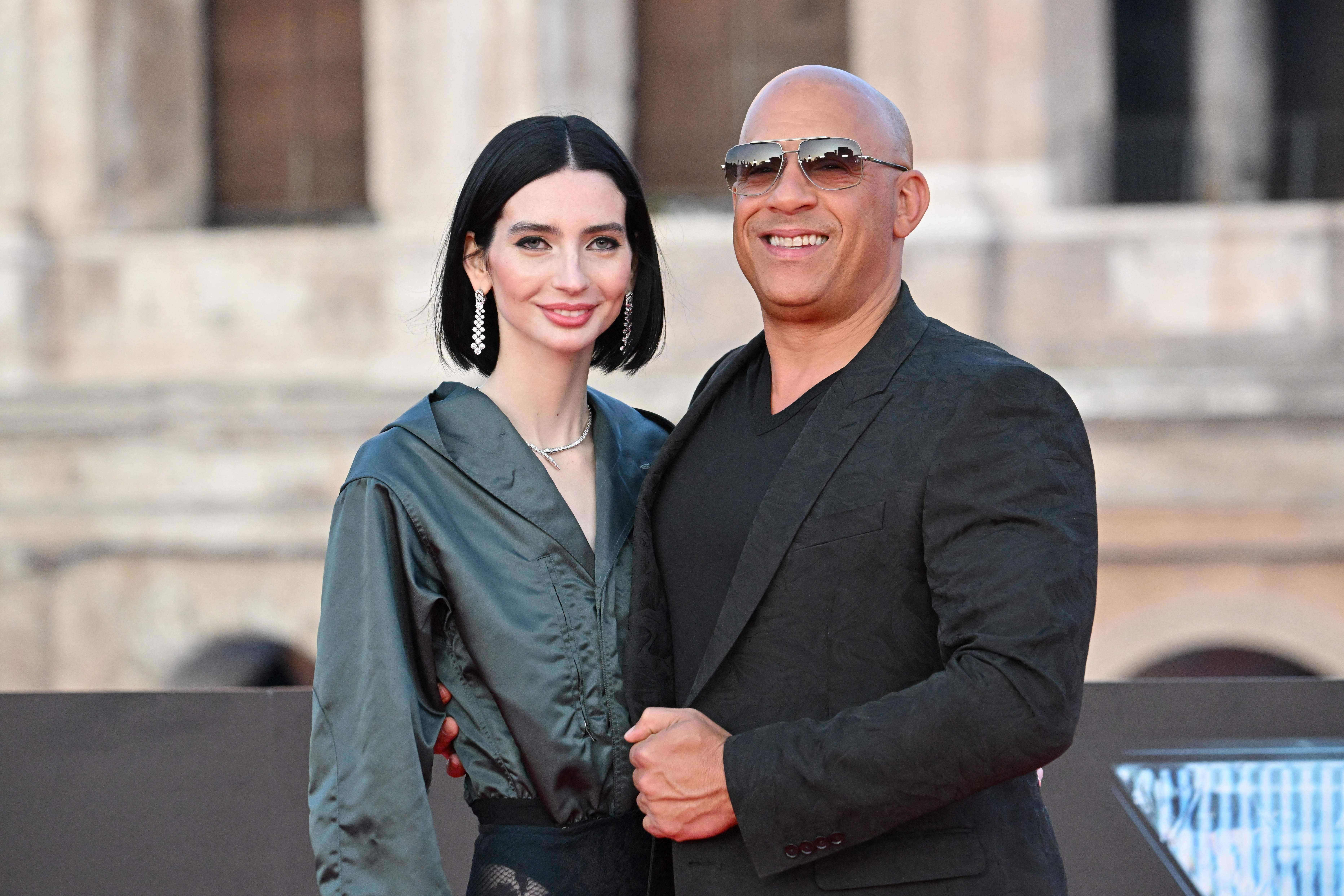 Vin Diesel shared his pride for Meadow Walker ahead of her cameo in the upcoming Fast and Furious sequel, Fast X.
The 24-year-old is following in the footsteps of her late dad, Paul Walker, before his death in 2013.
After she confirmed that she last week, the Dominic Toretto actor, 55, couldn't help but praise her efforts, predicting that his former co-star and close pal would be 'smiling' at the news.
'I am proud of the fact that she so beautifully wants to honor her father,' he told . 'As a father we hope that our children will want to honor us in that way.'
'I think he's smiling,' he said of what Paul would've thought of her efforts. 'I think he's smiling at her performance. I think he's smiling at not only her performance, but at the fact that what him and I dreamed of – which was taking a saga to a 10th chapter – and to feel this love, the cherry on top is the fact that his daughter [has] a cameo.'
Jordana Brewster, who stars as Paul's on-screen wife, Mia, in the popular saga, echoed his comments, adding: 'Meadow has so much grace and she carries on her father's legacy in such a beautiful way so I love the fact that she's in the film.
'Hopefully she'll continue to be in them. She's a big part of us.'
Paul – who shares the model with Rebecca Soteros – died in 2013 at the age of 40, following a car crash in California.
Meadow was welcomed into his onscreen 'family' by his castmates shortly after, and they have remained close ever since – with the gang to Louis Thornton-Alla in 2021.
The budding star confirmed her role in the new movie on Instagram earlier this month, posting a photo of herself on set through the monitor, but kept details of her character under wraps.
'A preview of my cameo in Fast X,' she said. 'The first fast was released when I was one year old! I grew up on set watching my father, Vin, Jordana, Michelle, Chris and more on the monitors.
'Thanks to my dad, I was born into the fast family. I can't believe now I get to be up there too. With those who have been around to see me grow up.
Are you excited to watch Fast X?
Comment Now
'Thank you @louisleterrierpro for your kindness, patience and support. It feels like you've been part of the family since we started, I'm happy it's just the beginning.
'Special shoutout to my dad's best friend who is now my best friend @bbirtell, this wouldn't have been possible without you. I am so blessed to be able to honor my father's legacy and share this with him forever x I love you all so much.'
Fast X is out in cinemas on May 19.