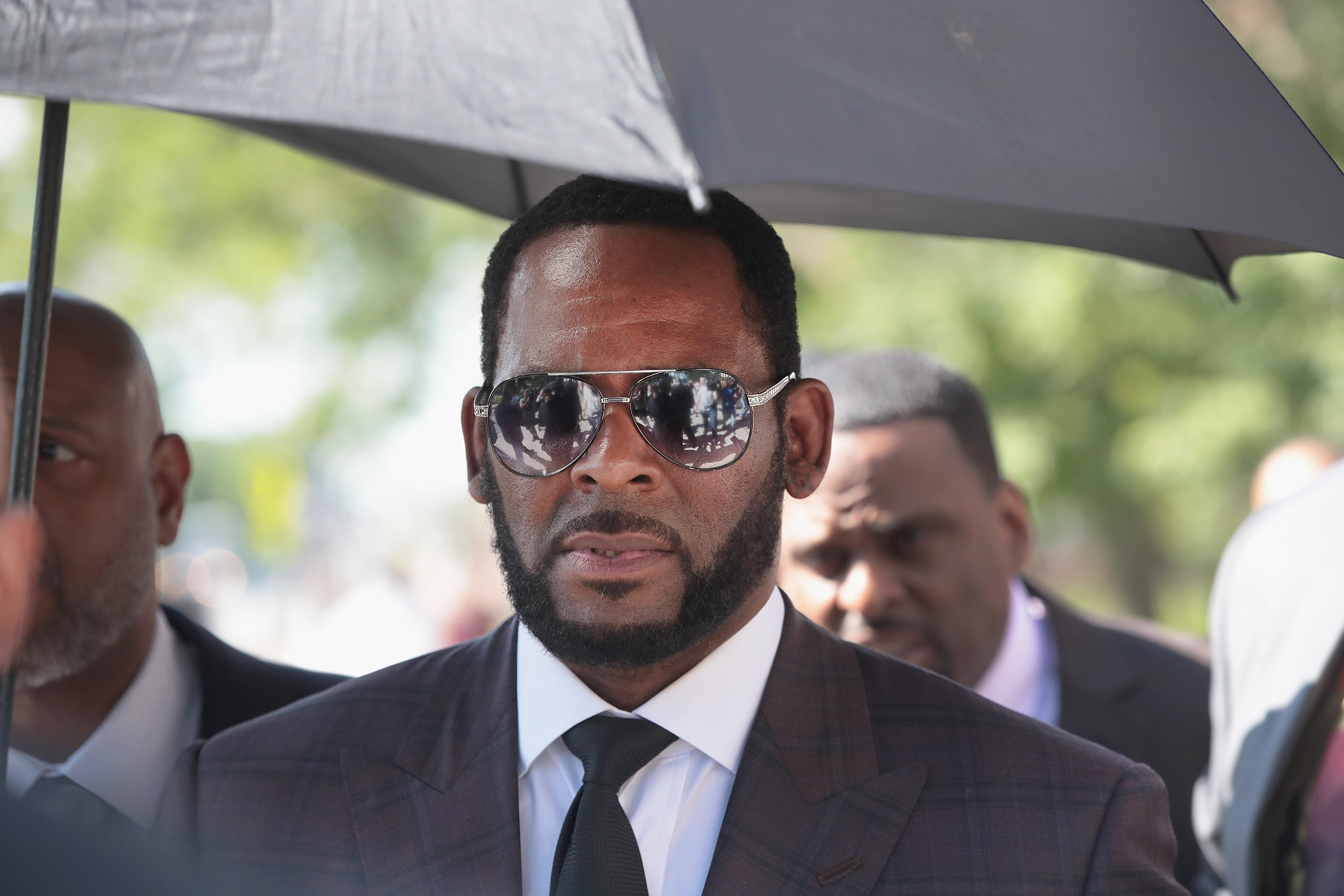 R Kelly has avoided facing a trial over child sex abuse allegations in Chicago after a prosecutor announced their decision to drop the charges. 
The disgraced I Believe I Can Fly singer is currently after being convicted of sex trafficking and racketeering charges in New York. 
In September 2022, Kelly – real name Robert Kelly – was he faced in a trial in his hometown of Chicago and is due for sentencing later this month. 
He was also facing 10 charges of sex abuse in the city but an Illinois prosecutor announced on Monday that these counts will no longer be pursued. Kelly was accused of sexually abusing four people, three of who were minors, in incidents between May 1998 and January 2010.
Speaking at a press conference, Cook County State's Attorney Kim Foxx said that her office believes 'justice has been served' against Kelly in light of his two convictions.
Foxx cited her office's 'limited resources and court time' as the main reason for the charges being dropped, but stated that her office did find the accusations to be credible, .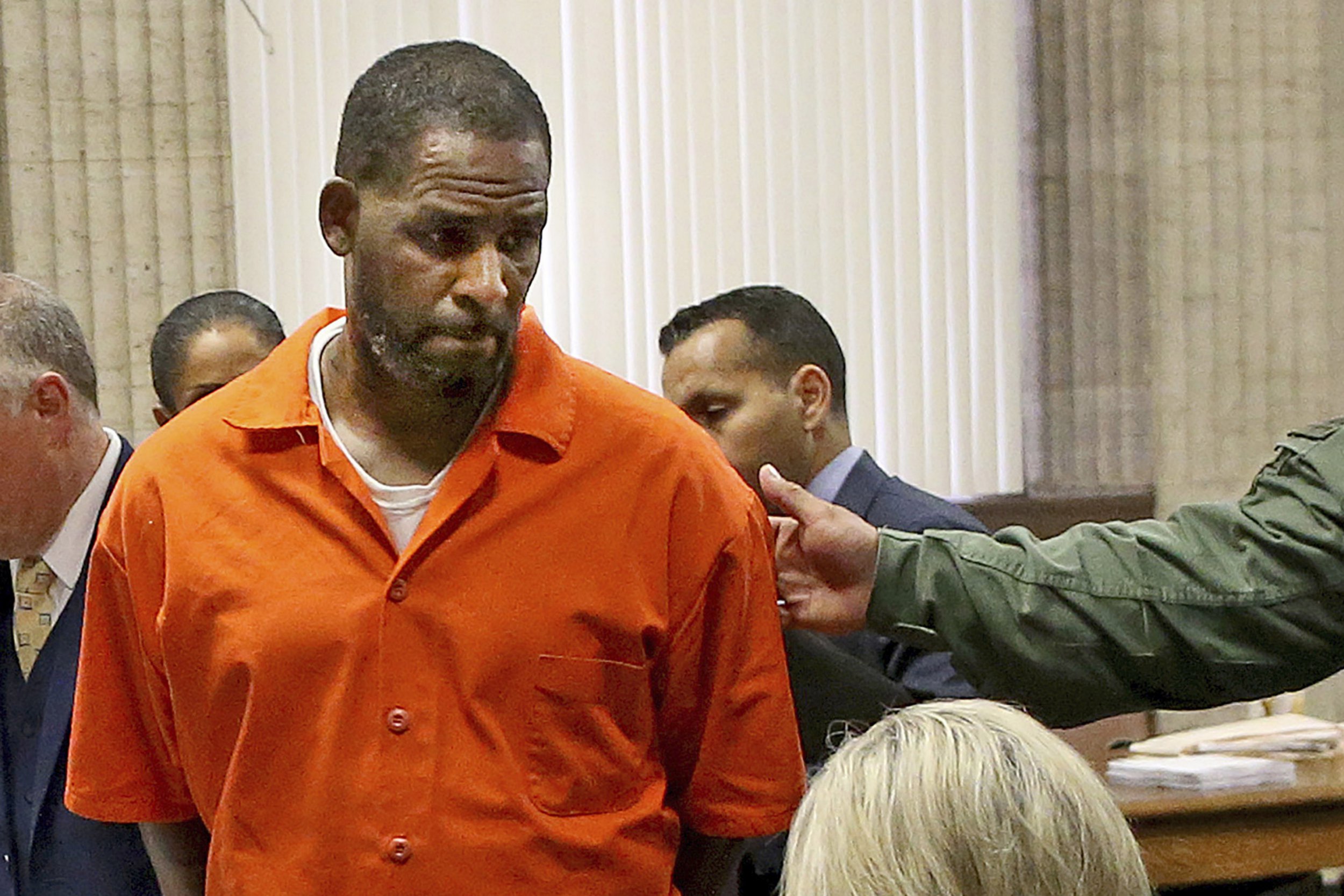 'Mr Kelly is looking at the possibility of never walking out of prison again,' Foxx is said to have told reporters.
Kelly is expected to appear in court on Tuesday where the charges will be formally dropped.
During the R&B singer's recent Chicago trial, the court heard testimony from more than 30 witnesses.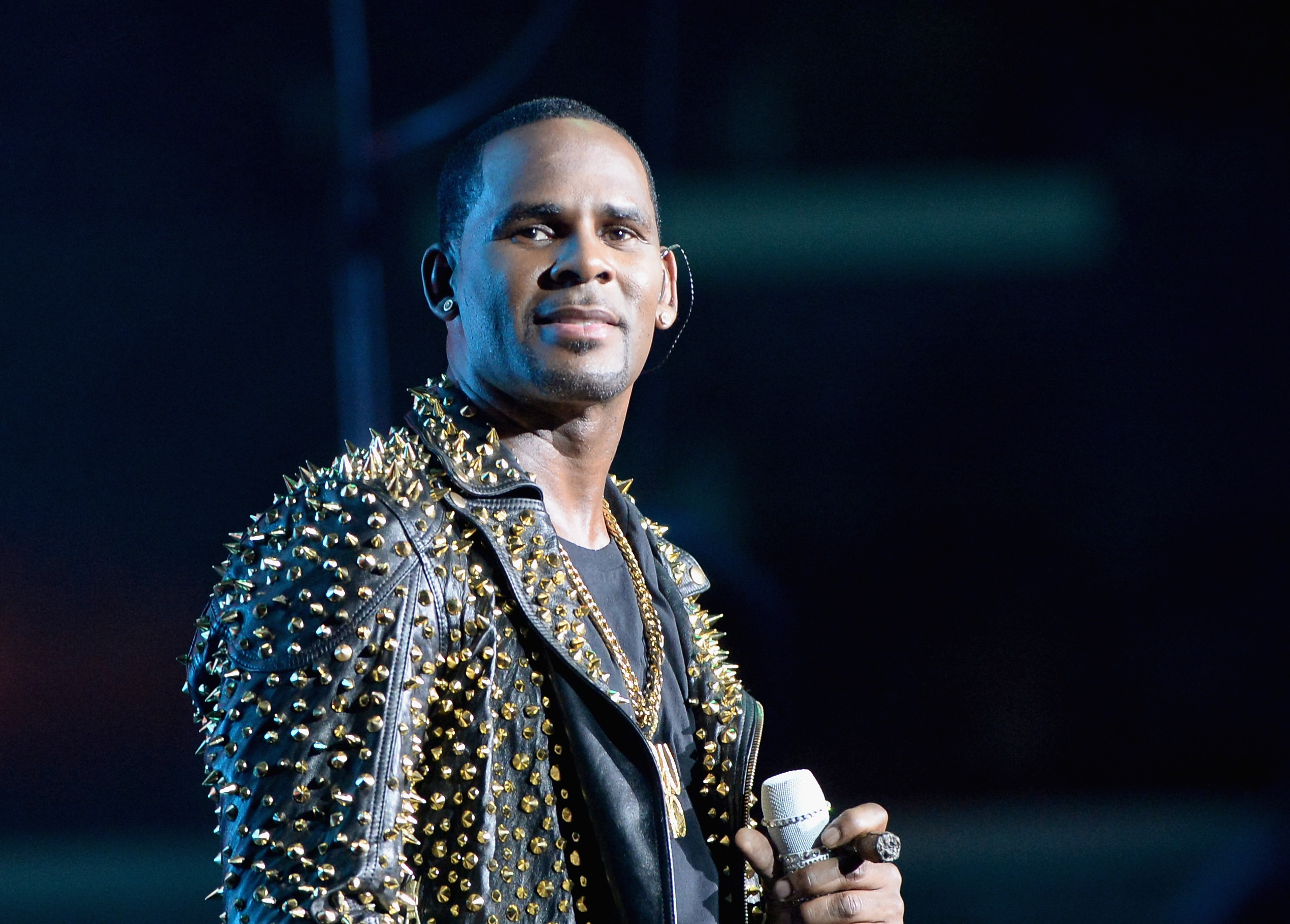 It also reportedly involved the courtroom being shown explicit video tapes, which allegedly showed Kelly sexually abusing his 14-year-old goddaughter, who has gone by the pseudonym 'Jane'.
Four women spoke out in the trial to accuse Kelly of sexually abusing them when they were girls, including Jane.
In June 2022, Kelly was sentenced to 30 years in prison after being convicted of sex trafficking and racketeering charges. Hefor masterminding an elaborate scheme to entice and sexually exploit young aspiring singers and underage children.
Kelly – who denied all charges – was also found in violation of an anti-sex trafficking law known as the Mann Act.
Follow Metro on Snapchat
You can follow our new , the go-to place for all things pop culture.
Keep up with the latest Showbiz exclusives by following .
And football fans can indulge in all the transfer gossip and more on .