's have opened up about the moment they crossed paths with fellow competitors Claudia and Kevin and received, well, a frosty reception.
Let's not forget that the BBC juggernaut series, which is pitting duos against one another to travel from one end of Canada to the other on a limited budget and no access to , is a competition and, clearly, Claudia and Kevin were feeling the pressure.
The teams were tasked with reaching the next checkpoint in Quebec City in Wednesday's episode and were all feeling the pinch with exorbitant hotel fees in the North American country's larger cities, with the father and daughter forced to shell out over $500 (£293) for one night.
The pair, who have already , were understandably hacked off by the sky-high rate and were obviously still feeling the heat when they spotted Tricia and Cathie at a Toronto bus station.
After spotting the duo in the queue for tickets, the childhood friends called out 'hey' to Claudia and Kevin, and asked how they were getting on, with Kevin replying: 'Alright, alright.'
Cathie and Tricia then proceeded to say 'morning' to Claudia, who, looking very stressed, did not turn towards them and simply responded: 'Heya.'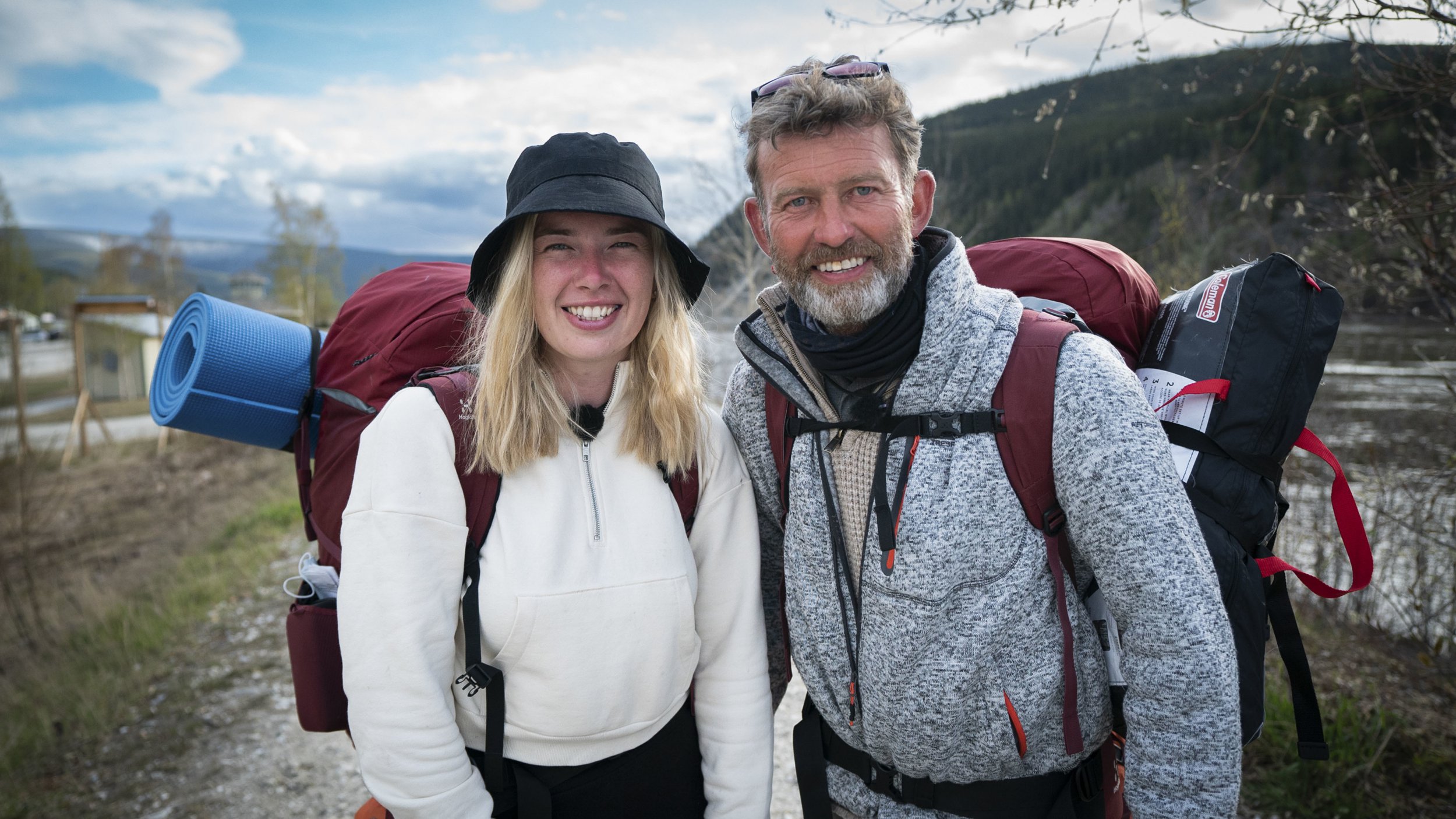 'Wow, that was a greeting and a half, wasn't it?' Cathie and Tricia commented as the duo walked on by.
Speaking to Metro.co.uk, Cathie and Tricia have shared a theory about what was really going on when they stumbled across Claudia and Kevin.
Tricia explained: 'As the episodes go on, you notice that the race aspect definitely comes in [to play] and you realise that everybody's in race mode, wants to win and get there first.
'So when somebody doesn't say hello to you, you're just like, "Oh no, they're having a bad day." And you just brush it off.
'I think in previous episodes you'd seen them waving us when we couldn't get on the bus and giggling. Well, it's a race after all and we all get on really, really well.
'We've all been in touch with each other since so there's no animosity.'
What's been your favourite moment of Race Across the World?
Comment Now
Cathie emphasised that there were 'no hard feelings at all' and speculated Claudia and Kevin were 'feeling annoyed' as they had caught them up in the race.
'It is a race and we're all in race mode,' she continued. 'But there's absolutely no bad feeling at all.
'And it's always lovely when we get together again to celebrate this amazing thing that we all did.'
Race Across the World continues on BBC One on Wednesday at 9pm.