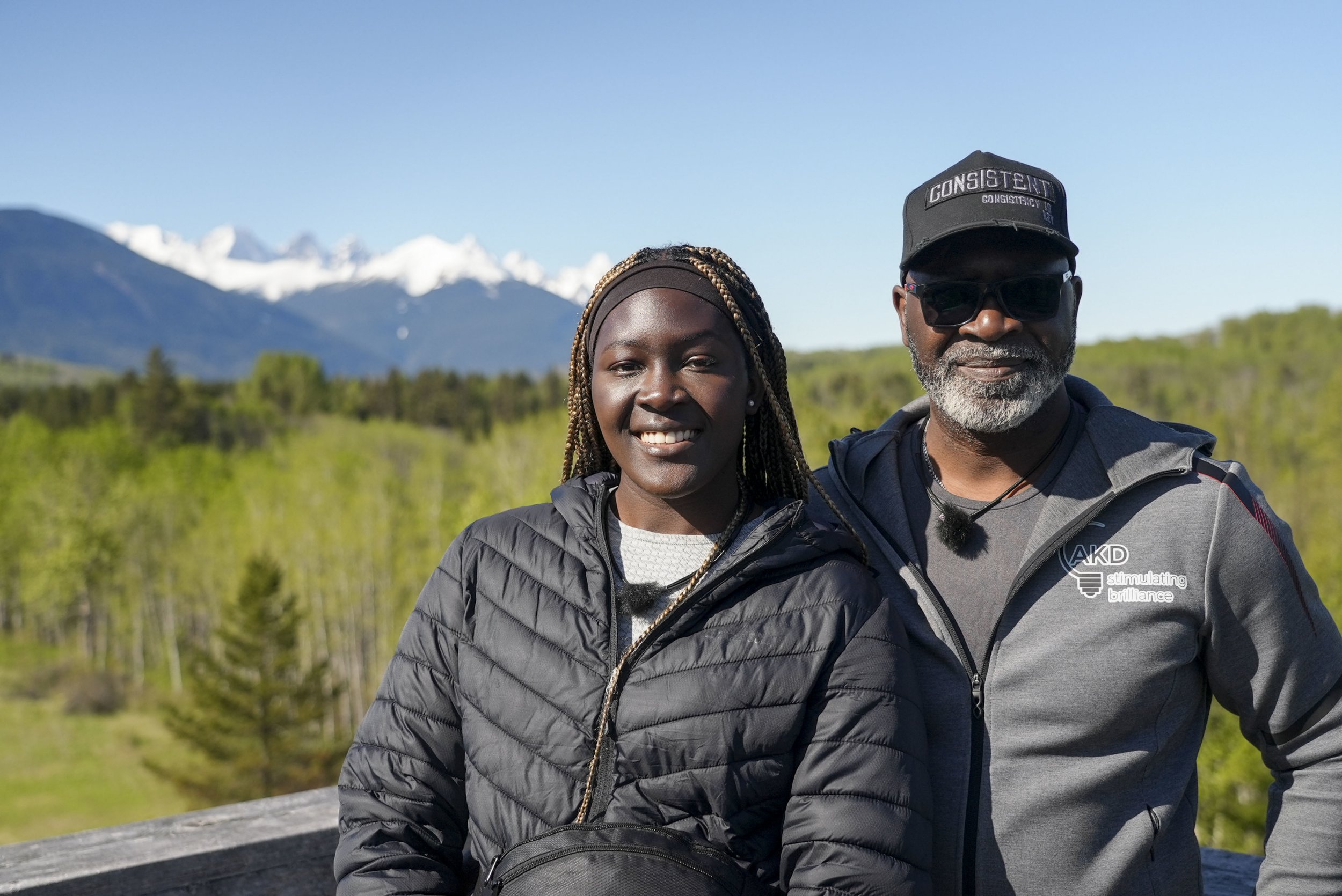 star Ladi has revealed he was secretly in agony throughout the BBC competition series after sustaining a painful injury.
Ladi, 52, has teamed up with daughter Monique, 26, and are competing to travel from one end of Canada to the other in the shortest amount of time against other couples.
But there's a catch (or three): the couples are banned from taking flights, using the internet and are on a shoestring budget and are instead reliant on the kind nature of locals for lifts and picking up jobs to boost their finances.
Ladi has also told Metro.co.uk, as if he didn't have enough to contend with, that he was battling 'proper pain' in his Achilles and calf after becoming wounded off-air.
He explained: 'I think I may have overstretched my Achilles or something like that because you had to sleep in weird positions on the ferry. I mean, you were literally sleeping in a chair in a weird position or on the ferry floor.
'But whatever happened, I injured my Achillies, and it's not shown on Race Across The World, but I was in pain. I was in bits. Proper pain, proper proper pain.'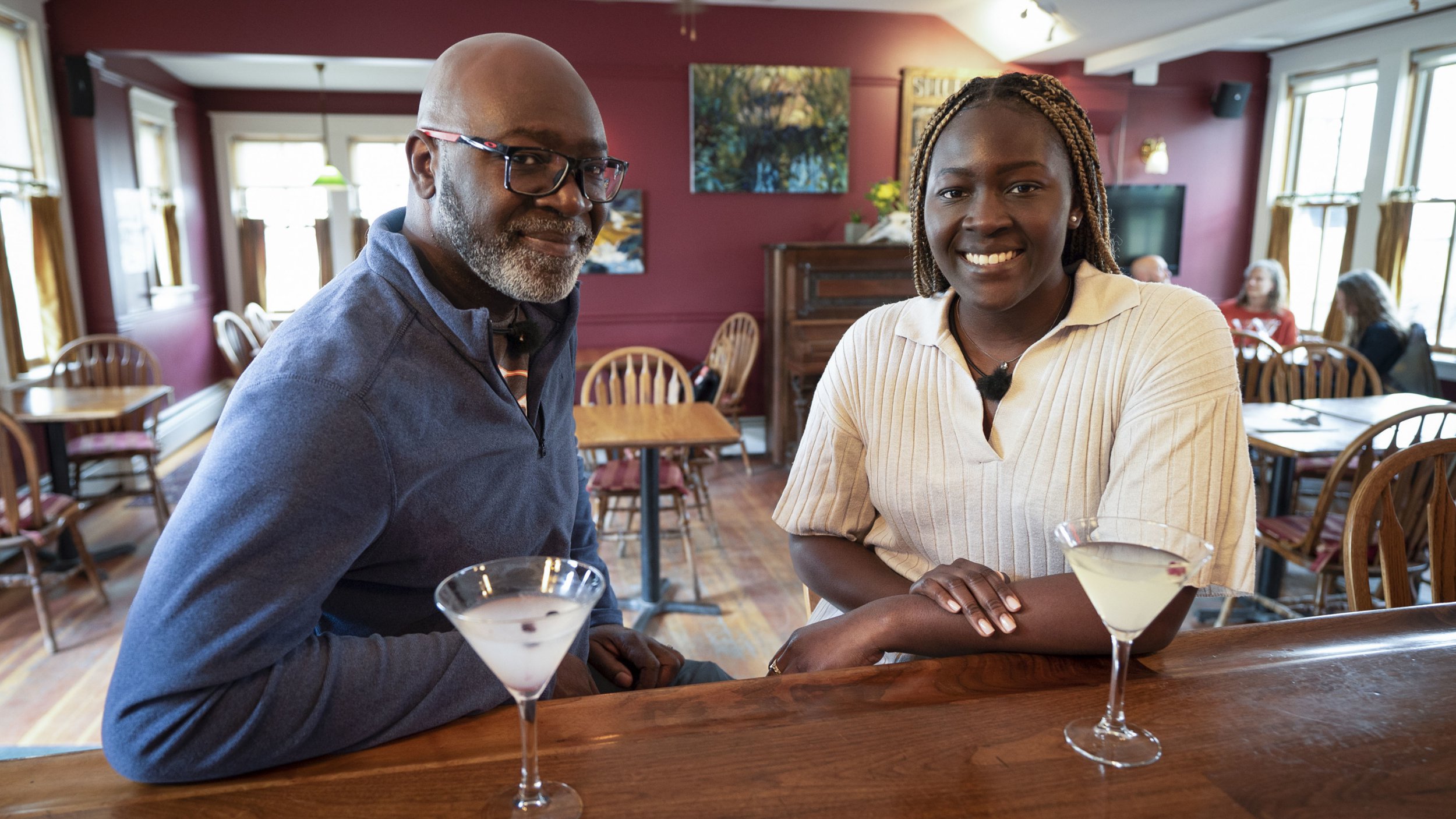 Ladi continued: 'You don't see any of that before it was for the rest of the journey. It can't heal because you are on your feet; you are traveling all the time. So you haven't got time to rest and to heal or anything else like that.'
In episode 3 of Race Across The World, Monique cut her foot while staying at a bed and breakfast and she has opened up further to us about the nasty accident.
'The hotel was so old the carpet was quite threadbare and we couldn't wear shoes in the bed and breakfast so I slipped down the stairs and it must have caught on a nail or something,' she explained.
'I was like, "Dad, I'm alright, I'll be fine." It was only till I got up and there was like a trail of blood and dad looked at my foot and it was like hanging, and he was like "No, this is actually serious" and I was like, "Okay, let's go hospital then."'
Monique, who said her foot had 'split in a weird way' and needed stitches, was advised against continuing on the beloved programme by doctors.
She explained: 'Because it's a lot of walking the doctor said you shouldn't be doing a race and you shouldn't carry on with it as you won't have time to heal.
Who do you predict will win Race Across The World?
Comment Now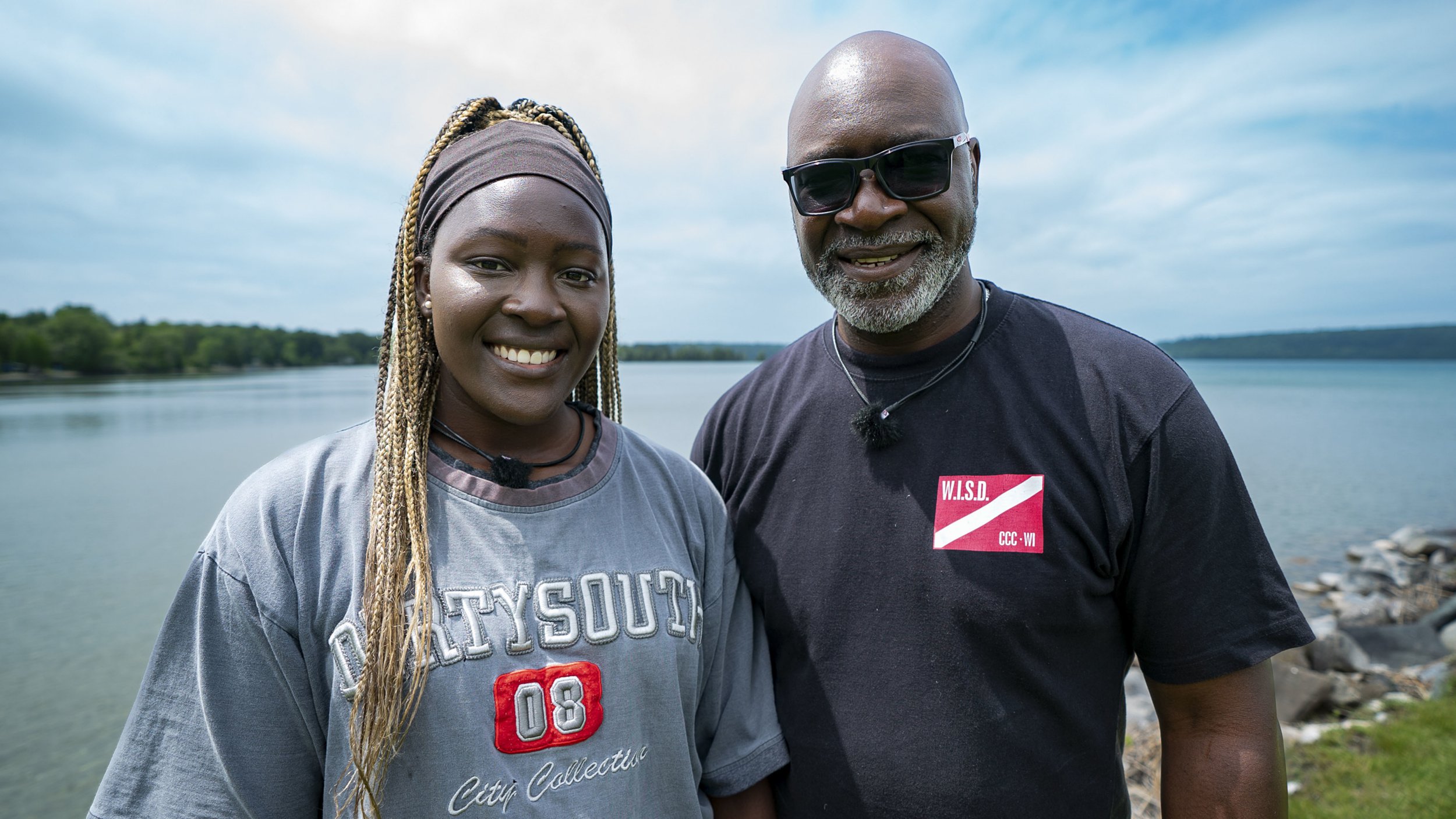 'In normal life, you just put your foot up you say you're working from home for a week and you'll be fine but I didn't have that luxury. We had to keep going and because we're both so competitive [quitting] was not even an option.
'I was like, "Doctor absolutely not, we've got a race to do," so that's what we did.'
However, Monique said she was counting her blessings after deciding to pack her crocs as they were 'super comfy' and gave her injured foot 'lots of wiggle room.'
Race Across The World continues on Wednesday on BBC One and iPlayer at 9pm.