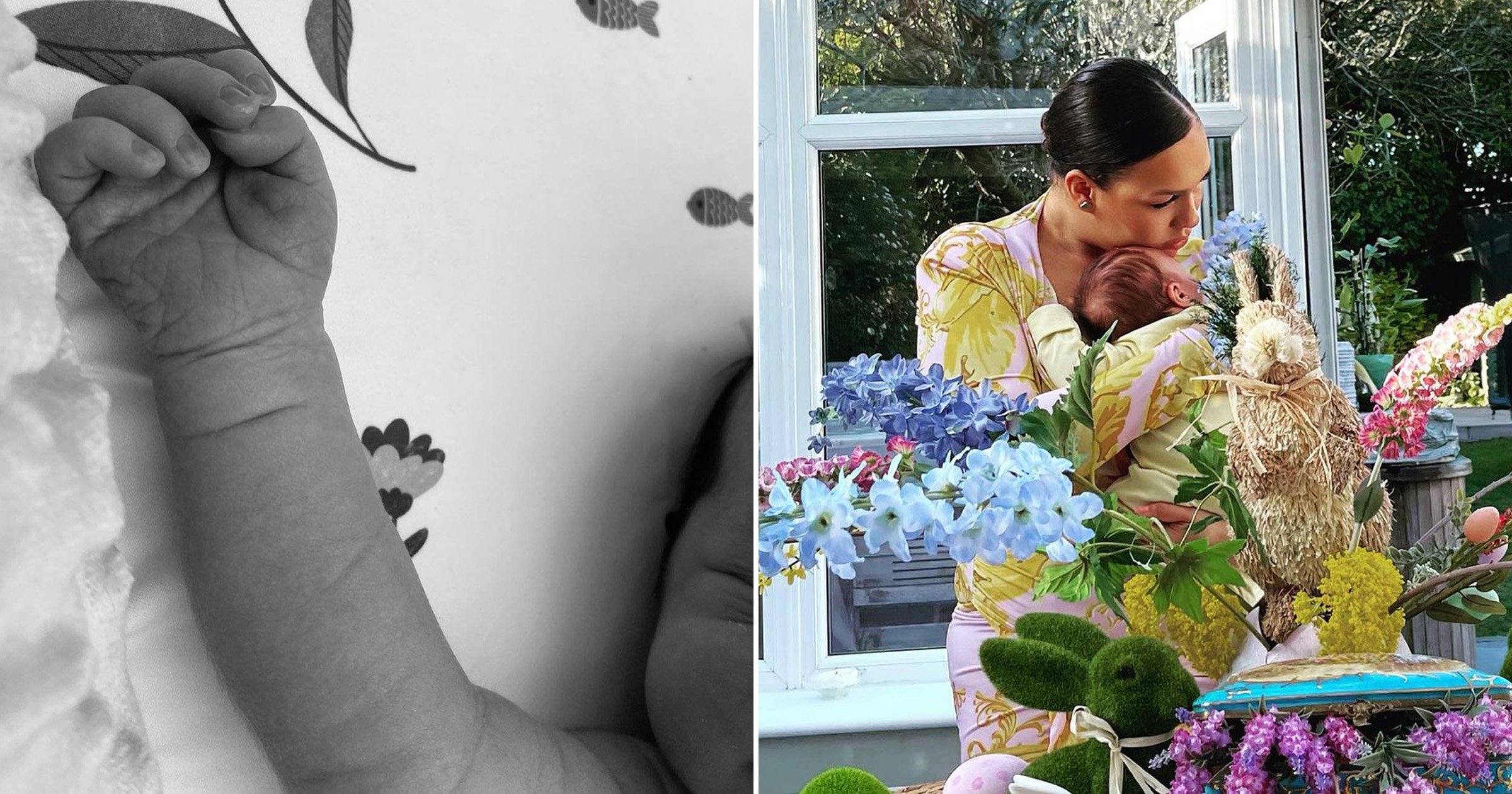 has shared an adorable first look at her newborn after becoming a mum once again earlier this year.
In February, the former star surprised everyone byto another child on , having not even confirmed that she was pregnant to begin with.
'Surprise! 👶 Turns out I can keep a secret', she wrote, alongside a snap of her baby's tiny hand. 'Born on Valentines Day ❤️👶'.
Now, the Liverpudlian star, 36, has shared the sweetest picture with her fourth child.
Rebecca – who has three other children from previous relationships – took to Instagram on Saturday (April 8) to show off her decorations.
Dressed in a pink and gold wrap dress, the singer cradled her little one, who wore a yellow onesie and already boasts an impressive head of brown hair.
Posing around floral arrangements in the conservatory, Rebecca wrote in her caption: 'Another little bunny enjoying this time of year!
'My creative kids put together a wonderful spread and we spent the day decorating 🎨 Happy Easter! 🐰'.
Her fans were in love with the adorable post, as one commented: 'So cute & so beautiful'.
'Congratulations to you all 💕 gorgeous! 🫶', commented another.
'Omg all the hair beautiful photo have a lovely Easter with your gorgeous family x🥰 🐣', one penned.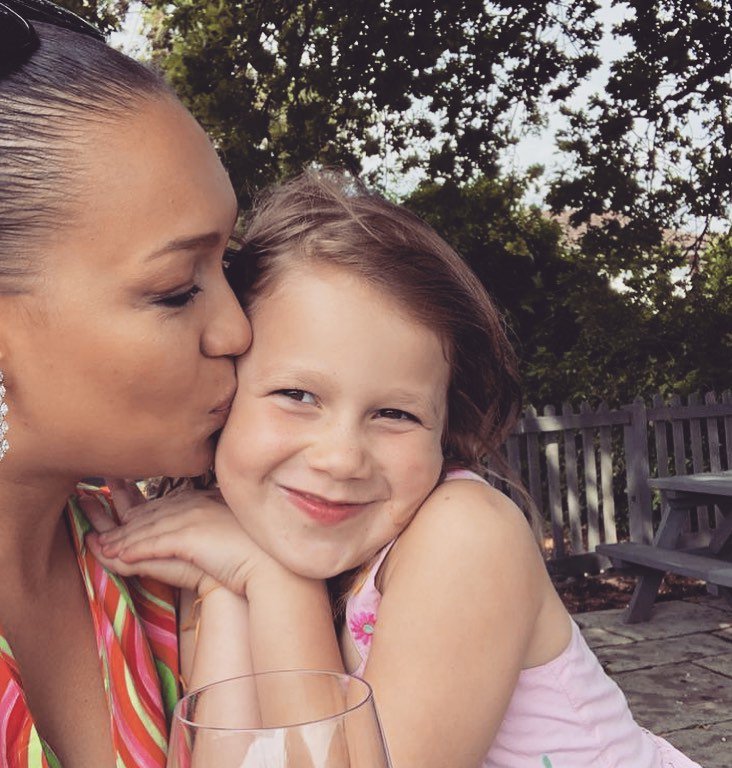 Loose Women's Nadia Sawalha also swooned: 'Awwwwww😍😍😍'.
Rebecca shares her newborn baby – whose name or sex has not been revealed – with husband Jonny Hughes.
The couple  in a dreamy ceremony in London's upmarket Mayfair district.
At the time, the Nothing's Real But Love songstress said her other half was the 'final puzzle piece' in her life.
She told  that it was 'a dream come true' for her to get married at The Dorchester Hotel.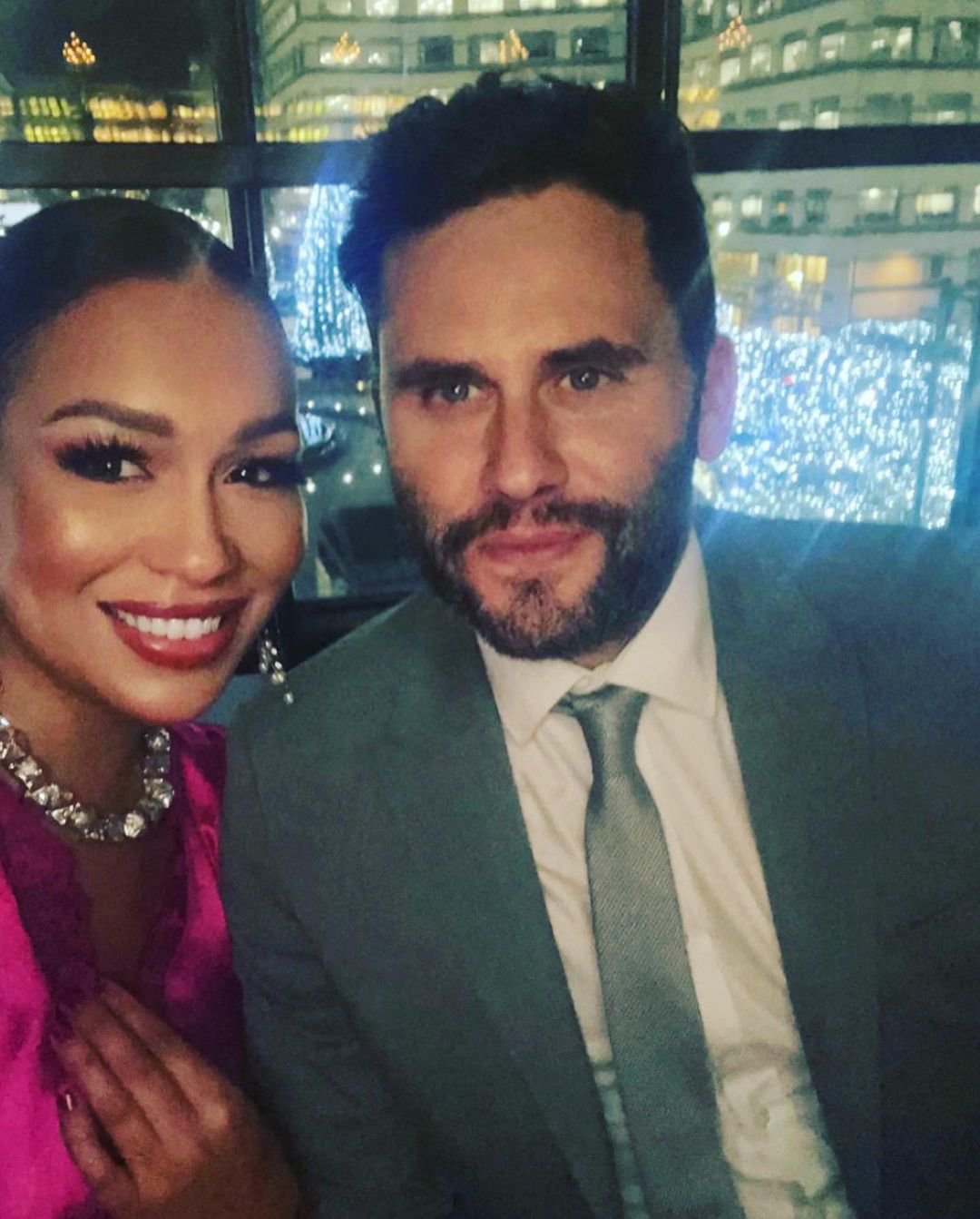 Meanwhile, a smitten Johnny said his bride looked beautiful and it was 'really touching' to see her daughter with a tear in her eye on their special day.
Rebecca – who appeared on placing second – welcomed Lillie May, 18, and Karl, 16, during her romance with ex-Karl Dures, then a daughter named Arabella, eight, from a later relationship.
Since her reality TV days – competing against the likes of One Direction and Cher Lloyd – Rebecca has been in the music business.
In 2021, to 'dedicate my time and energy into helping and nurturing emerging artists and fighting for better treatment.'