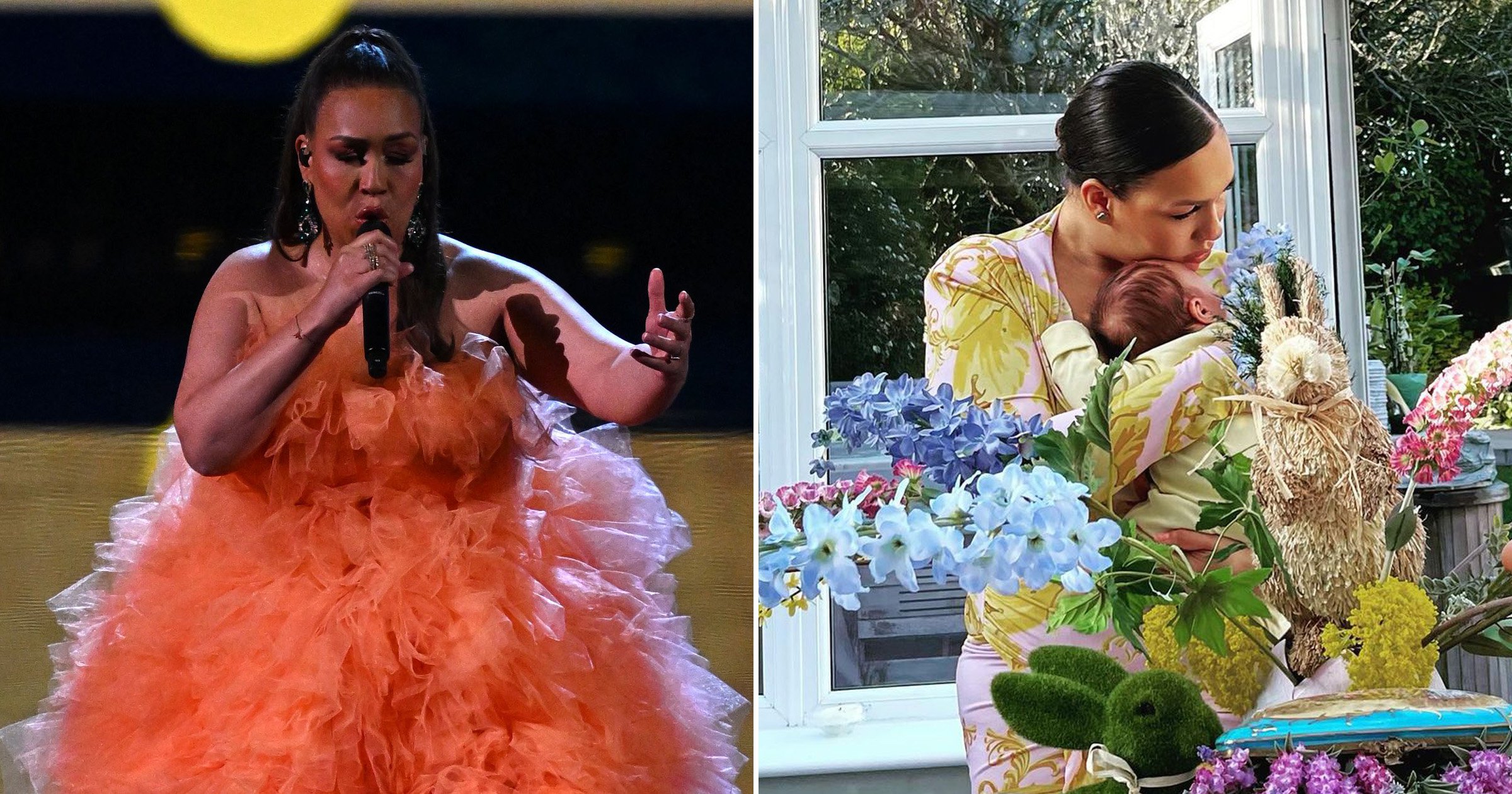 delivered a stunning performance in the first semi-final of 2023 – but she nearly didn't agree to do it.
The former star has now revealed which saw her duet with Ukrainian singer Alyosha for Welcome To Our House on stage in host city Liverpool.
Rebecca, 36, so she was wary of performing so soon as she hadn't 'been on a diet'.
Thankfully, she was able to give herself a pep talk.
She said: 'Physically I was not feeling ready. I've just had a baby, I've not been on a diet. In fact, I can't diet because I'm breastfeeding. 
'I wouldn't normally have done it,' she revealed to .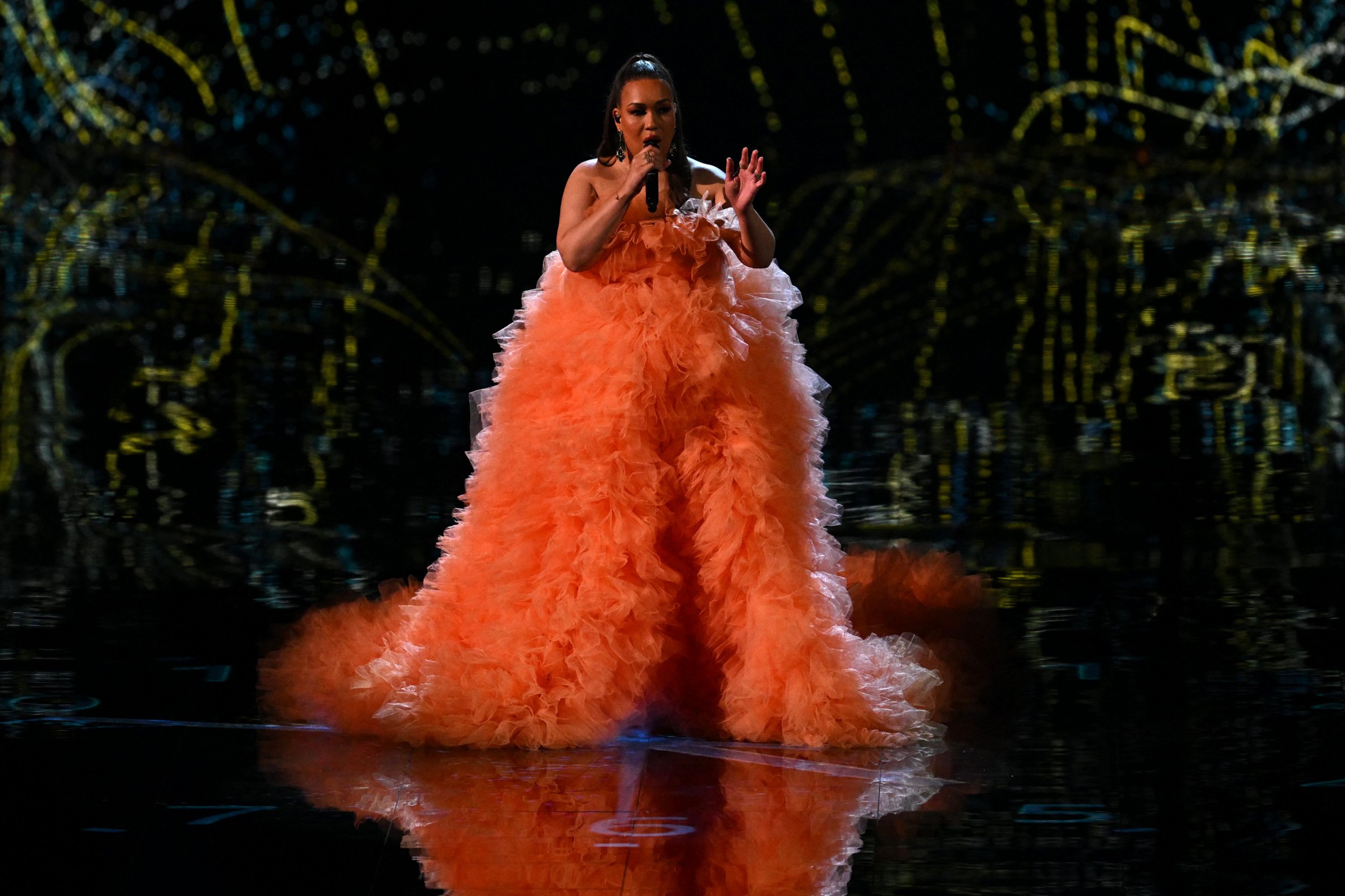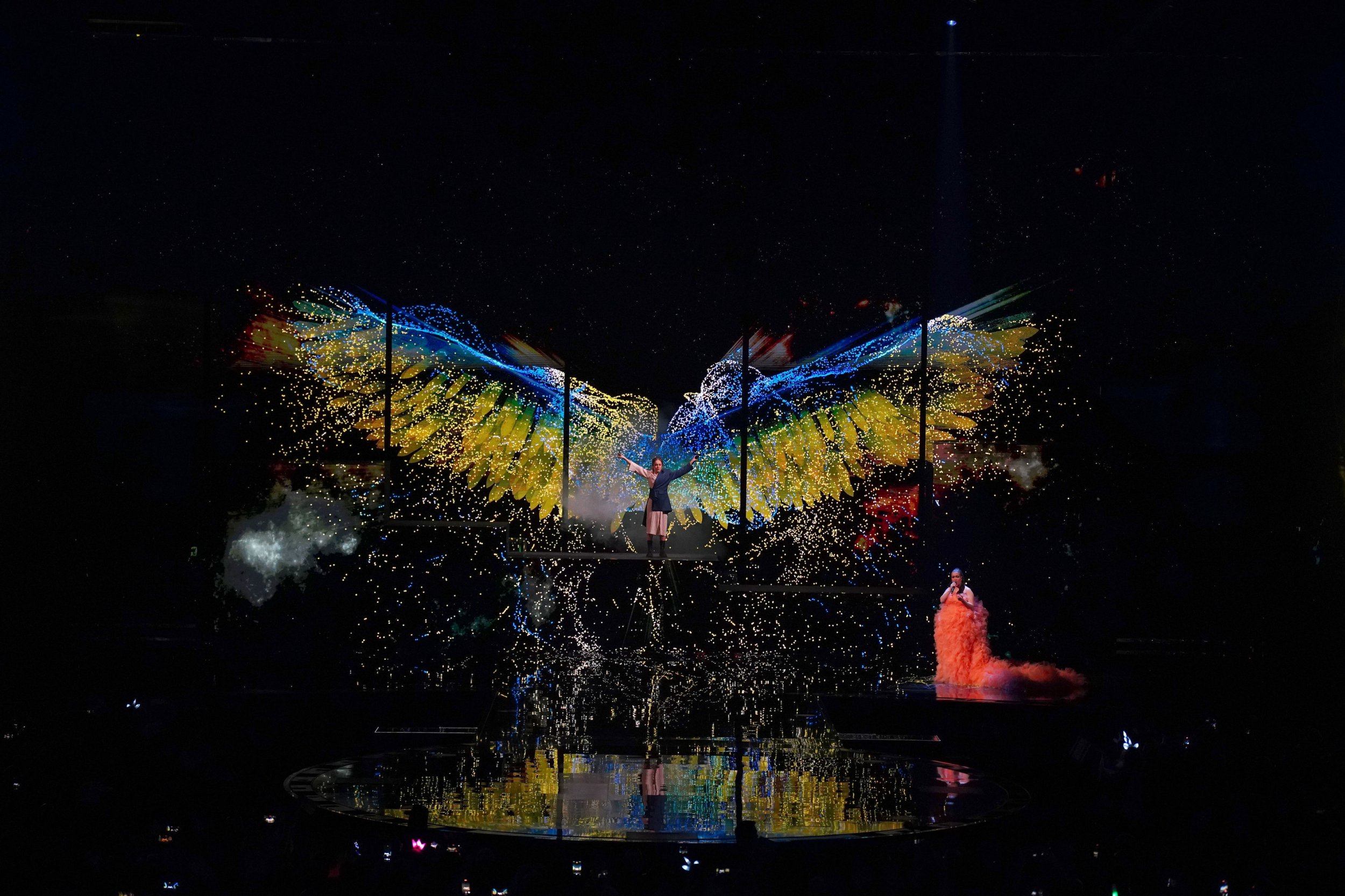 'I had to ask myself, "Am I physically ready?" but then I thought, "Actually, I'm a mum, I'm breastfeeding and I can do it!"'
Rebecca – who finished as runner-up to Matt Cardle in 2010 – added: 'I'm really conscious of how short life is, especially as I'm getting older.
'I'm very aware now of how precious life is and how much time we waste on worrying and regret.
'Giving birth is a risk for women. We worry about nonsense – and I know this was an amazing opportunity.'
She also and was determined to go easy on herself.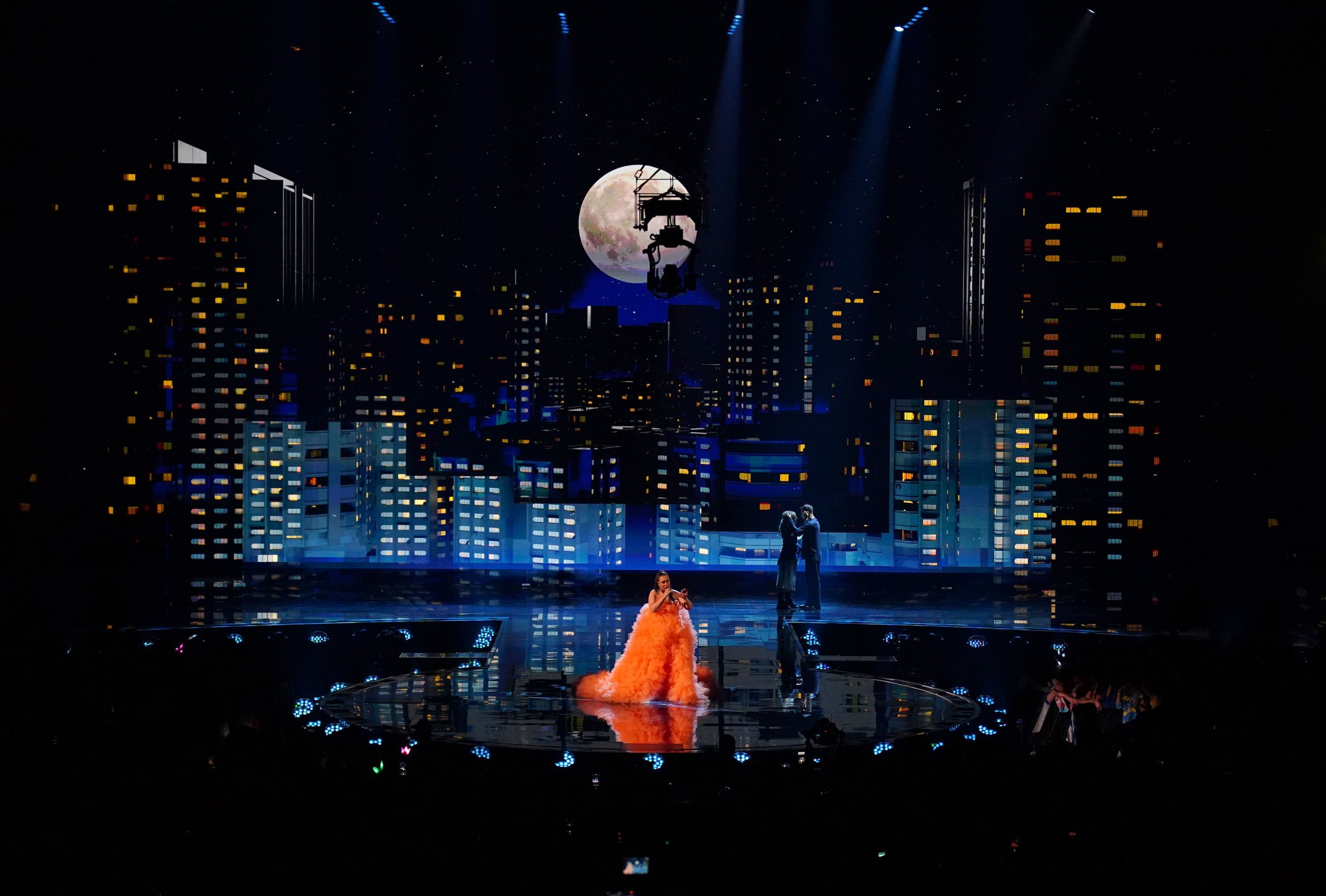 'Normally I'm critical of myself but I practised so much – breastfeeding, singing, breastfeeding, singing – that was my preparation. 
'I rehearsed a lot. I recorded myself and played it back time and time again – a lot of thought went into how I was going to sing it for Eurovision. When I came off stage I knew I'd done my best.'
But that doesn't mean it was plain sailing.
Rebecca was 'tired' as balancing the Eurovision chaos with mum life took its toll.
'I was breastfeeding the baby in between rehearsals and interviews. Hormonally when I had to be away from my little one, I was like, "Where is my baby?"
'But I had an awareness of how many people were watching me perform, and I was also really conscious that I needed to deliver a great performance.'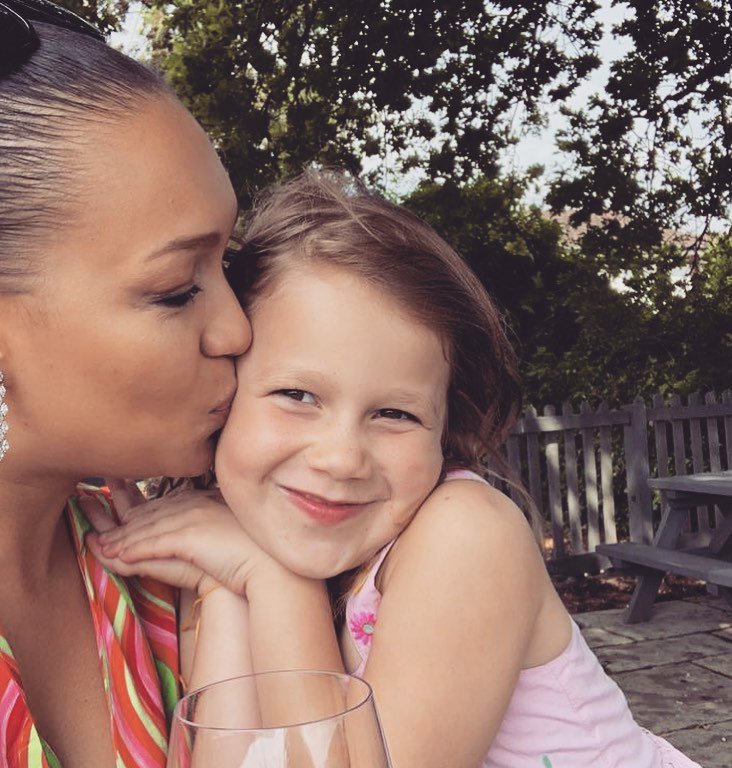 Rebecca looked stunning in a ruffled orange gown for her big moment on stage, which she described as 'so extra.'
With the help of stylist Emily Evans, the Scouse star was able to feel confident.
'She came around with loads of dresses and the orange one was in this huge box. When she pulled it out and I put it on, I wasn't sure at first but then I was like: "Actually, this is the perfect Eurovision dress, it's a bit of fun, when else would I get to wear something so extra?"'
Who do you think will win Eurovision 2023?
Comment Now
'I've seen some of the jokes that have been made about my dress but it doesn't bother me. It was a bit of fun and I liked not being too serious,' Rebecca added, brushing off the memes.
As for whether her Eurovision appearance marked a proper return to the spotlight, Rebecca isn't so sure.
While she 'loves' doing shows, she's 'baby-focused' at the moment.
She also has no plans to expand her family anytime soon, because four kids is 'a lot', as we can imagine.
'I take my hat off to women having kids in mid-30s – it's hard! It's really tiring!'