After over a decade of marriage has announced she has .
While the had previously been in relationships with other famous faces like and , Jim worked behind the scenes as a talent agent.
First linked in 2010, the couple met at an event and were engaged by the end of that year.
Getting married in 2011, the couple welcomed son Tennessee James Toth in 2012, a younger brother to Reese's two children she had with Ryan – and .
After rumours started emerging this week that the pair had split, but were determined to remain the 'best of friends', they soon released a statement confirming the news.
When , Reese, 47, and Jim, 52, said that their biggest priority was their 'son and our entire family' as they navigated the next chapter in their lives.
Here's a look back at their romance:
January 2010
Around the start of 2010, Reese and Jim met at a friend's party shortly after her split from Jake.
'It happened out of the blue,' she recalled in a 2012 interview with Elle.
'This really drunk guy was hitting on me, making such an idiot of himself, yelling at me. He was, like, [slurring, scowling, pointing finger in her face] "You don't know me." And I was like, "Yeah, I know. I don't know you!".'
She then explained that Jim then came over and apologised for his friends behaviour and 'pulled him out of that situation.
'That's just kind of who he is, a really good person,' she added.
February 2010
The pair were spotted during a dinner date in Santa Monica, where they spent two hours together, with onlookers observing they were 'very flirtatious'.
December 2010
Just under a year after meeting, it was confirmed that the couple were engaged.
March 2011
The pair got married at Reese's ranch in Ojai, California, on March 26, 2011.
At the time a source said that Reese 'wanted to be married and have that security with someone'.
September 2011
Later that year, Reese raved about her husband's bond with her children and said she 'got lucky'.
'He's so wonderful with the children. I'm very blessed,' she told Marie Claire.
She shared that before getting remarried she hadn't realised how 'stressed' she was being a single parent and said it had been 'really traumatic'.
March 2012
Revealing they were expecting their first child, the couple said they were 'thrilled' to become parents together.
September 2012
The couple welcomed their first child, Tennessee James.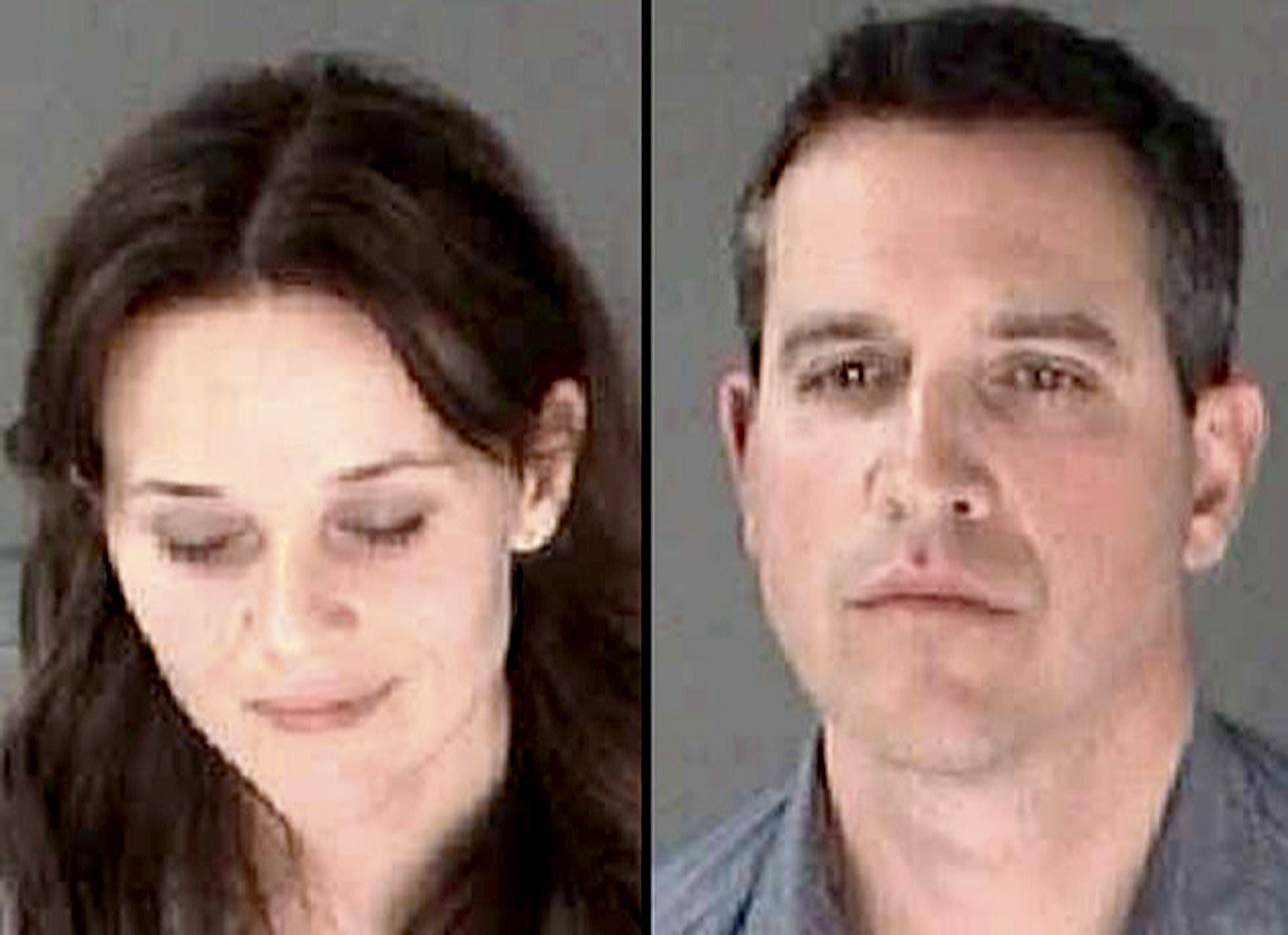 April 2013
While on a trip to Atlanta, both Reese and Jim were arrested by police for disorderly conduct and DUI, respectively, after he had been stopped for suspicion of driving under the influence.
When pulled over, the pair both argued with the police offer.
Reese later pleaded no contest and was ordered to pay a fine, while her husband pleaded guilty and was sentenced to community service, one year of probation and an alcohol education program.
Addressing the incident in a statement soon after, Reese said she 'clearly had one drink too many' and was 'deeply embarrassed about the things I said'.
While she said she had been frightened for her husband, it wasn't an excuse for her to be disrespectful to the officer doing his job.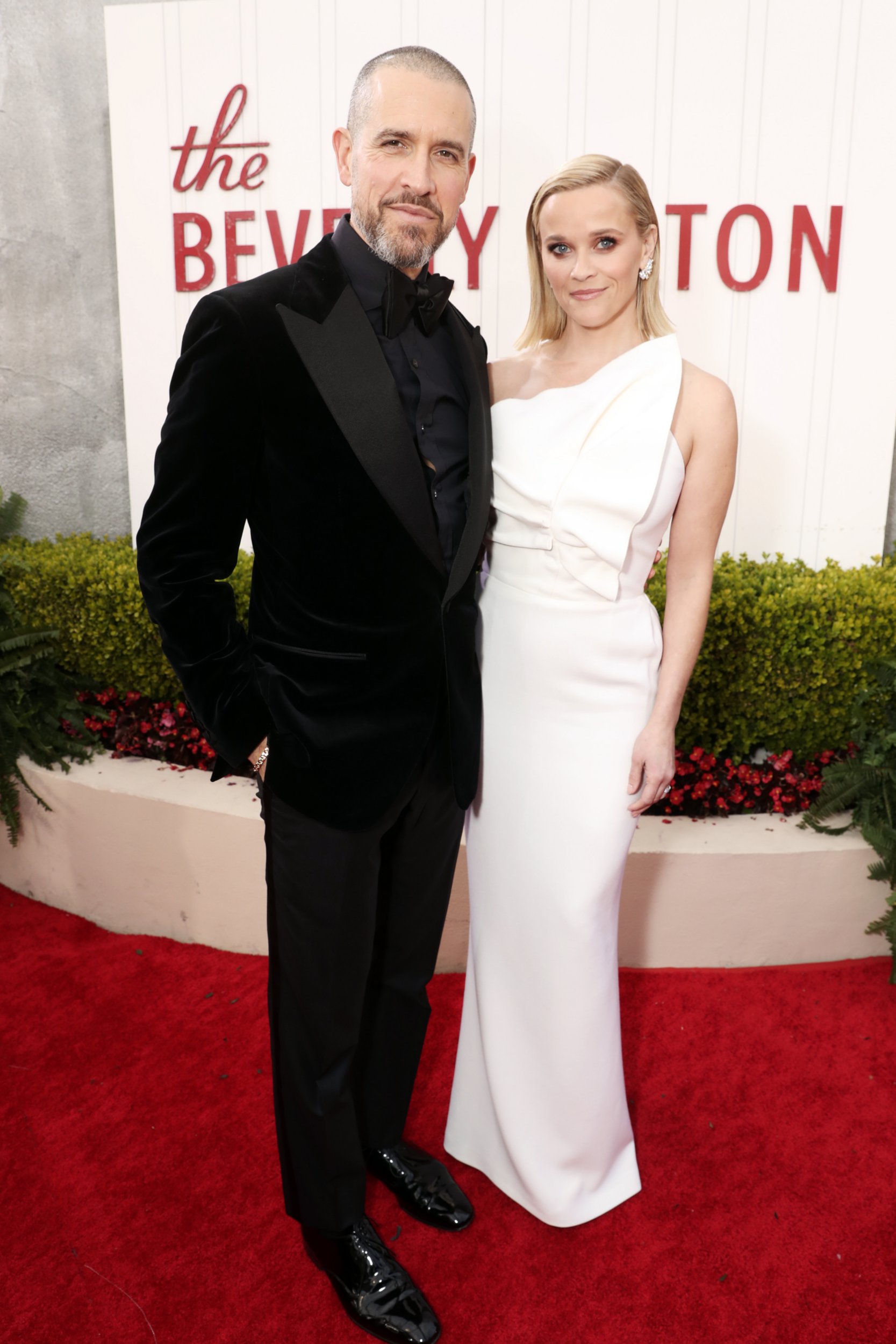 March 2021
Celebrating their 10th wedding anniversary, Reese shared a series of photos on social media to mark the occasion
'11 years ago … I met this amazing guy. 10 years ago Today We got married! Here's to many more days of happiness & laughter! I love you JT!' she wrote.
March 2023
The couple announced they will be divorcing.
Reese posted a joint statement confirming that they had some 'personal news to share'.
'It is with a great deal of care and consideration that we have made the difficult decision to divorce,' she shared on Instagram.
'We have enjoyed so many wonderful years together and are moving forward with deep love, kindness, and mutual respect for everything we have created together.
'Our biggest priority is our son and our entire family as we navigate this next chapter. These matters are never easy and extremely personal.'
The statement concluded: 'We truly appreciate everyone's respect for our family's privacy at this time. Reese and Jim.'
Follow Metro on Snapchat
You can follow our new , the go-to place for all things pop culture.
Keep up with the latest Showbiz exclusives by following .
And football fans can indulge in all the transfer gossip and more on .