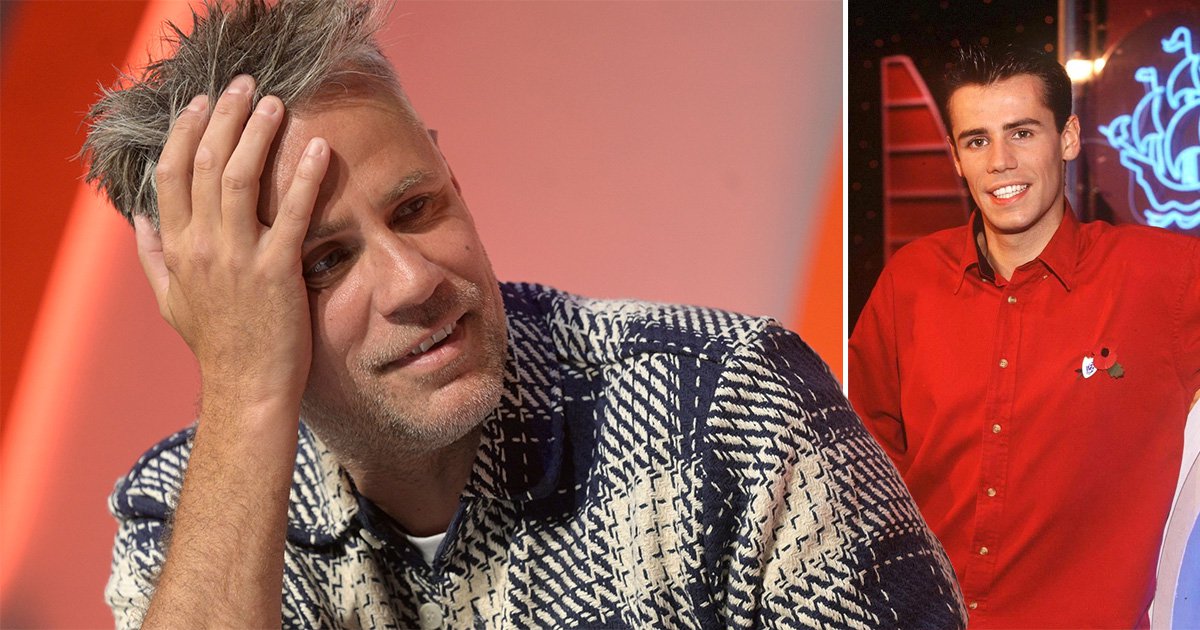 made a cheeky reference to the his job on in the 1990s as he wished the iconic show a happy birthday.
The hit kids' programme, which is famous for its badges, adventurous hosts and studio craft challenges, and has launched the careers of countless presenters including , Konnie Huq, , marked.
Officially the longest-running children's show on TV anywhere in the world, Blue Peter was initially a 15-minute programme scheduled to run for just six weeks when it first aired on October 16, 1958.
As it hit what used to be retirement age, former editor-in-chief Richard Marson took to X (formerly known as Twitter) to pay tribute to the institution, praising it as a 'television treasure that deserves to be nurtured and sustained for future generations'.
Richard, 47, then reposted the message and added his on message, which began: 'A very happy birthday Blue Peter. The most important stage of my career.'
Beating anyone else to the punch, he then poked fun at himself by adding: 'Yes sure, I may not have lasted, you know, THAT long* But I love Blue Peter deeply. (I lost my job for poor punctuality**) (**When you take drugs, you tend to run late).'
Richard was on Blue Peter for 18 months before being sacked at the age of 22 in 1998 a week after the show's wholesome 40th anniversary celebrations.
He became the first host on the children's show to have his contract terminated mid-season, and it led the Head of BBC Children's programmes, Lorraine Heggessey, to go on air to explain why Richard had been axed from the programme following his 'late night binge'.
'Richard has not only let himself and the team of Blue Peter down, but he's also let all of you down badly,' she told viewers at the time.
'So, we have decided that Richard cannot present on Blue Peter and he agrees that that is the right decision.'
Acknowledging his retweet, former boss Richard Marson responded supportively to the presenter's jokey admission, writing of his tenure: 'It was very good while it lasted!
'Proud to be the second Richard who loved the show and came a cropper, before moving on and never losing sight of the blessings of BP…,' he added.
Richard Bacon has gone on and BBC Radio Five Live.
Just ahead of its landmark birthday, reports emerged that after the departure of three hosts.

Have your say in the comments belowComment Now
While 27-year-old presenter Mwaka 'Mwaksy' Mudenda confirmed she was leaving Blue Peter last month, Richie Driss, 24, left in March and before that, Adam Beales, also 24, departed the show in July 2022 – meaning Blue Peter lost three presenters in just 14 months.
reported that platforms like YouTube Kids and computer games were stiff competition for the show.
A source told the outlet: 'It's all a bit concerning. It used to be the case that when there was an outgoing presenter a new one would be lined up straight away to take over. It was like they were passing on the Blue Peter baton.
'But in recent years they've really struggled. The fact that they have yet to replace Mwaksy is very telling.'
However, a spokesperson for the show had robustly denied the rumours, telling Metro.co.uk: 'The future for Blue Peter is bright, there are categorically no plans to stop it. The programme continues to be enjoyed by audiences on the CBBC channel and iPlayer.  
'Blue Peter has a track-record of launching talent who go on to have great success in the entertainment industry, and we are always pleased to see our presenters move onwards in their careers. We have ; social media star Joel Mawhinney.
'Blue Peter still inspires children as seen with the popularity of the new Blue Peter Book Badge launched last month, and it continues to be a much-loved part of the CBBC line up, celebrating its 65th Birthday just this week.'