is never one to just pop on a pair of jeans and a nice top.
The loves to play around with fashion, and her recent outfit choices at RTL Hits Awards Show are some of her best yet.
Posing for the cameras with her dirty-blonde locks, the star first rocked a dazzling skin-tight cat-suit with a gold, black and grey glittery zig-zag pattern, before moving onto a second change of clothes.
But the 2000s polar-necked all-in-one suit wasn't the star of the show. No, no. Rita's absolutely massive chunky boot heels were definitely the main event.
With a big boe-tie at the front, the black, satin Bratz doll-like heels must've added a whole head to Rita's height.
They also added a whole lot of icon energy, as the Praising You singer posed inbold, rimless sunnies, which perfectly tied up the sassy vibe of the look.
Next, for her performance on stage Rita put the ankle-breakers away (phew!) and drafted in the tiniest black leather shorts we ever did see, propped up by a thick studded belt.
On her top half, Rita wore a black crop top and a little leather waistcoat, alongside a bigger – you guessed it – leather jacket, which she flung off mid-performance.
Clearly, Rita is a shoe kinda gal, as her shimmering knee-high boots elevated the outfit into heroine territory.
This comes after the Masked Singer judgewith filmmaker husband Taika Waititi, 48.
The loved-up pair and lounged on a boat in the middle of the ocean, and Rita gave her fans bikini bod envy (of course) when she posed in her silver two-piece.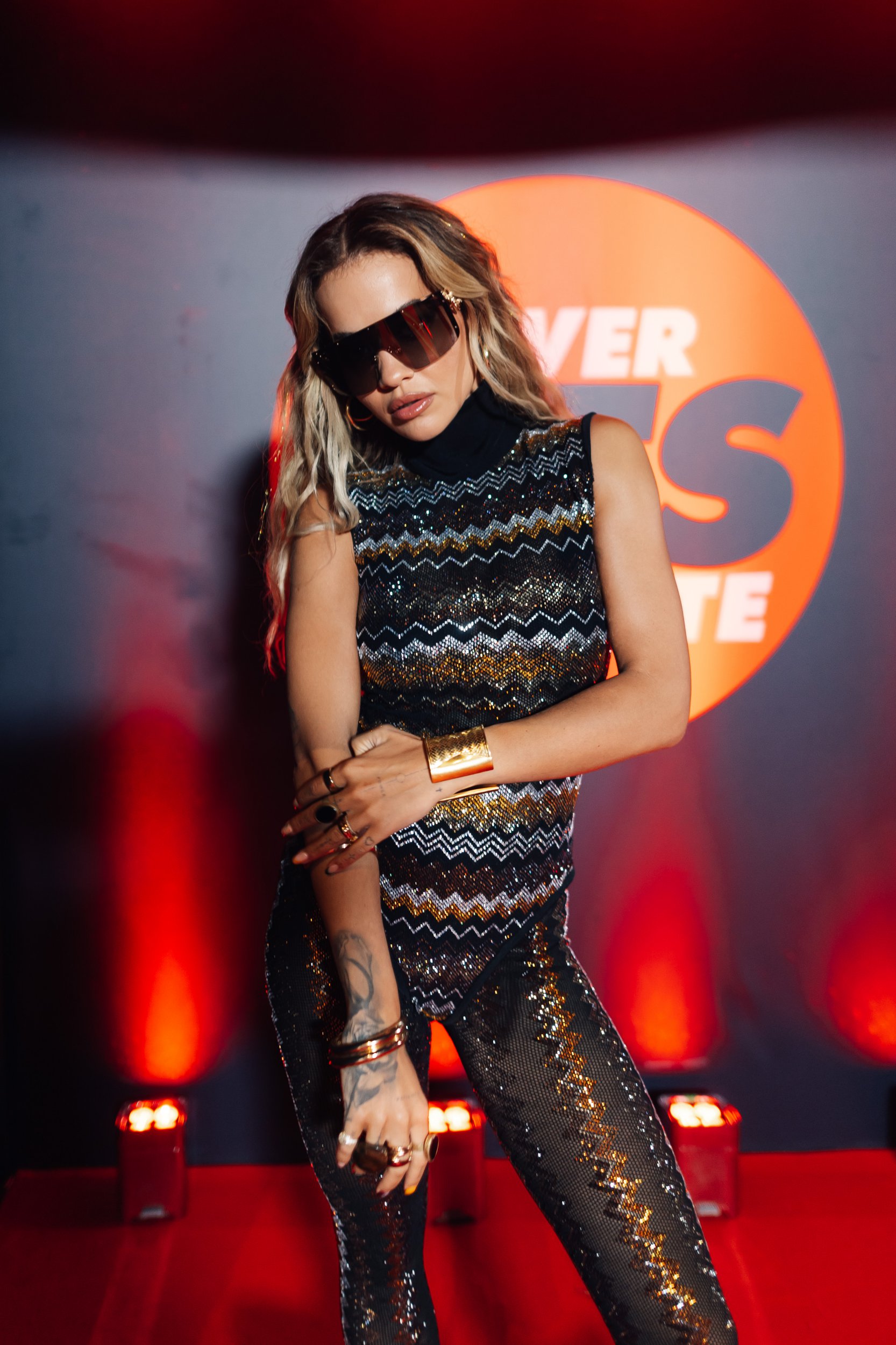 Marrying in 2022, the pair kept their nuptials a secret until quite recently when Rita came clean about their summer wedding.
Last month, the pop icon to fans about their special day to mark her and the What We Do In The Shadows director's one-year anniversary.
She shared that took place at their Los Angeles home, with Rita wearing a Tom Ford dress before later changing into two other outfits, also by the designer.
Rita described the day as 'blissful' and 'private' and revealed they only had eight guests in attendance.
Chatting about finding her dream wedding dress, Rita told : 'I didn't know if the right dress was even going to be in town, and I just took the risk and went to the Tom Ford shop, and they had it perfectly waiting with the veil, in my size, no alterations needed to be done.'
Casual.