has pleaded with people to be kind to each other in the best way possible.
The former Take That star, 49, who went on to clinch , is known for sharing whatever he feels like on his pages.
(Literally anything, from horoscopes one day to a story of the next.)
Now Robbie has taken to Instagram to share a bizarre but endearing video of himself pleading with people to 'stop being c***s.'
The video itself is set in glorious countryside, with the sun beginning to set over the tops of trees while green grass grows all round – something that wouldn't seem out of place in the Teletubbies.
Then comes Robbie, bouncing through the field in a white vest and tweed flat cap, holding a sign with the explicit plea. As he arrives at the camera, he smiles, holding his sign, and gives a little nod.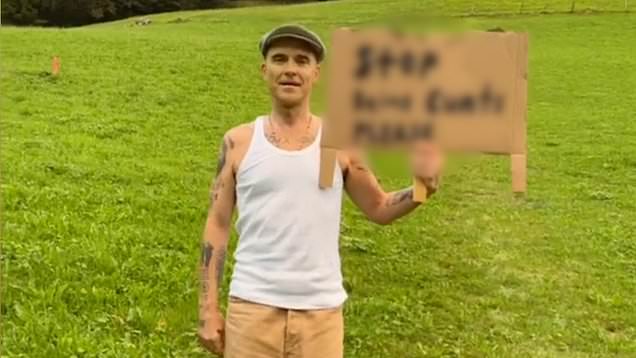 In the caption alongside the video, Robie clarified he's aware 'some of you don't like that word, so pls swipe for a cleaner version.'
And that cleaner version sees Robbie rock up to the camera in the exact same way, with the exact same sign, except this one reads: 'Stop being c***s please.'
The truly dream-like sequence comes hours after Robbie shared a snippet of a new song with fans.
In a way, that is.
Rock DJ star Robbie videoed himself taking a stroll in the sunshine, topless and wearing sunglasses, singing to himself: 'Middle-aged man, walking with his top off, like he's in a crop top, middle-aged man.'
'Middle-aged man, just a bit disconcerting, a middle-aged man walking or driving a van.'
The best part? It's actually kind of catchy.
Whatever makes you happy, Robbie!