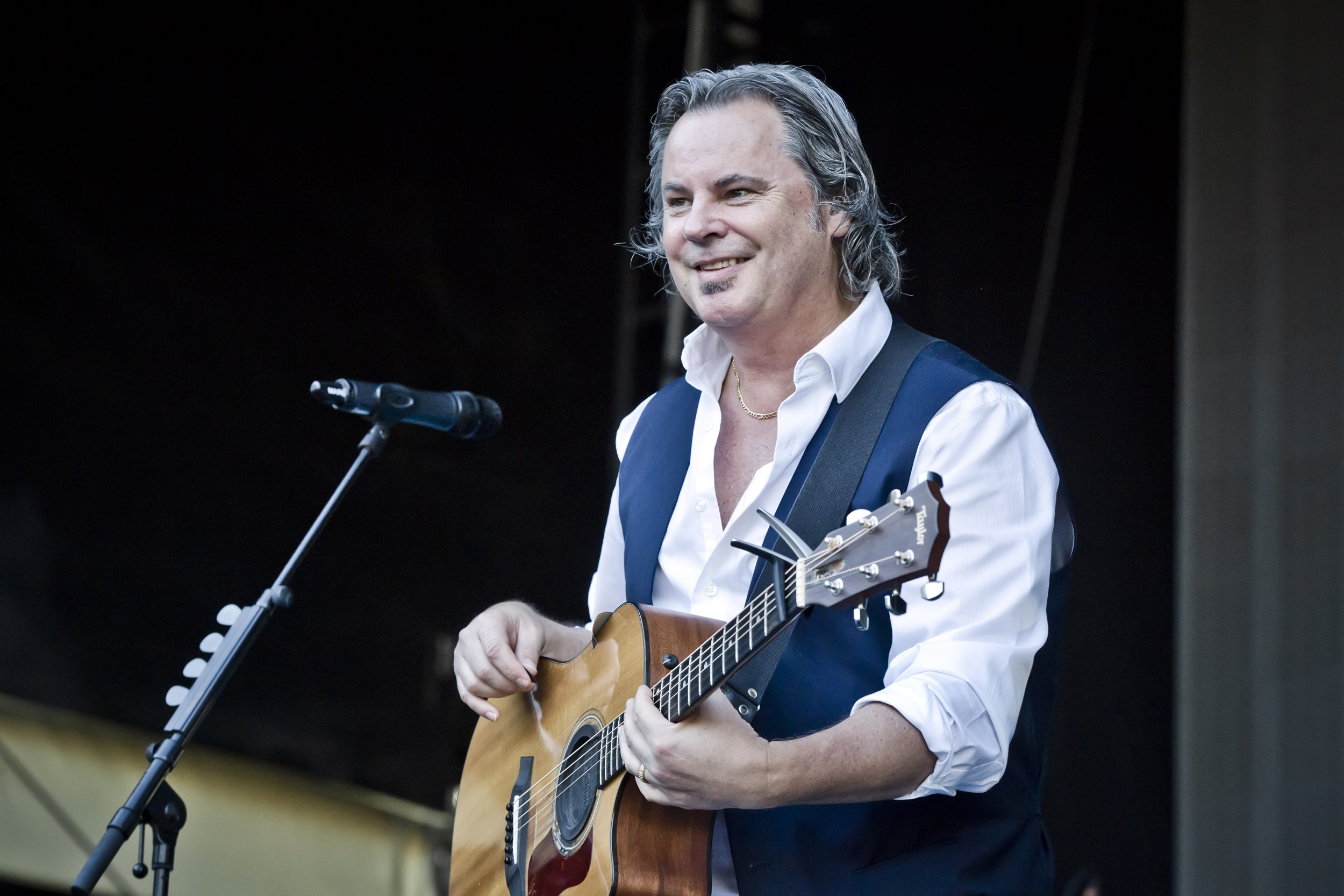 Bruce Guthro, best known for being the singer in Scottish band Runrig, has died aged 62.
Guthro's death was confirmed in a heartbreaking statement by his bandmate Pete Wishart who said the late rockstar had been 'taken too soon'.
Wishart said: 'He was just the nicest person you could ever hope to meet and a joy to perform with. An exceptional singer, musician and song writer taken far too soon. We are going to miss him.'
Canadian-born Guthro joined Runrig in 1998 and stayed with the band until 2018, when Runrig stopped performing.
According to , Wishart added on BBC Radio Scotland's Drivetime programme: 'We've lost a friend, but we will never to hear this wonderful voice singing voice live again.'
Guthro confirmed he was battling health issues on social media in July.
As a result, he was forced to cancel live performances.
In 2018, Runrig paid tribute to their legion of fans as they brought down the curtain on 45 years of performing.
Guthro said at the time: 'I think we're ready. I think we're very proud of what we've accomplished and we're ready to give Scotland the show of a lifetime.'
The Canadian, who toured with Runrig for 20 years, added of his time with the group: 'All of it has been special. It's almost impossible to pick certain highlights – it's just been a great journey.
'The fans are are a family unto themselves and they are without question the driving force behind this band.'

What are your favourite memories of Bruce Guthro's performances with Runrig?Comment Now
Since forming on Skye in 1973, Runrig produced 14 studio albums and performed at Edinburgh Castle, the Royal Albert Hall and in New York's Times Square.
They are hailed for their contribution to Scottish music, the Gaelic language and Scotland's cultural identity.
Guthro's last Instagram post, shared in July, was of a beautiful sunrise.
He captioned his photo: 'Morning Coffee?'