has announced there are no plans for to return to his presenting role at the Irish national broadcaster following a controversy over the under-
Director general Kevin Bakhurst said negotiations with the 50-year-old star about returning to his radio show had concluded after stating that trust between the parties had 'broken down'.
Ryan has been off-air since June 22, when controversy over the under-declaration of his salary was first revealed by the RTE Board.
Mr Bakhurst said: 'We went into negotiations with Ryan in good faith and in the hopes of reaching an agreement that would see Ryan return to his RTE Radio 1 show.
'I have decided not to continue with negotiations and, as such, there are no plans for Ryan to return to his presenting role with RTE at this time.
'Despite having agreed some of the fundamentals, including fee, duration and hours, regretfully, it is my view that trust between the parties has broken down.'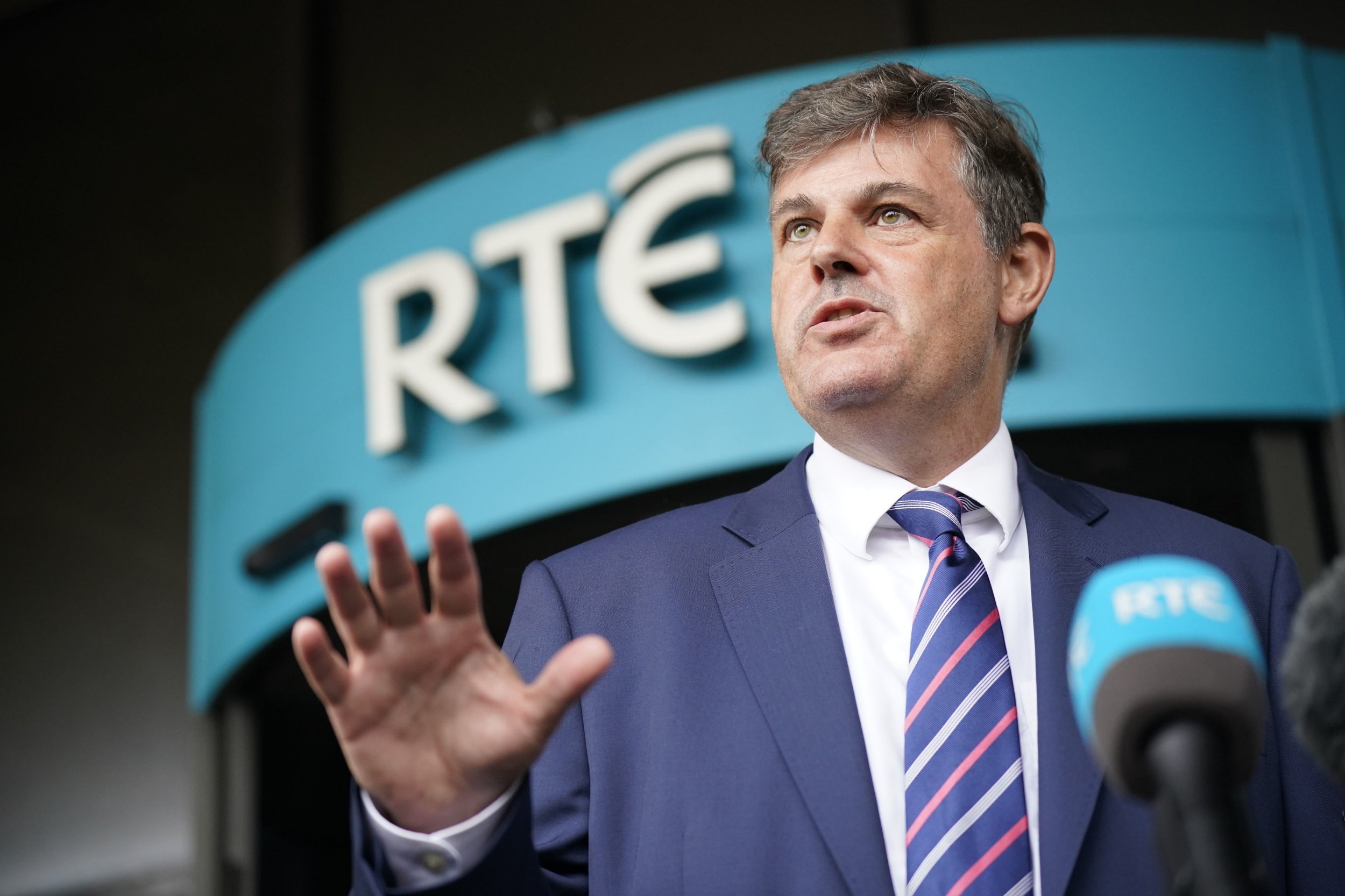 He also noted that 'a line between our recent past and present' must be drawn when referring to the negotiations with the talkshow host.
The director general explained: 'As I set about a programme of recovery from this crisis, it is imperative that all parties are aligned in one key respect: the mis-statement of fees should never have happened; and the correct restatement of those fees is accepted by all.
'I have been clear since I took up the role of director-general of RTE that I am absolutely committed to restoring trust in this organisation following a shameful period in our history.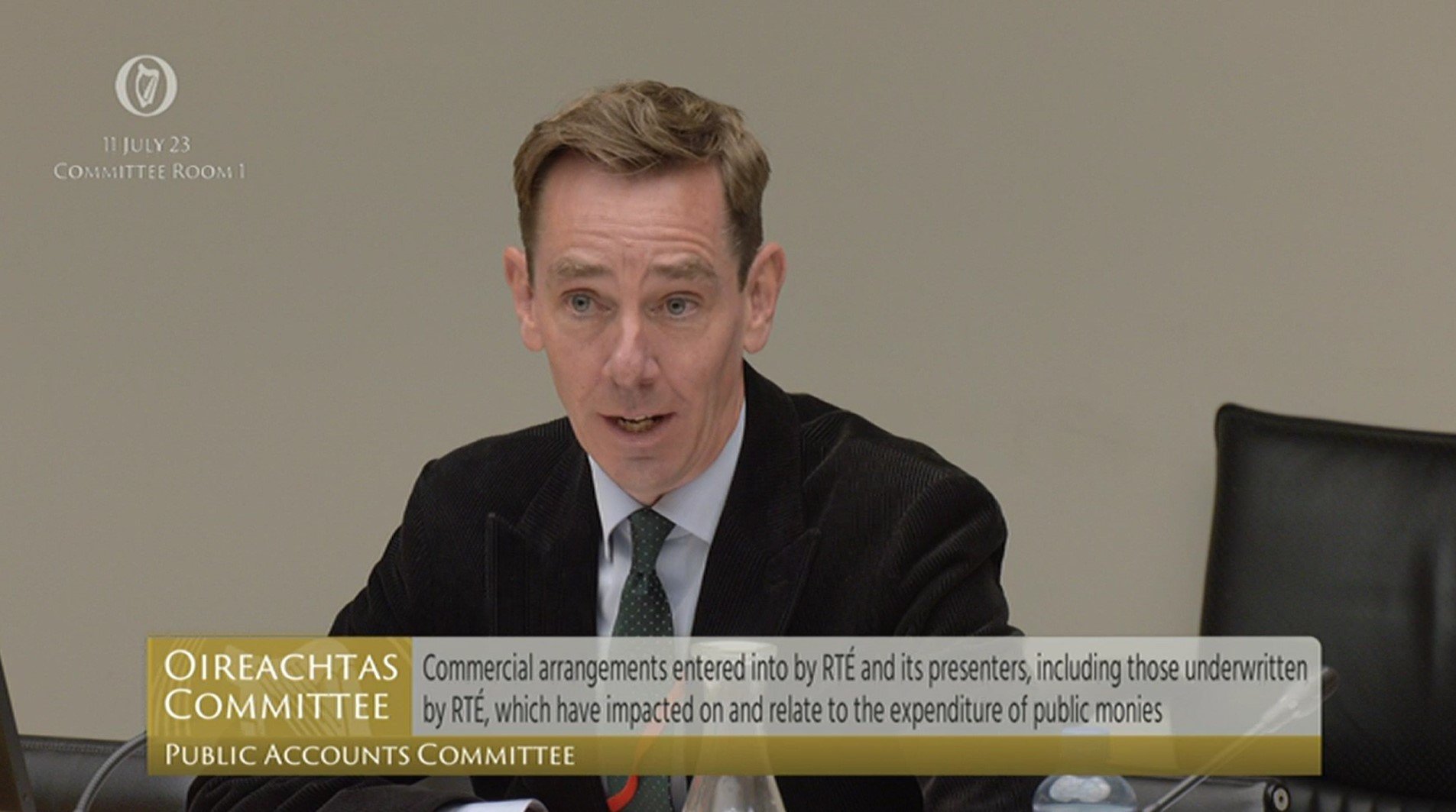 'To achieve this, and fully draw a line between our recent past and present, we must acknowledge and accept the issues that have arisen.
'Who knows what the future holds, but for now I am concluding the negotiation with Ryan, and focusing on delivering a range of important changes to the operation and culture of this organisation as part of the essential work to restore trust in RTE.'
Ireland's public service broadcaster has been the subject of controversy since announcing it had understated the presenter's earnings by 345,000 euro (£295,000) from the years 2017 to 2022.
The crisis at the broadcaster has since widened beyond Ryan's pay to RTE's internal financial, accounting and governance practices and its expenditure on corporate hospitality for advertising clients.
A report by Grant Thornton this week said it was 'very plausible' that fees paid by RTE to its star presenter were under-declared by 120,000 euro from 2017-2019 to keep the payments under the 500,000 euro mark.
Metro.co.uk contacted Ryan's reps for comment.
This is a breaking news story, more to follow soon… Check back shortly for further updates.
, video or pictures get in touch with the entertainment team by emailing us [email protected], calling 020 3615 2145 or by visiting our page – we'd love to hear from you.
For more stories like this, check our page.
Follow Metro.co.uk Entertainment on and for the latest celeb and entertainment updates. You can now also get Metro.co.uk articles sent straight to your device. Sign up for our daily push alerts .
RTE director general suspended amid furore over Ryan Tubridy salary
Ireland's pubs screen Ryan Tubridy's bombshell address over RTE controversy as he claims he's been 'cancelled'