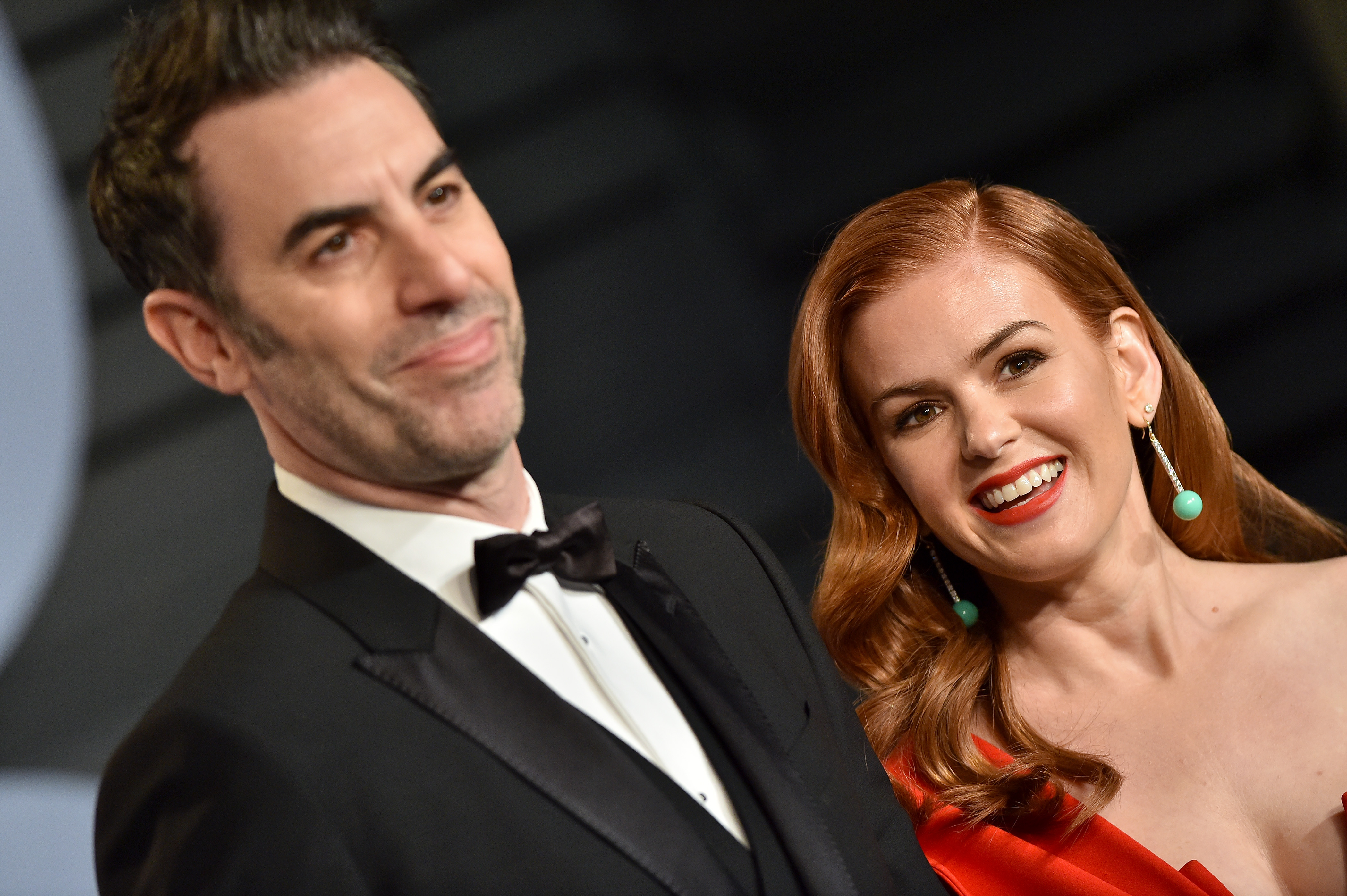 Sacha Baron Cohen and looked majorly loved-up as they relaxed on a sun-drenched holiday to .
Borat star Sacha, 51, and actress Isla, 47, took the ultimate break away as they explored the balmy Greek island of Antiparos.
And love was certainly in the air as puckered up for the camera, sharing a sweet kissing photo to alongside snaps of white sand beaches and sunsets.
Isla took to Instagram this week where she posed for photos on a rooftop with the sun setting behind her, of a marina lit up at night, of narrow cobbled streets and traditional Greek restaurants.
But one snap stood out among the rest, as she and Sacha shared a romantic kiss on the beach, taking a selfie of the sweet moment and posting it with the caption: 'GREECE… You definitely don't sock!'
The loving photo led to an outpouring of love from Isla's friends and followers, with Friends star Courteney Cox writing: 'Love that eyes closed kiss with SBC!'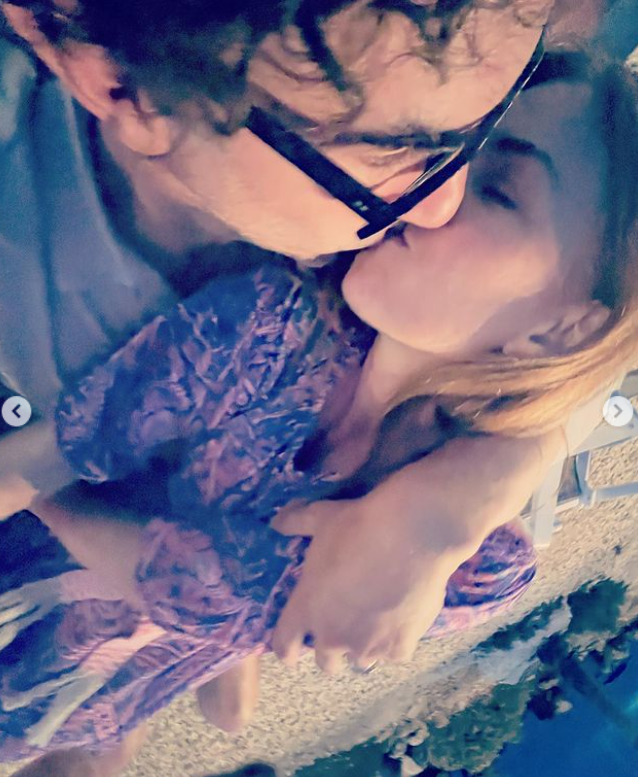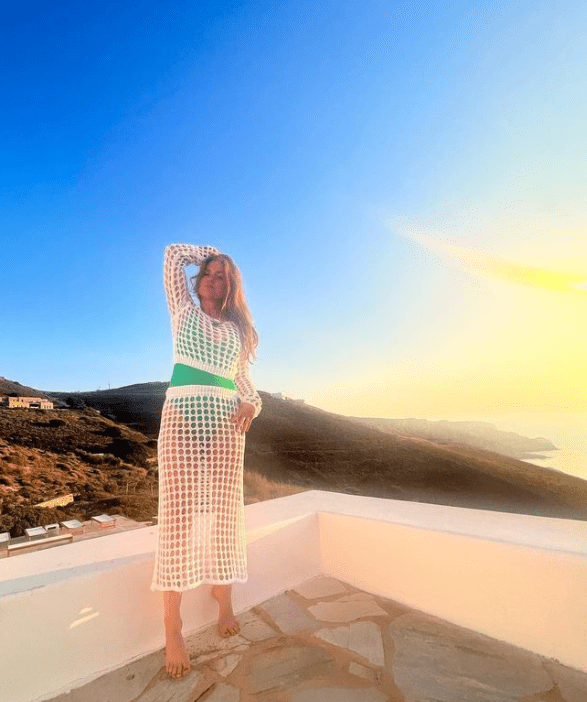 Another wrote that the 'second pic is goals,' while yet another said: 'Awww I love the love!'
Sacha previously showered his wife with love on her birthday last year, posting snaps of the pair to Instagram and describing her as a 'brilliant woman.'
He even made a brilliant Borat throwback joke as he added: '
Wanting to celebrate a red-haired, Scottish, Arabic, Aussie, Jewish brilliant woman who is, it appears, my wife.'
(And yes, we all read that in his voice.)
He added: 'Or as Borat would say – "Jageshemash". Happy Birthday to you Isla.'
Isla and Sacha have been together for over 20 years since meeting at a party in 2001.
They tied the knot almost a decade later with a glamorous ceremony in Paris, and it's clear from the latest loved-up photo that their love is just as strong.
The couple share three kids together: Olive, 15, Elula, 12, and eight-year-old son Montgomery.
While Isla regularly updates fans on her life on social media, they keep their children firmly out of the spotlight.