Sam Heughan has opened up about his love life, revealing that he's 'still looking' for the one.
The 43-year-old shot to superstardom in Outlander, and is next set to appear on our screens in Love Again, .
Spilling the beans about his own dating efforts while promoting the rom-com, he told that he's a 'romantic at heart'.
When asked about the wildest thing he has done to find love, he continued: 'I've done all of the gift-giving and turning up when least expected, but, so far, I'm still looking.'
He also claimed that his beloved fans have gone above and beyond to get his attention, from marriage proposals to requesting to sign 'body parts'.
'Our fans have been so supportive for 10 years now,' he added. 'It's always nice to meet people. They're great.'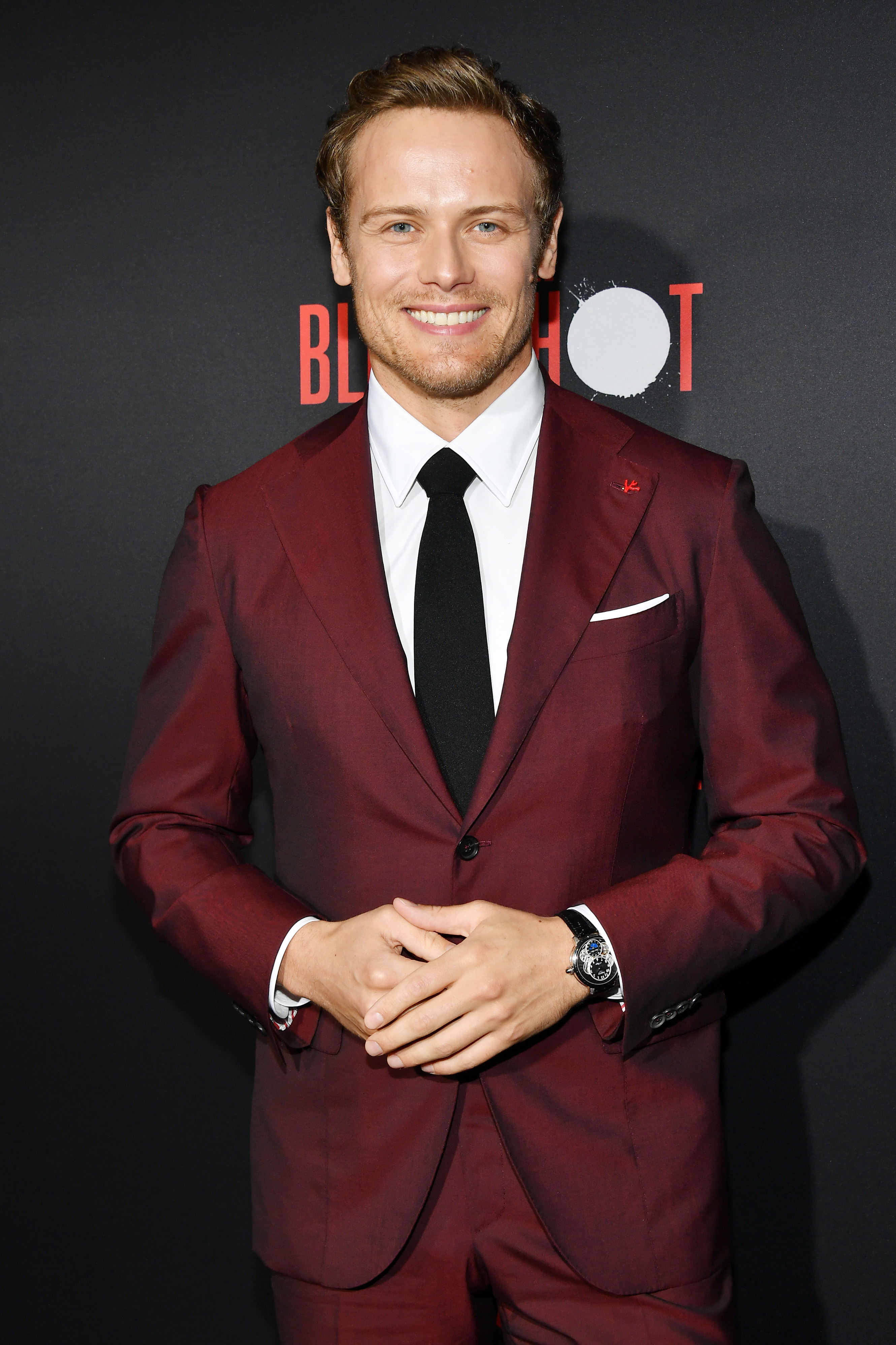 Despite commanding a fiercely loyal fan base, Sam has managed to keep his private life firmly behind closed doors.
Us Weekly reports that he was seen kissing model Monika Clarke last March, sending everyone into a spin – but little else has been mentioned publicly since then.
The Hollywood star currently has a lot on his workload, thanks to his new film, Love Again, which is in cinemas now.
In the flick he plays a journalist who gets a new number for work, which has been reassigned from a man who died two years before.
He ends up accidentally falling for the woman who was engaged to the previous owner, when she unwittingly texts his phone.
Side note: Why haven't we had more real-life stories like this?
Stuck on how to win her heart, he enlists Celine's help – because if anyone has a way with words from the heart, it is Celine Dion.
The official synopsis reads: 'What if a random text message led to the love of your life? In this romantic comedy, dealing with the loss of her fiancé, Mira Ray sends a series of romantic texts to his old cell phone number…not realizing the number was reassigned to Rob Burns' new work phone.
'A journalist, Rob is captivated by the honesty in the beautifully confessional texts. When he's assigned to write a profile of megastar Celine Dion (playing herself in her first film role), he enlists her help in figuring out how to meet Mira in person…and win her heart.'