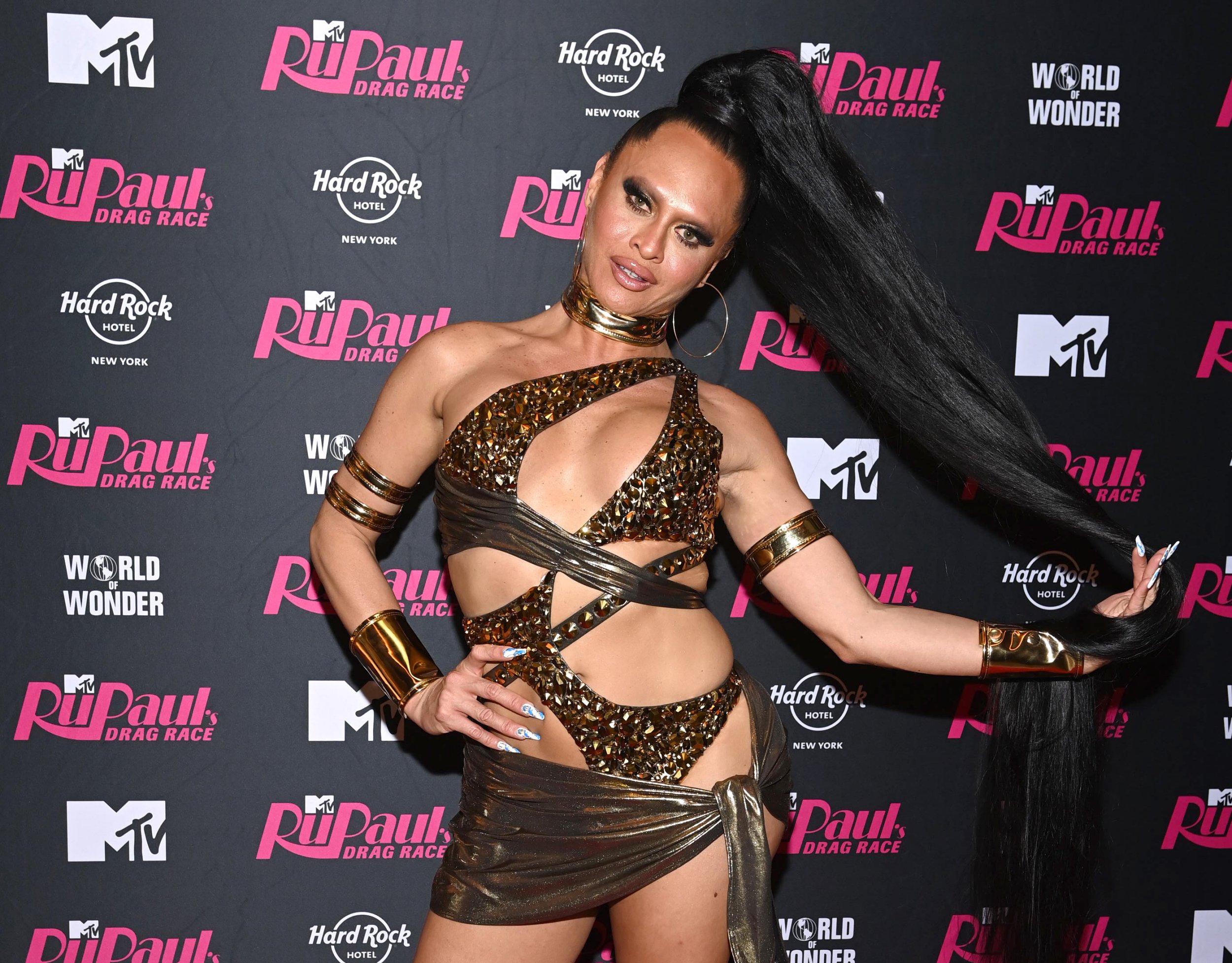 Sasha Colby has confirmed her astonishing final lip-sync was a stern warning to transphobes during the Drag Race season 15 finale.
Every drag queens favourite drag queen was , baby, on Saturday after one of the most electric lip-sync battles of all time with fellow assasin 'you better walk that f**king duck' Anetra.
Sasha began the routine modestly covered in a ginormous fake-fur robe in the shape of a giant swirl, before unveiling a deep purple gown would die for.
For Sasha though, that was far too modest, obviously.
Seconds later, Sasha literally pulled her dress apart into two, showing off her outrageous body even JLo would be jealous of, writhing around the stage in a purple bejewelled bikini.
If you're yet to witness the excellence in all it's glory – voila:
Sasha has since revealed that she wasn't just stripping down to her birthday suit to bring all the boys to the yard but there was a pointed message to the transphobes in there too.
'It was a specific choice to be n**ed.n**ed in these times,' she told , referencing the increasingly dangerous discourse around trans people and vile protests against drag queens.
'I wanted [legislators] to see what they're trying to eradicate. Because they're probably eradicating it because they're attracted to it.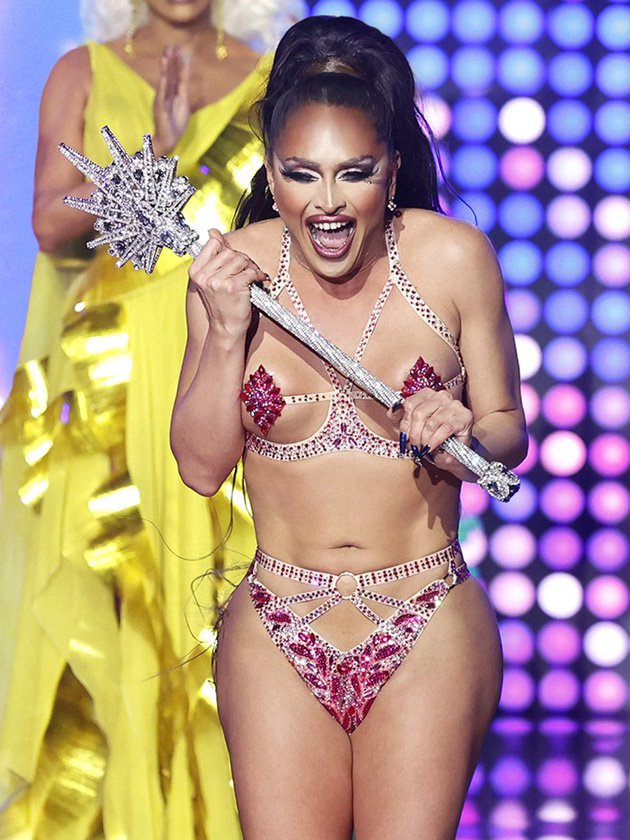 Was the right queen crowned a winner, baby? Have your say in the comments below
Comment Now
'The only way you can feel upset with something is if it evokes a strong feeling in you. Usually that feeling is lust hidden under hate. That's what they're uncomfortable with.'
, while many more including Texas, Florida and Kentucky are forcefully chipping away at gender-affirming health care for trans people.
'With this and everything happening, for me to represent and such a huge conglomerate like MTV and be exactly what [conservatives] want to eradicate is so powerful,' Sasha continued.
'I understand the eyes on me, which is why I wanted to be n**ed.n**ed. I wanted to … this has been bigger than me at this point, in this political climate.
'I told myself, while doing the finale, that this wasn't trying to win, this was me showing these people that want to silence us and put us down and – for lack of better words – say 'f**k you' to all of them.'
Drag Race season 15 is available to stream on World of Wonder now.