has called out Marie-Lou Nurk ahead of the release of season seven on .
The on November 3, with even more drama hitting the Oppenheim Group.
Ahead of the premiere, a new teaser clip was shared, showing the moment the real estate agent had a bizarre showdown , over a very awkward drink.
In case you somehow forgot, Chrishell and Jason briefly dated before calling time on their relationship at the end of 2021 and have both since moved on, .
In the footage, obtained by, Marie-Lou claimed her beau's former ex hadn't been that friendly to her as she came into the group, while also suggesting that the singer was the only one to make conversation.
'It is not my job to ask you questions. I'm sorry, it's not,' the 42-year-old fumed, as she replied: 'But it would be nice, because I'm Jason's girlfriend, that we could get along.'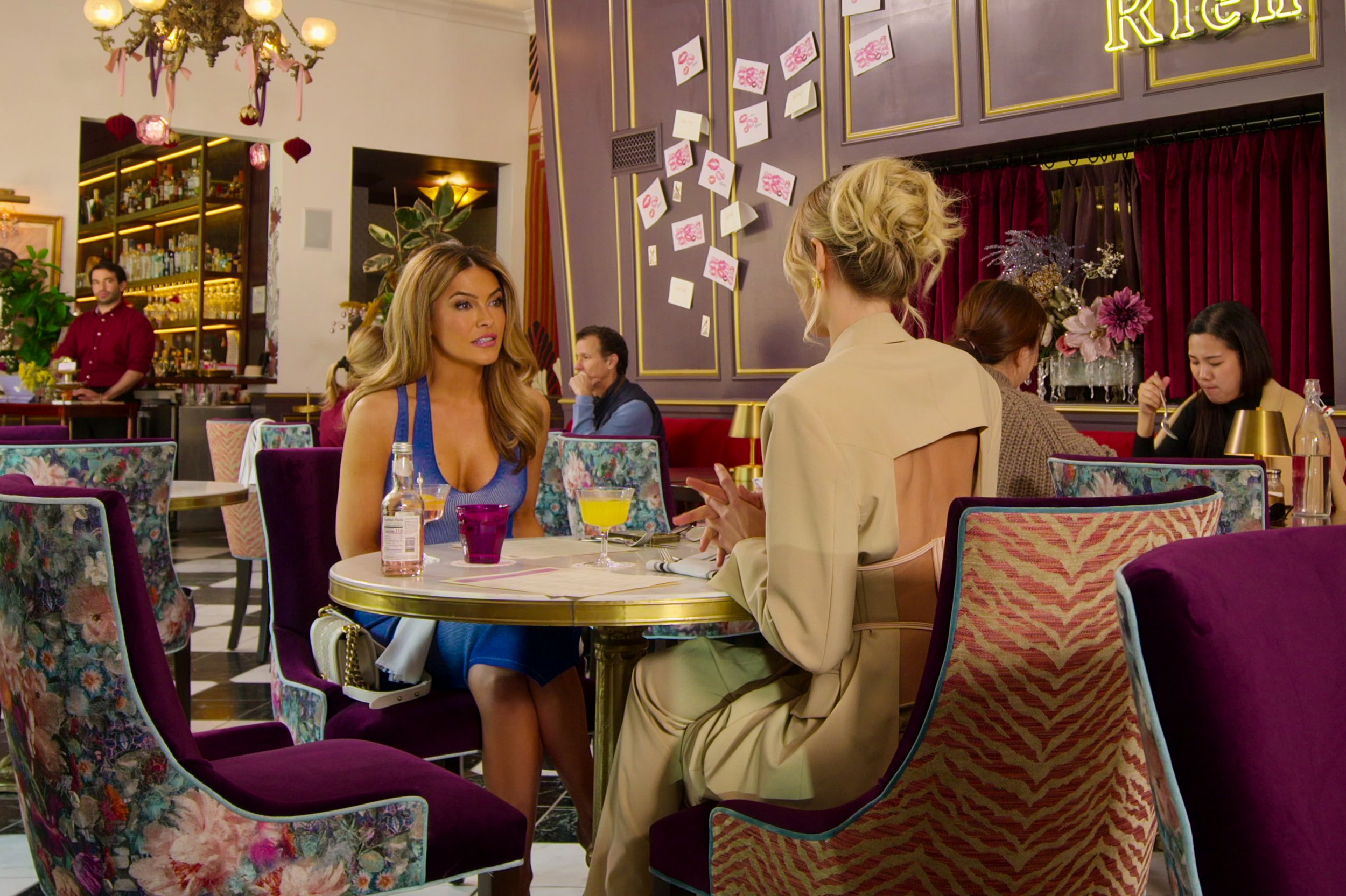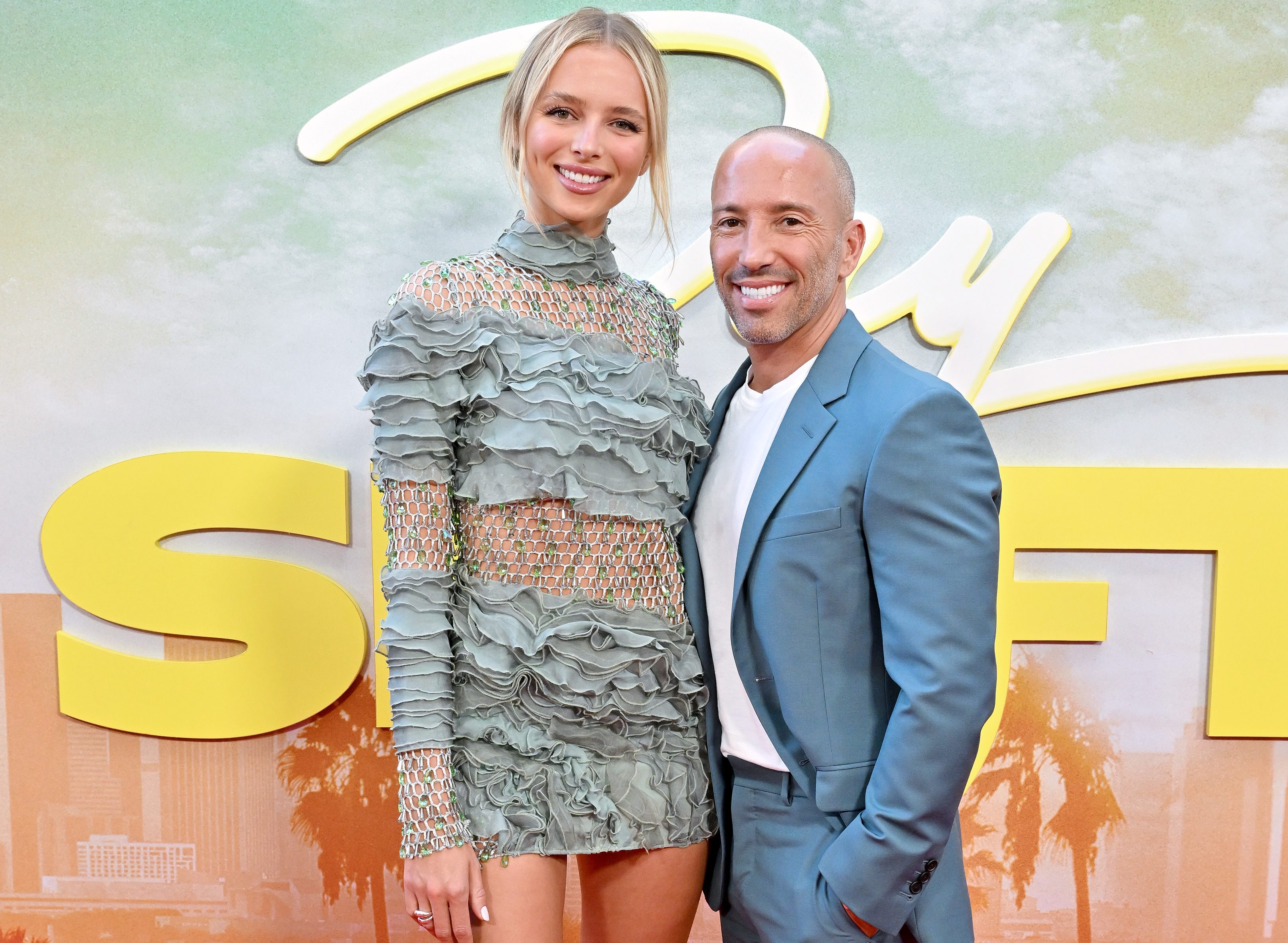 Things became more tense when the model used the incorrect pronouns while referring to G – who uses they/them – as 'she'.
'My partner is non-binary, they use they/them pronouns. This is a simple thing,' Chrishell explained, to which her castmate quickly apologized.
'This is the depth of our relationship where – the most important person in my life – you don't know their pronouns. Which is totally fine, but my point is that you also don't know me.
'I'm not going to be your friend. I don't have anything in common with you.
'I feel like I'm losing brain cells on this conversation.'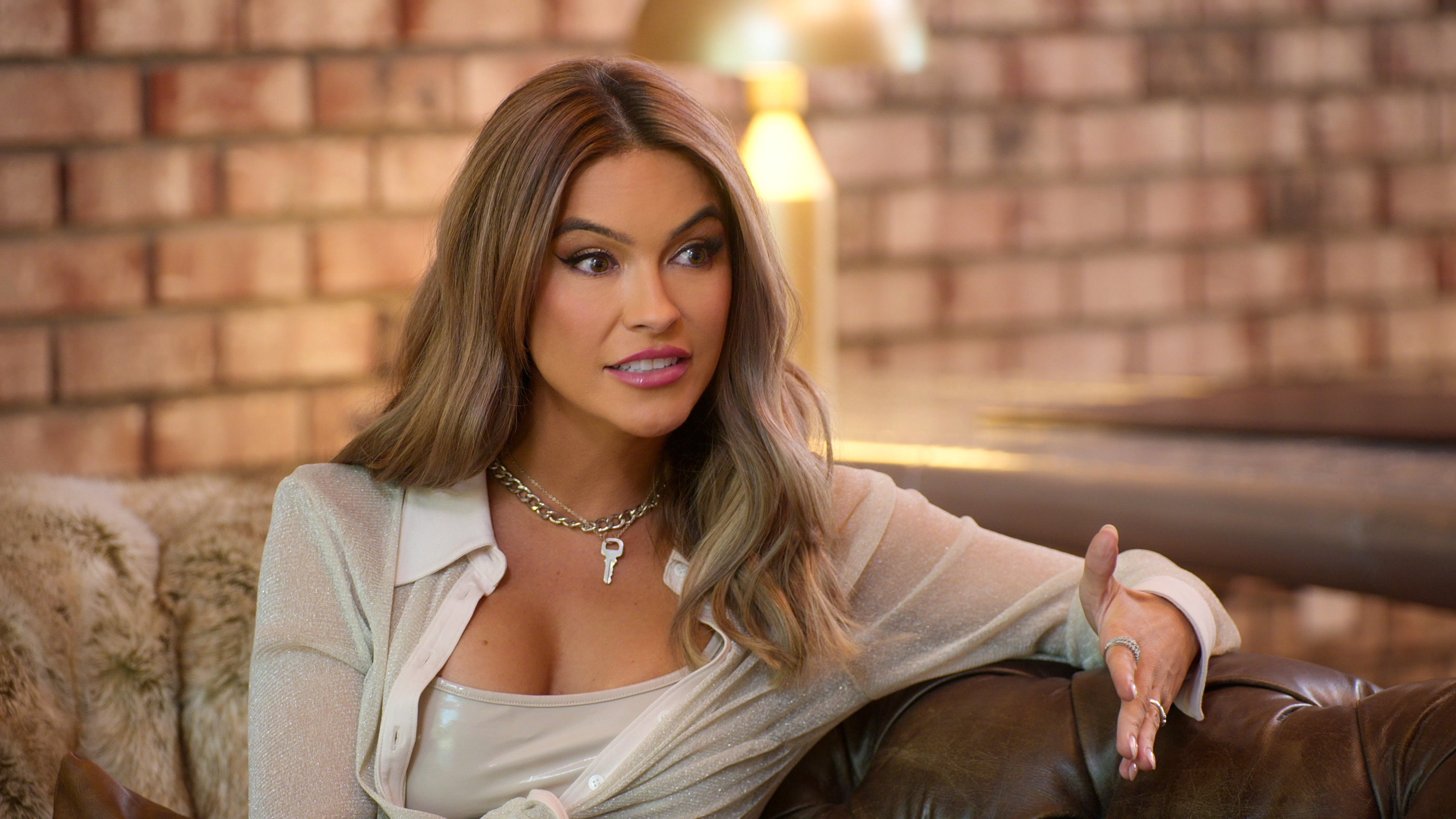 However, after the clip was released, Chrishell begged viewers to wait until the full episodes premiered instead of making a judgement just based on the snippet.
Taking to her Instagram story, she fumed: 'A piece of our interaction was released today. And all I can say is please judge this conversation after you see the WHOLE interaction. I entered this lunch trying to make nice. And of course none of that was released bc this is more eyebrow raising.
'But after tons of her contradictions, and clearly not there to make nice… You will see soon. Would love to see your reactions AFTER you see the whole thing.
'If you say I am mean to you, apparently you get a storyline on Selling Sunset. THREE people did it this season and you guys be the judge. Funny that I never once had an issue with any of these people when cameras weren't around.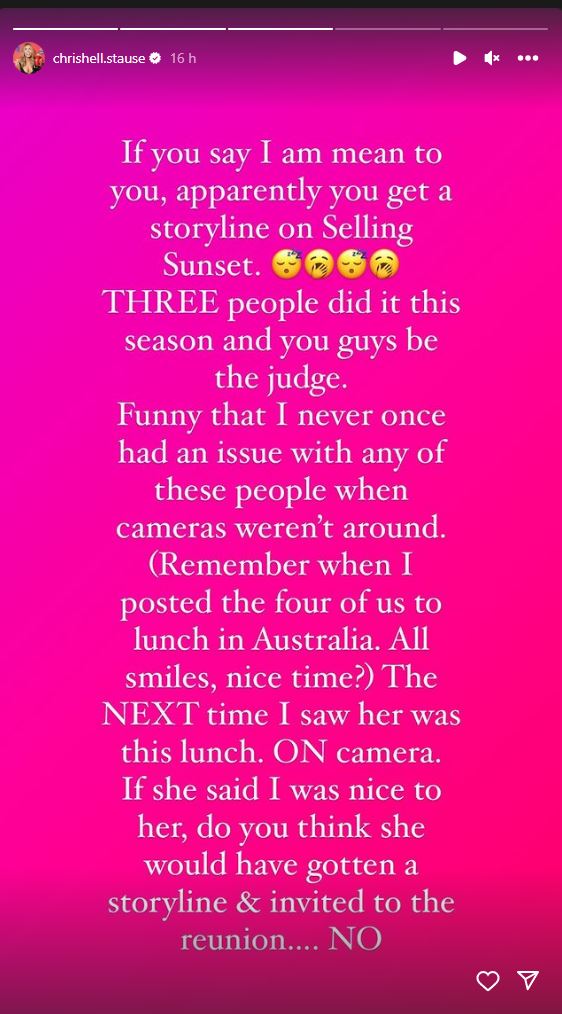 '(Remember when I posted the four of us to lunch in Australia. All smiles, nice time?) The NEXT time I saw her was this lunch. ON camera. If she said I was nice to her, do you think she would have gotten a storyline and invited to the reunion… NO.'
Slamming the comments that she had received regarding her relationship with G, Chrishell added: 'Also to the haters in the comments where this was posted, if you don't have a partner that would correct pronouns, or correct what you preferred to be called etc. when they know it's going out to 190 countries…. Please raise your standards!
'There is only ONE thing I don't play with and it's the person that has changed my life for the better. If that makes me less palatable to some – luckily we aren't married to each other then.'
Chrishell previously dated Jason for a few months before they called time on their relationship at the end of 2021, but vowed to remain friendly.

Will you be watching Selling Sunset season 7?Comment Now
However, in the official trailer for Selling Sunset, she conceded that this wasn't as easy as she thought it might be, and told Mary Fitzgerald of her struggle to establish a new bond with her boss.
'I'm really trying to figure out this balance of work and social settings,' she admitted, as her pal added: 'You know how Jason is. If he loves somebody, he loves them forever.'
All eyes will be on Chrishell and co when season seven drops this week…
Selling Sunset season 7 premieres on Netflix on November 3.