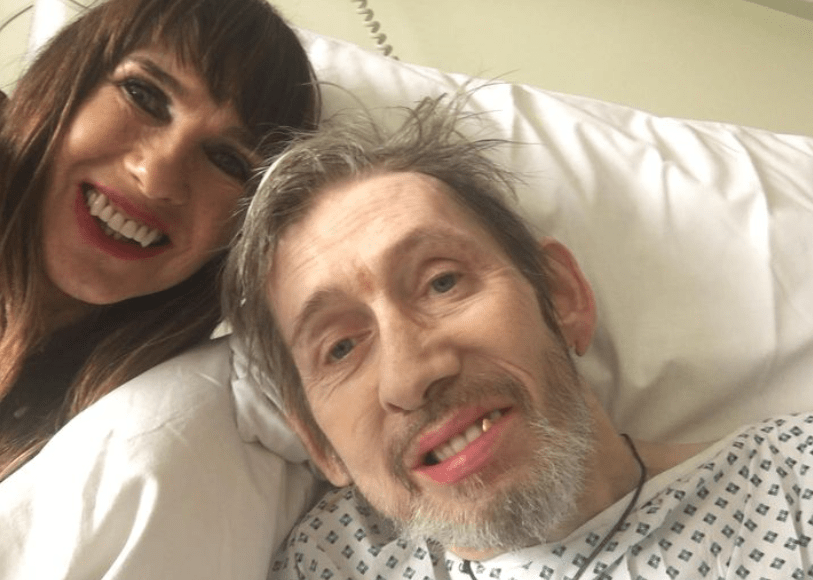 's health issues left his wife Victoria Mary Clarke fearing for his life after he was admitted to intensive care.
The Pogues legend, 65, has suffered a series of health issues in recent months, including being hospitalised over Christmas and New Year last year with
Shane was thenin June of this year, and while the cause is unknown it's understood he was admitted to intensive care for treatment.
Victoria has now shared an update thanking fans for their support and admitting it had been a 'scary' time.
Taking to Instagram where she shared a smiling snap of her with Shane in a hospital bed, she said there had been 'some pretty scary health challenges in our family recently' as she feared Shane was 'in danger of dying'.
'The natural reaction for most of us when we are in a scary situation and a loved one is in danger of dying is to totally freak out and imagine the worst and it can be hard to stay positive and stay calm and strong and not collapse in a blubbering heap,' she wrote.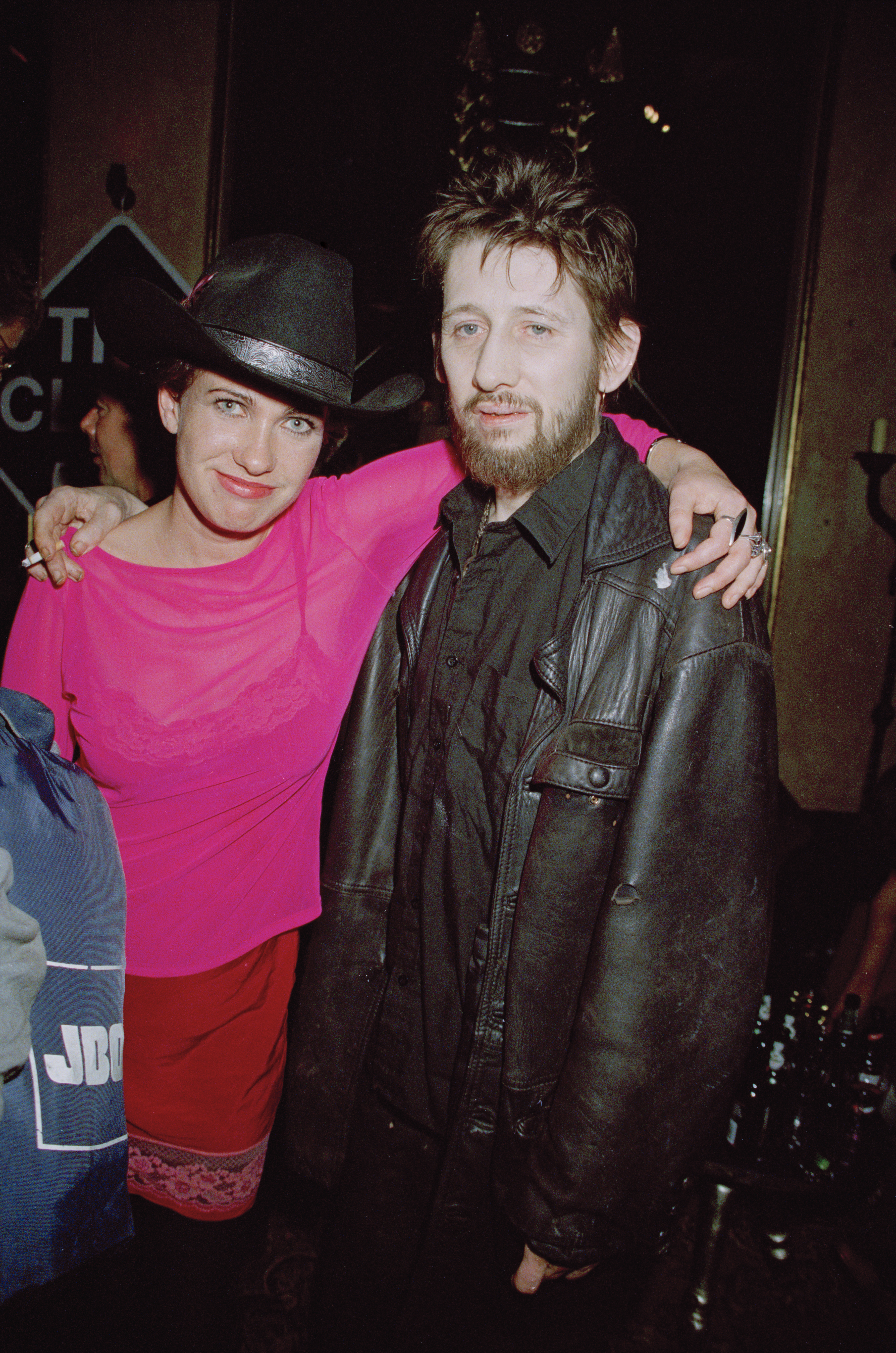 'But I have noticed that if you allow yourself to cry and to feel all of the fear and even to collapse and you don't judge yourself for your feelings and you have compassion for yourself and everyone else around you even in the really dark moments it's like that is the real meaning of going with the flow.'
She said she had to 'trust' that things would 'somehow work out' but did not 'pretend that you are not afraid'.
'It means that you can trust yourself to be anything you need to be and feel anything that you feel and if you stay connected to your heart without telling yourself that you are doing it wrong you can find that your heart responds by being far more full of love and courage and appreciation and compassion than you thought possible.
'And when you feel love in your heart you stay focused in the present instead of worrying about the future. And you literally take heart from the love that you feel for your special person and also for all of the doctors and nurses and staff and your family and friends and everyone around you.'
She admitted it was not a 'challenge that we want to invite into our lives' but 'you can be surprised by what comes out of it when you stay open to the possibilities! '
Victoria went on to offer her 'love and gratitude' to everyone who had sent prayers and support to her and Shane in recent weeks.
Encephalitis is a life-threatening condition that causes the brain to swell and has the potential to cause loss of movement and difficulty with speech, with Shane being hospitalised for urgent treatment at the end of last year.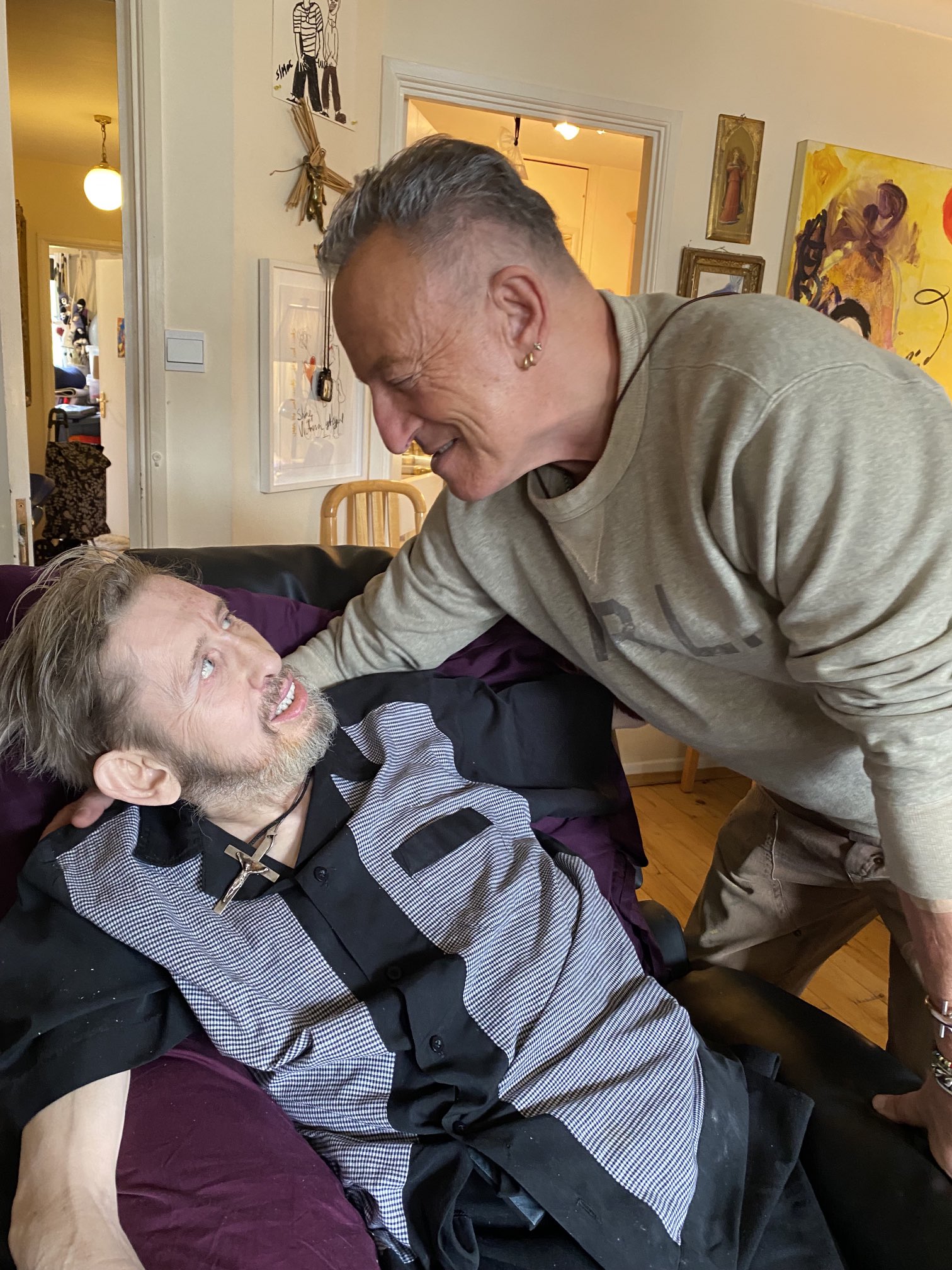 Fans are regularly kept in the loop on Shane's health issues and life in general, as Victoria shared earlier this year that he had received a very special visit from non-other than Bruce Springsteen.
Victoria captured the precious moment on camera, with Shane looking up at The Boss in awe.
She tweeted: 'What an amazing honour and a beautiful experience to get a visit from The Boss!!! Such a truly wonderful man and a total genius!'
Shane's recovery comes after he lost his close friend Sinéad O'Connor, who was found dead at her home in London on Wednesday this week.
As the news broke, Victoria shared a sweet tribute to the Nothing Compares 2 U singer, saying she was 'a healing presence in the world and I am very grateful that me and @shanemacgowanofficial got to have shared so much fun and joy with her and to have been so loved by her.'