Sharon Osbourne has paid an emotional tribute to husband Ozzy Osbourne following the news that he is retiring from touring. 
The former Black Sabbath rocker has announced that he in the UK and Europe this year as he continues to battle health issues. 
In a statement on Wednesday, Ozzy, 74, explained that he is 'still physically weak' after suffering damage to his spine and undergoing three operations.
His wife Sharon, 70, was among those supporting him after the devastating news, and posted a photo of her looking tearful while watching Ozzy perform at a recent NFL football game.
The former X Factor judge is seen holding her hand to her mouth as if to blow a kiss while looking up at the stage.
'Pretty obvious who I'm watching. Still awestruck @ozzyosbourne 😍,' she captioned the photo.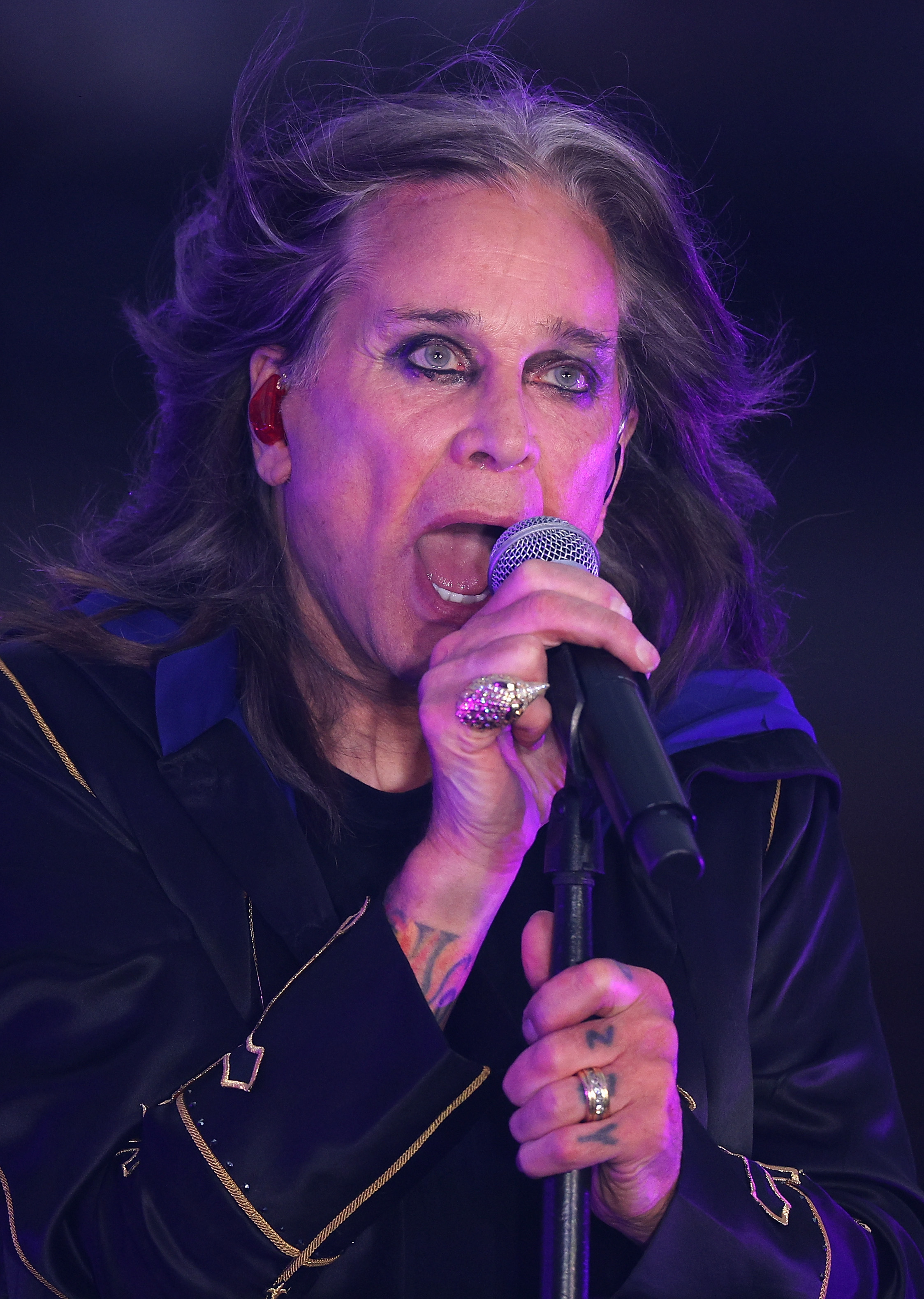 The photo was taken as Ozzy returned to the stage on September 8 to perform during the NFL halftime show at the season opener game between the Los Angeles Rams and Buffalo Bills in California.
In his lengthy statement, Ozzy explained it was 'one of the hardest things I've ever had to share with my loyal fans'.
He wrote: 'As you may all know, four years ago, this month, I had a major accident, where I damaged my spine.
'My one and only purpose during this time has been to get back on stage. My singing voice is fine. However, after three operations, stem cell treatments, endless physical therapy sessions, and most recently groundbreaking Cybernics (HAL) Treatment, my body is still physically weak.'
The singer added: 'In all good conscience, I have now come to the realization that I'm not physically capable of doing my upcoming European/UK tour dates, as I know I couldn't deal with the travel required.'
Ozzy was diagnosed with Parkinson's in 2019 and had a fall that year, while also suffering injuries stemming from an accident in 2017. 
Parkinson's disease is a condition in which parts of the brain become progressively damaged over many years, according to the NHS website.
In December, the British rocker revealed he was six months after the spinal surgery, but was undergoing physiotherapy.