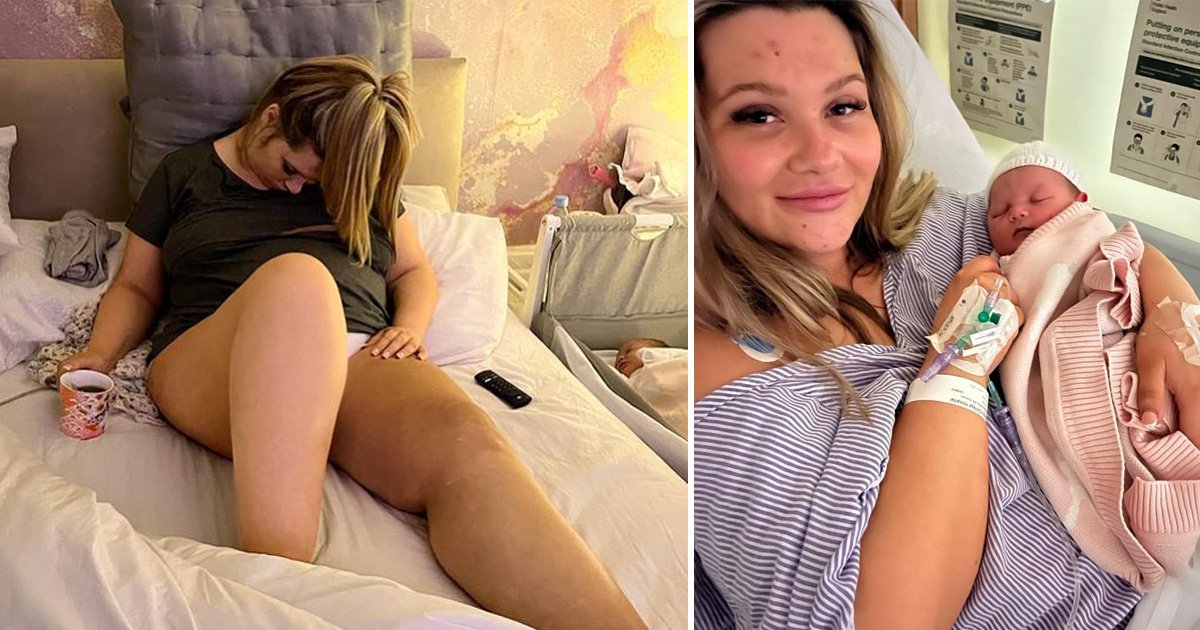 has kept her followers up to date with her journey as a new mum as she shared her emotional response to having her placenta delivered to her house.
The  star announced on Thursday that  to a gorgeous baby girl.
Taking to Instagram, the 28-year-old reality star  and was born on Tuesday at 8:10pm, weighing 8lb 8oz.
Updating her followers on Wednesday morning, just over a week into being a mum, Shaughna was delighted to receive her placenta back after its encapsulation process.
'Look what's arrived,' she shared on her Instagram Stories, with a picture of the box from Placenta Plus.
'Actually feel quite emotional having this delivered!' she added.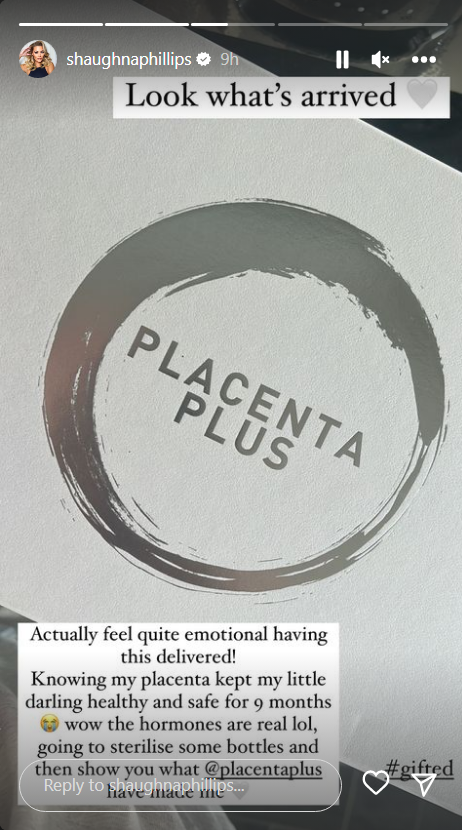 'Knowing my placenta kept my little darling healthy and safe for nine months. Wow the hormones are real lol, going to sterilise some bottles and then show you what @placentaplus have made me.'
Placenta Plus claim to be the UK's only laboratory-based company that encapsulates placentas, collecting them a matter of hours after birth, turning them into a variety of vitamin pills and gummies, as well as various cosmetic products.
According to their website, celebrity mums including Rochelle Humes, Coleen Rooney, Amy Childs and Coronation Street star Brooke Vincent are all satisfied customers.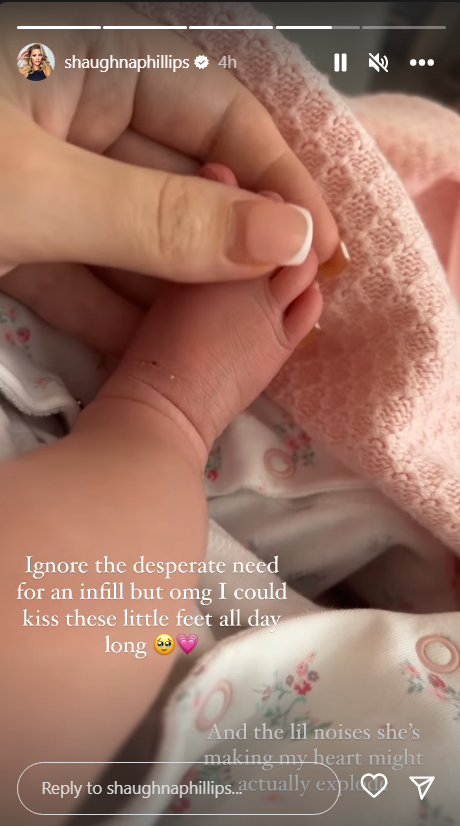 She later cooed over Lucia's toes, sharing a picture of her holding the little tot's foot as she commented: 'Ignore the desperate need for an infill but omg I could kiss these little feet all day long.
'And the lil noises she's making my heart might actually explode [sic].'
However, Shaughna was also very keen totoo, as she posted a picture of herself from last week, slumped over asleep as she sat up in bed in a T-shirt and maternity nappy while holding a mug.
Little Lucia could be glimpsed asleep in the cot next to her.
'Thought I'd bless your timeline with some reality 🙈,' she joked.
Would you have your placenta turned into pills?
Comment Now
'Breast feeding top, maternity nappy, peppermint tea to help the trapped wind in my shoulder (that pain is worse than any contraction I had btw), legs swollen from surgery and tired beyond belief!' she wrote, sharing all the details.
The new mum continued: 'Can we also appreciate how I was able to fall asleep while keeping my cup upright?! Talent 💪🏼'

'I don't know if I'll ever feel like I'm not winging it? But thank god for my village ❤️,' Shaughna also admitted.
'Go on mama – super proud of you & you brought such a perfect little lady into this world 🥰👏👏!!!' cheered on Paige Turley in the comments.
Anna Williamson chimed in: 'You're doing brilliantly my love!!!! Totally been there and can 💯 relate. Don't worry if it's hard to enjoy this early bit…I promise it gets easier ❤️❤️'