was left hiding behind his hands as a circus performer stunned the judges with a terrifying act.
Torralvo took to the stage to demonstrate balancing on chairs… that were stacked on bottles… on one hand.
The chairs kept piling up as Antony's assistants were called in to throw him up more and more, which he continued stacking before showing off his strength and balancing on just one hand.
The judges and audience in the Palladium were left gasping in horror, unable to look just in case it all came tumbling down.
As the act came to an end, several feet in the air, the judges were left cheering on their feet.
All four judges gave the performer a standing ovation, as he threw the chairs back down the tower, with his assistants – who he later revealed to be his family – catching them below.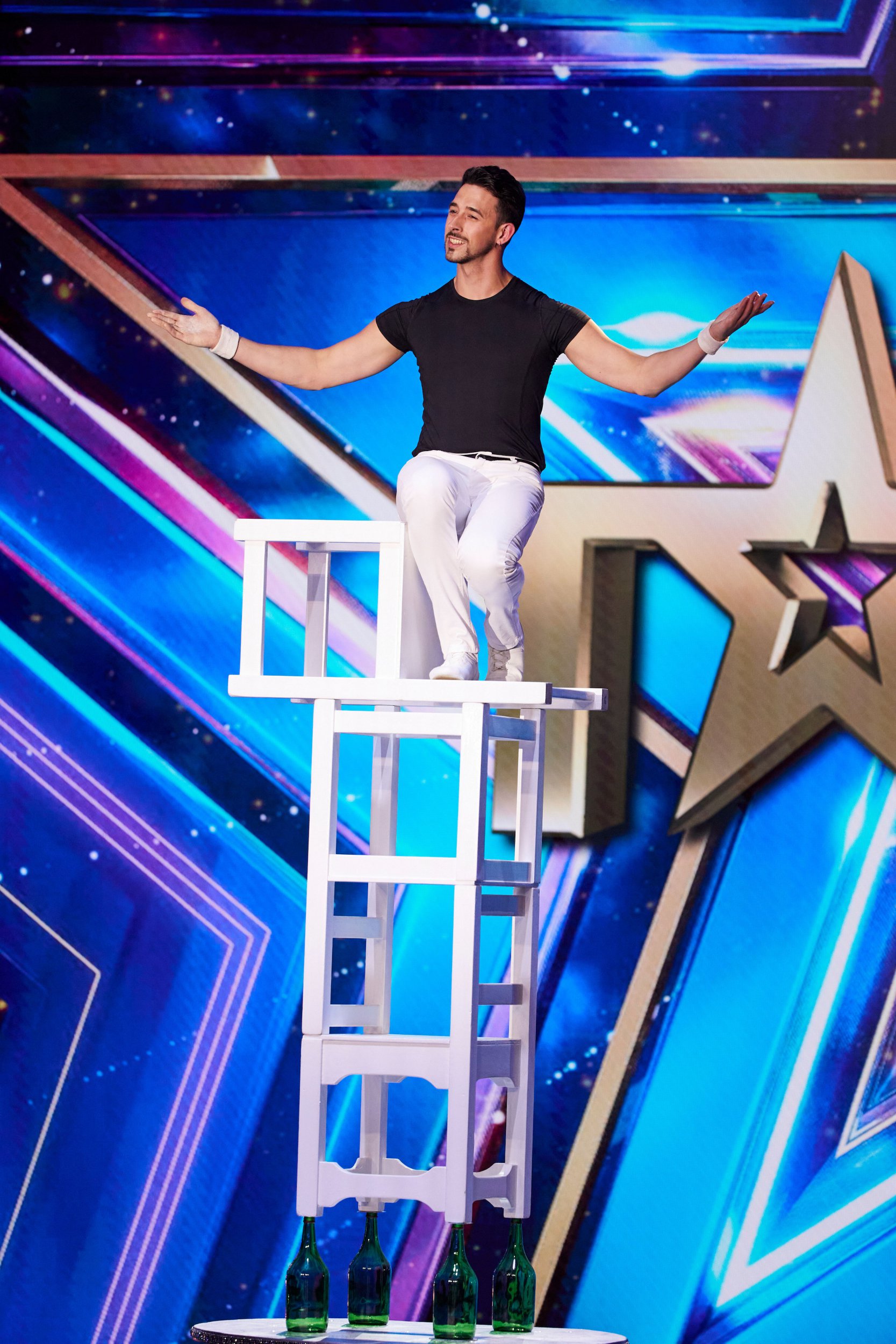 'Brilliant! It was unbelievably scary to watch,' Simon commented.
'I thought you were fantastic, you're crazy but I've never seen anything like it,' added.
branded the performance 'extraordinarily brave and courageous.'
Former judge rounded off the comments, saying: 'You're obviously an artist I can tell, because I could see there was choreography there.'
He added: 'You made it look easy, it's insane!'
'You risked your life, so yes,' Simon praised, as the auditionee went on to score four yes'.
What kind of act do you think will win Britain's Got Talent?
Comment Now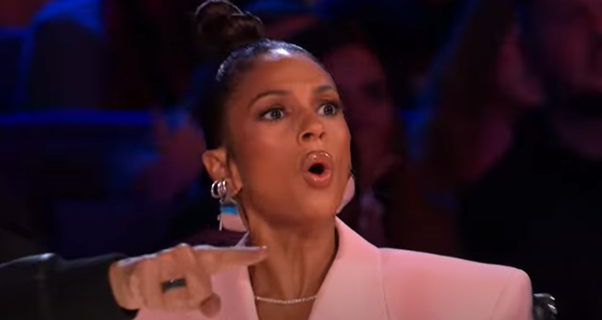 'That chair stacking man was a madness,' one viewer wrote, while another penned: 'How do people not have a fear of heights, made me feel sick watching him up there.'
Talking about how tense it was to watch the performance, one wrote: 'If King Charles watched this I think he'd have an aneurysm.'
Another penned: 'Do love a bit of danger. It's when it started wobbly I was like oh my god.'
Britain's Got Talent airs Saturdays at 8pm on ITV1.