Stephen Bear's sentencing will no longer be taking place this week as scheduled. 
The former star was and two counts of disclosing private sexual photographs or films, after he shared a video of himself having sex with ex-girlfriend Georgia Harrison to On***ans. 
Harrison, who waived her right to anonymity, said she did not know that they were being filmed and told Bear not to share footage when he showed it to her, but she said that he went on to share it on WhatsApp and online.
Bear had denied all charges but a jury found him guilty by unanimous verdicts in December.
The former reality star, 32, was due to be sentenced at Chelmsford Crown Court on January 31, but this has now been delayed to March 3 while he remains out on bail.
According , a mention hearing took place on Monday and featured Bear's defence barrister Gemma Rose making an application to adjourn the hearing so a psychiatric assessment can take place.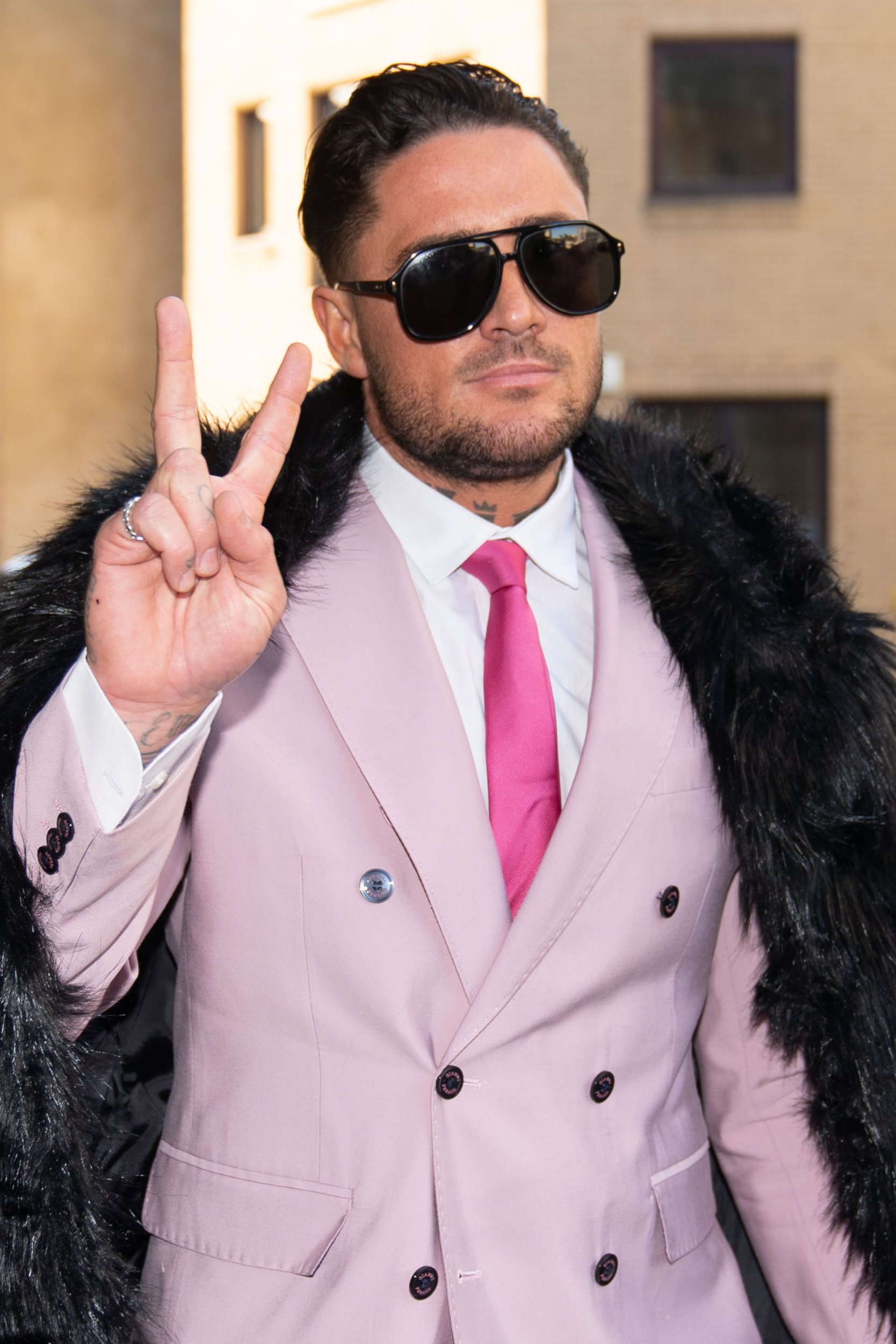 She reportedly told the court: 'The sentence should be adjourned for the wait to prepare this report. I realise the delay will cause stress and anxiety to all those involved in the proceedings, but it's in my submission the court have all the evidence available before it.
'The crown have cited Mr Bear's behaviour at trial and I believe a psychiatric report will provide some context.'
The jury deliberated for just over eight hours before finding Bear guilty in December.
After the guilty verdicts were returned, Bear said in court: 'My barrister said not to…
'In my opinion from the very beginning it was never a fair trial, what the press said against me.
'I was fighting a losing battle and it is what it is.'
Harrison detailed the impact the case had on her in a statement, and said that the 'last two years have been absolute hell and this verdict will allow me to start to put the pain I have suffered in the past and start embracing the future'.
'I hope me taking a stand gives other men and women who have fallen victim to revenge porn the courage to seek justice and most importantly show them that they have absolutely nothing to be ashamed of,' she said.
'I have felt ashamed, hurt, violated, even broken at times but today I stand here feeling empowered, grateful and a huge sense of unity with all of those who have reached out to support me throughout this ordeal.'
Since the trial ended, Jessica Smith, with the couple announcing the news in a TikTok video. 
Metro.co.uk has reached out to Bear's reps and Chelmsford Crown Court for comment.