There's nothing that fans love more than mysterious clues to delve into.
Luckily for them, the latest teaser released by the show seems to be packed full of them, ahead of .
In a post shared on X (formerly Twitter), the official account for the sci-fi series posted a short video showing rubble at the Starcourt Mall, where both Robin () and Steve () worked at Scoops Ahoy.
The sign for the nautical-themed ice cream parlour lay on floor amid the debris, as did the white board that Robin sardonically wrote in to signify the multiple times Steve demontrated that he 'sucked'.
'Excuse our mess…,' the message from the Stranger Things account read, as fans immediately began setting to work trying to decipher any hidden meanings.
Some instantly realised that the Scoops Ahoy sign was flashing lights in a pattern that looked like it could be Morse code.
What are you most looking forward to in Stranger Things season 5? Have your say below
Comment Now
'Does the light mean anything in Morse code?' one person asked, while another questioned: 'What if the lights flicking are Morse code #StrangerThings fandom wake up!'
One individual claimed to know what it meant in the dot-dash form of communication, as they wrote: 'The Morse code spells out RUN.'
While that may be the case… other Stranger Things fans deduced that the teaser might not even be about the fifth and final season after all.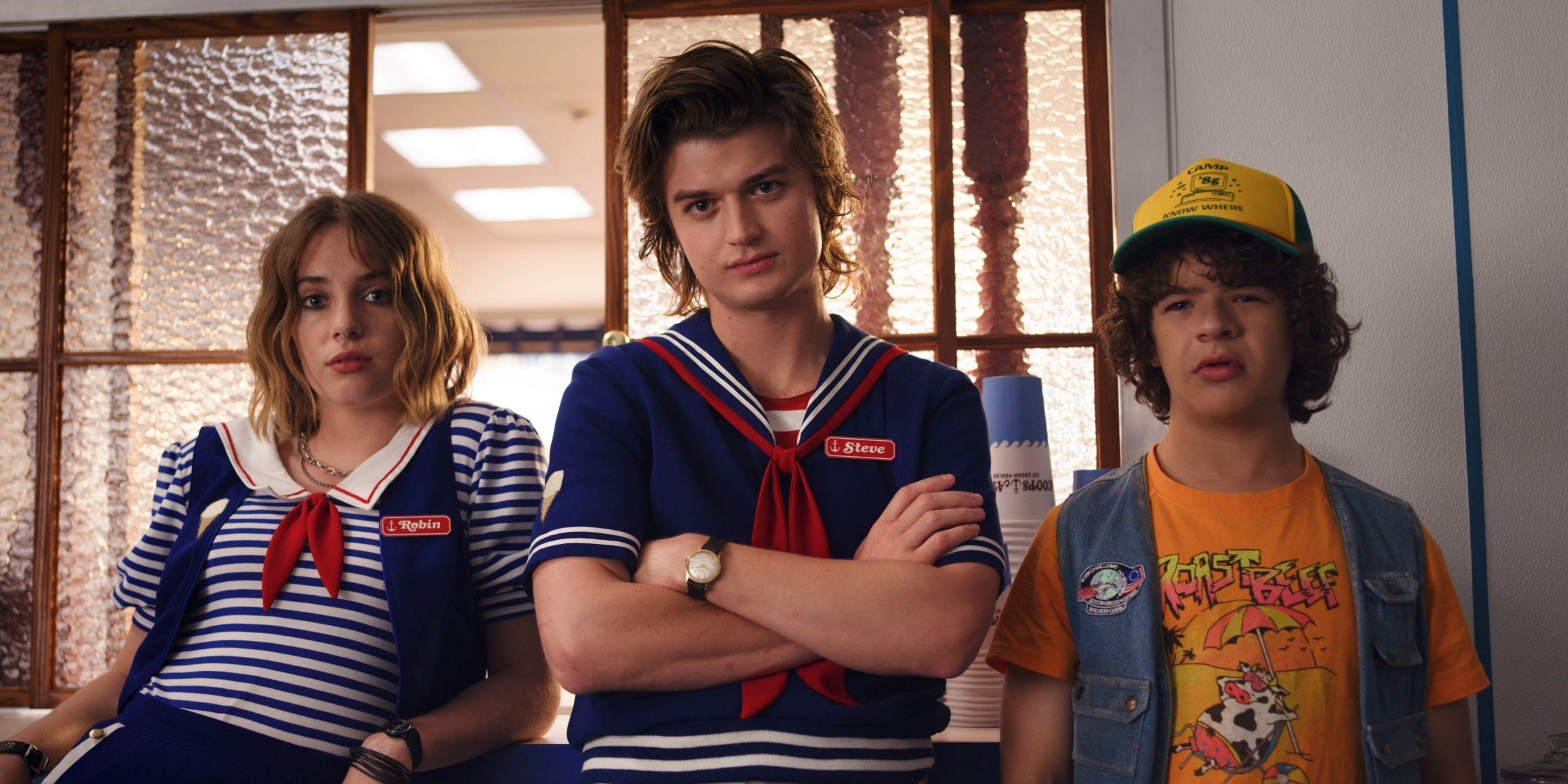 'Watch this be the announcement for the Walmart ice creams,' one person predicted.
Considering the writers' and actors' strike is still ongoing in the US, this prediction could be right on the money.
Just last month, it was announced that Scoops Ahoy-themed ice creams were set to launch at the American retailer – so that could be what this teaser is all about.
While we're still holding out hope that there could be season five clues hidden in the rubble, the account for Stranger Things appeared to suggest it was all about the frozen dessert.
In response to one fan who commented on the teaser by writing: 'I would love a Scoops Ahoy ice cream rn,' they wrote: 'Boy do I have good news for you.'
After another person said: 'You're making me crave ice cream ?,' they also added: 'My work here is done.'
Sure, we'd love a bucketful of ice cream right now… but we'd prefer a proper teaser for Stranger Things season five far more!
Stranger Things is available to watch on Netflix.