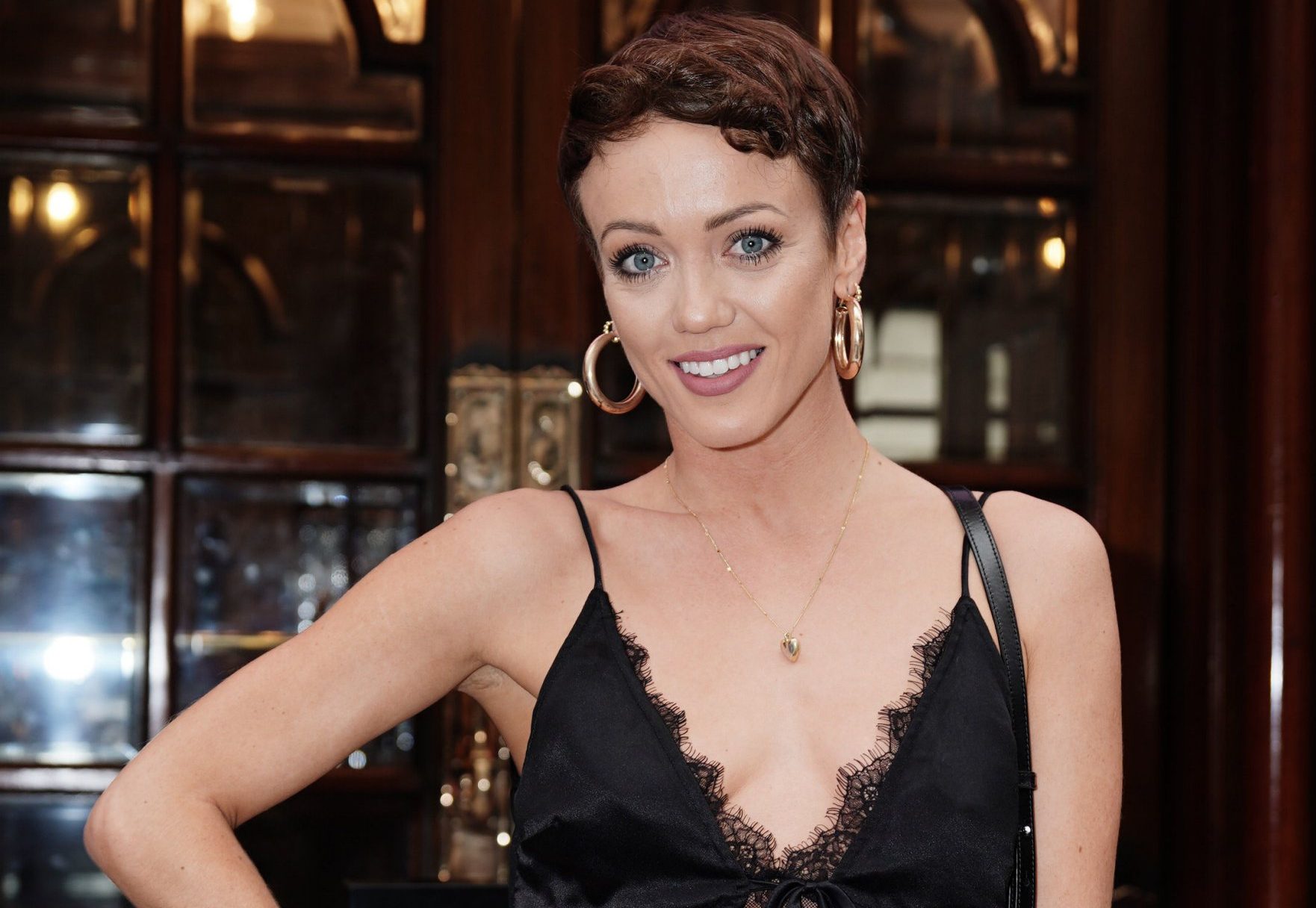 professional expertly shut down trolls who had something to say about her hair.
The pro and celebrity partner performed a Viennese Waltz to Kiss From A Rose by Seal during the show's special.
Lauren, who has short hair, with long, curly, brunette locks to fit the spooky routine.
After seeing her transformation, the dancer revealed that viewers have told her she 'should' have long hair permanently.
Addressing the ongoing critique, Lauren shared on X, aka Twitter: 'Alllll the comments on my long hair last week saying I 'should' have long hair. I'm good thanks girls don't have to have long hair to feel pretty.
'Boys don't have to have short hair to feel handsome. Nobody has to be a certain way! Just make yourself happy.'
In a separate tweet she added: 'Not annoyed or offended by the hair comments ps. Just a polite reminder to have confidence in yourself!'
Fans praised the TV personality for shutting down the remarks.
One person replied: 'It baffles me how people think their opinion is something they must convey! I don't care what anyone else thinks about my hair, my clothes, anything! Please don't tell me, because all that matters is how I feel about how I choose to look! Lauren, you rock being you.'
Another agreed: 'Exactly, we are all free to express ourselves and be happy in our choices. You look great.'
Lauren and Krishnan have received tons of support from fans as well as some special shout-out from big A-listers.
U2 music legends Bono and The Edge  in a video clip, followed by 
The Terminator legend, 76, was heard saying: 'I want to wish good luck to Lauren and Krishnan at their event. I mean, I know they're going to outdo everybody.'
Sharing the surprise shout-out on Instagram, Krishnan penned: 'What an amazing guy! Just met @schwarzenegger for an interview on @channel4news about his new book #Be Useful and explained I was doing the UK equivalent of #dancingwiththestars and he kindly obliged with this (largely to delight @laurenmayoakley).
'Of course, if you vote to keep us in again this week WE'll BE BACK.'
Strictly Come Dancing airs Saturday and Sunday on BBC One and iPlayer.