Celine Dion's sister has spoken out over her health, following her devastating diagnosis with stiff-person syndrome.
The My Heart Will Go On singer was forced to take a last year, canceling her upcoming tour dates and scheduled performances.
In a new interview, her sibling, Claudette Dion, , hailing the 55-year-old as a 'strong woman' and insisting she is 'doing everything' she can to get better.
'It's an illness we know so little about,' she said of the symptoms. 'There are spasms – they're impossible to control.
'You know who people often jump up in the night because of a cramp in the leg or the calf? It's a bit like that, but in all muscles.
'There's little we can do to support her, to alleviate her pain.'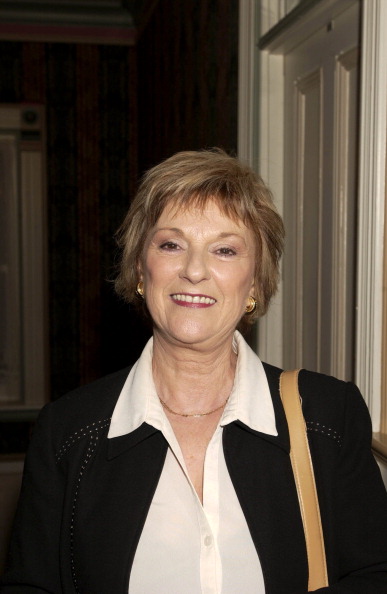 Claudette added to : 'We're crossing our fingers that researchers will find a remedy for this awful illness.
Celine shed light on her illness for first time in December, telling fans that she had been diagnosed with  that affects the central nervous system.
There is currently, which is said to turn people into 'human statues' as the body becomes more rigid.
Speaking in a video at the time, she said: 'Recently I've been diagnosed with a very rare neurological disorder called stiff-person syndrome which affects something like one in a million people.
'While we're still learning about this rare condition, we now know this is what's been causing all of the spasms that I've been having.
'Unfortunately, these spasms affect every aspect of my daily life sometimes causing difficulties when I walk and not allowing me to use my vocal cords to sing the way I'm used to.
'For me to reach you again I have no choice but to concentrate on my health at this moment and I have hope that I'm on the road to recovery. This is my focus and I'm doing everything I can to recuperate.'
What is stiff-person syndrome?
Stiff-person syndrome (SPS) is a rare autoimmune movement disorder that affects the central nervous system (the brain and spinal cord).
SPS is characterised by fluctuating muscle rigidity in the trunk and limbs and a heightened sensitivity to stimuli such as noise, touch, and emotional distress, which can set off muscle spasms. Stiff-person syndrome is extremely rare.
Only about one out of every one million people have been diagnosed with this syndrome. Twice as many women have stiff person syndrome as men. Symptoms can occur at any age but usually develop between ages 30 and 60.
Celine has rarely been seen in public since, but Claudette previously told Le Journal de Montral: 'We can't find any medicine that works, but having hope is important.
'I honestly think that she mostly needs to rest. She always goes above and beyond [when performing], she always tries to be the best and top of her game.
'At one point, your heart and your body are trying to tell you something. It's important to listen to it.'