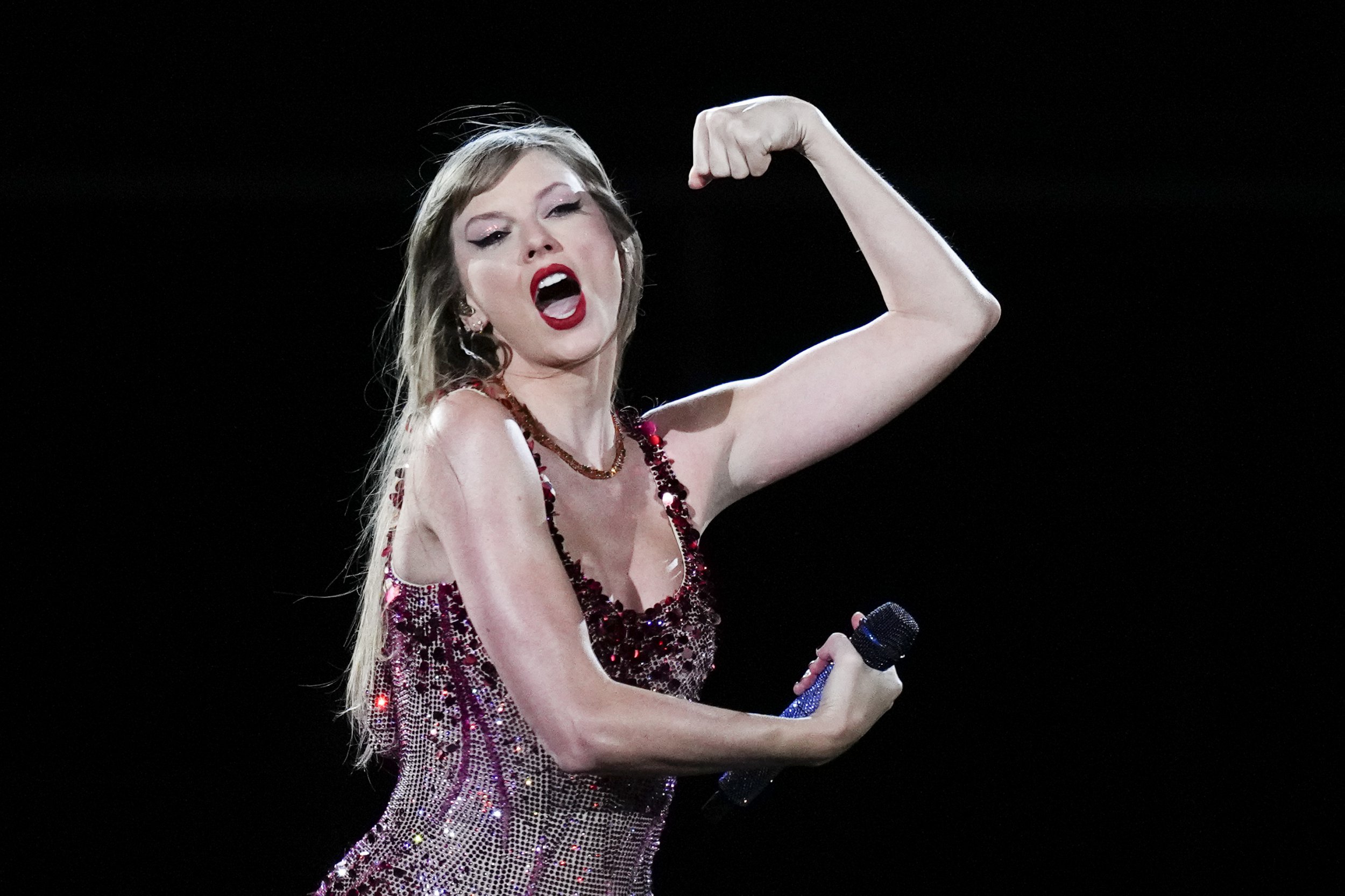 We don't mean to alarm anyone, but might have actual superpowers.
The star, , recently kicked off the next leg of her heading to Argentina to perform for hundreds of thousands of adoring fans.
Each night, the Blank Space hitmaker takes Swifties on a journey back through time, reminiscing over all her albums and 'eras', performing a three-hour set packed with her biggest hits and the deep cuts.
Another key part of her set list is the surprise songs, one of which she performs on acoustic guitar at each concert, and the other she sings at the piano.
And it just so happens that while performing Miss Taylor managed to, erm, summon an aeroplane?
It happened at the most perfect moment, with video footage capturing the plane flying over the stadium as she sang the line: 'I thought the plane was going down, how'd you turn it right around?'
Taylor shared the amazing clip to social media, writing the caption: 'Never beating the sorcery allegations ✨?✨'
Honestly, who else could have done that?
Reacting to the once-in-a-lifetime moment, fans were stunned.
'Babe, you're a witch and we been knew', one person joked.
'It's your world we're just living in it', another wrote.
'The plane was a paid actor', one Swiftie joked.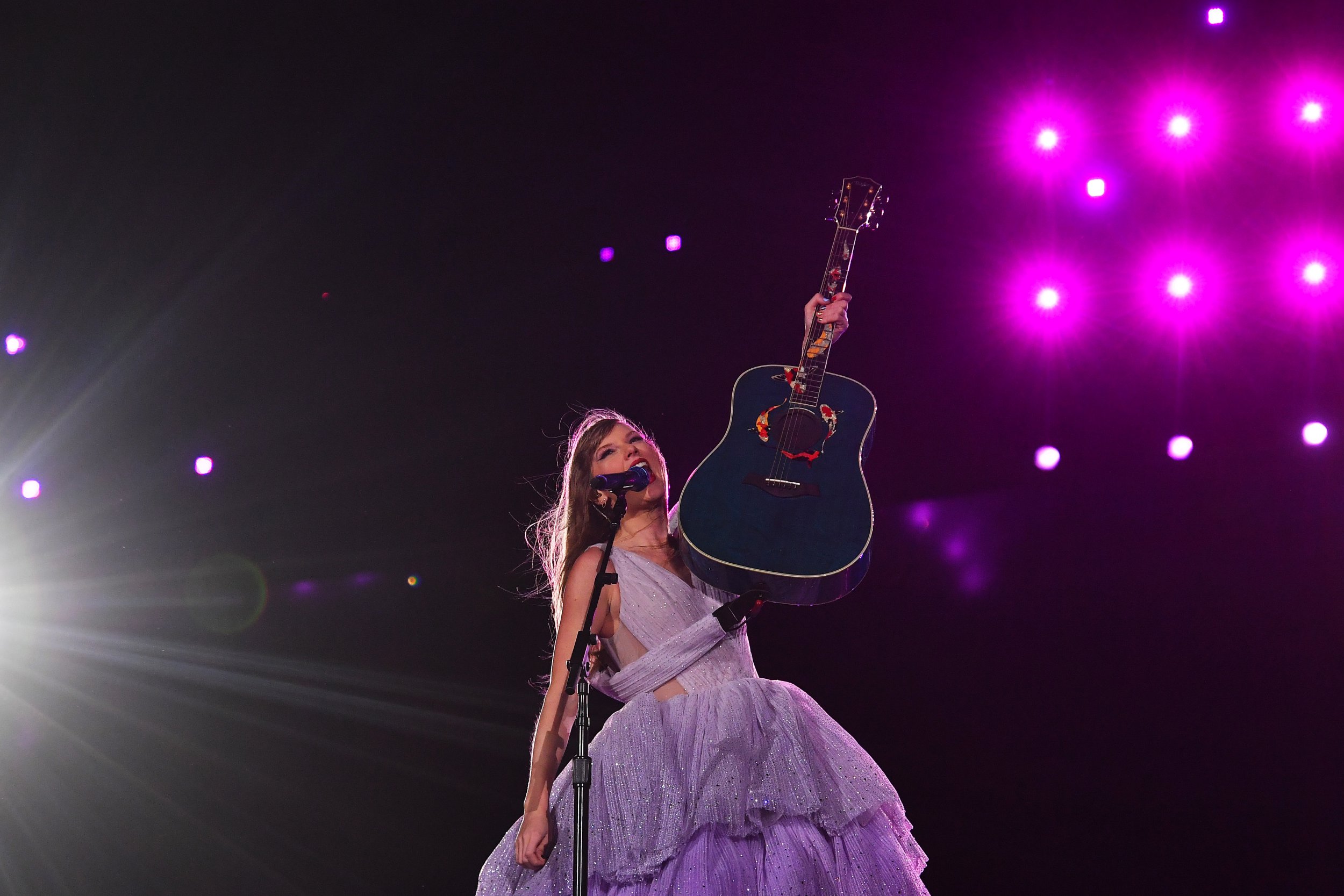 A lot has changed since Taylor was last on the road and wrapping up her US leg.
For starters, she's got a new man in her life – and she isn't afraid to let people know.
Yep, the Grammy winner is loved up and
The pair were initially low-key with their romance, but Taylor took things to a whole new level when she changed lyrics in one of her tunes to reference the team Travis plays for.

Will you be seeing Taylor on her Eras Tour?Comment Now
'Karma is the guy coming straight home to me,' she sang in front of… 90,000 people, maybe?
That's a declaration of love if we ever heard one.
But just in case you had any doubts, shortly after that, the Anti-Hero singer was captured backstage as she celebrated another knockout show.
Naturally, fans lost their minds.
In fact, Swifties reckon Taylor has been strategically selecting her surprise songs to reference her budding new romance with Travis, as the internet has theories about how the old lyrics relate to her life today.
'Oh no, I'm falling in love again,' she sings in, you guessed it, Labyrinth.