Ted Lasso star Nick Mohammed revealed he purposely avoided being on set as co-star .
The Apple Plus TV series, starring Brett Goldstein, and Juno Temple, follows an American football coach, played expertly by Jason, as he is unexpectedly recruited to manage a football team.
Intelligence actor Nick plays Nate Shelley, who was Ted's loyal friend in the first two seasons but later became his nemesis after he signed on to coach AFC Richmond's rival team .
Despite coaching the 'best team' Nate (The Great) has been moving solo, without the company the Diamond Dogs.
The 42-year-old actor explained that in order to explore Nate's loneliness, he took extreme measures to fully step into character.
He told Metro.co.uk: 'Not to sound pretentious but I tried to use as much of that [loneliness] as an actor because I was genuinely isolated.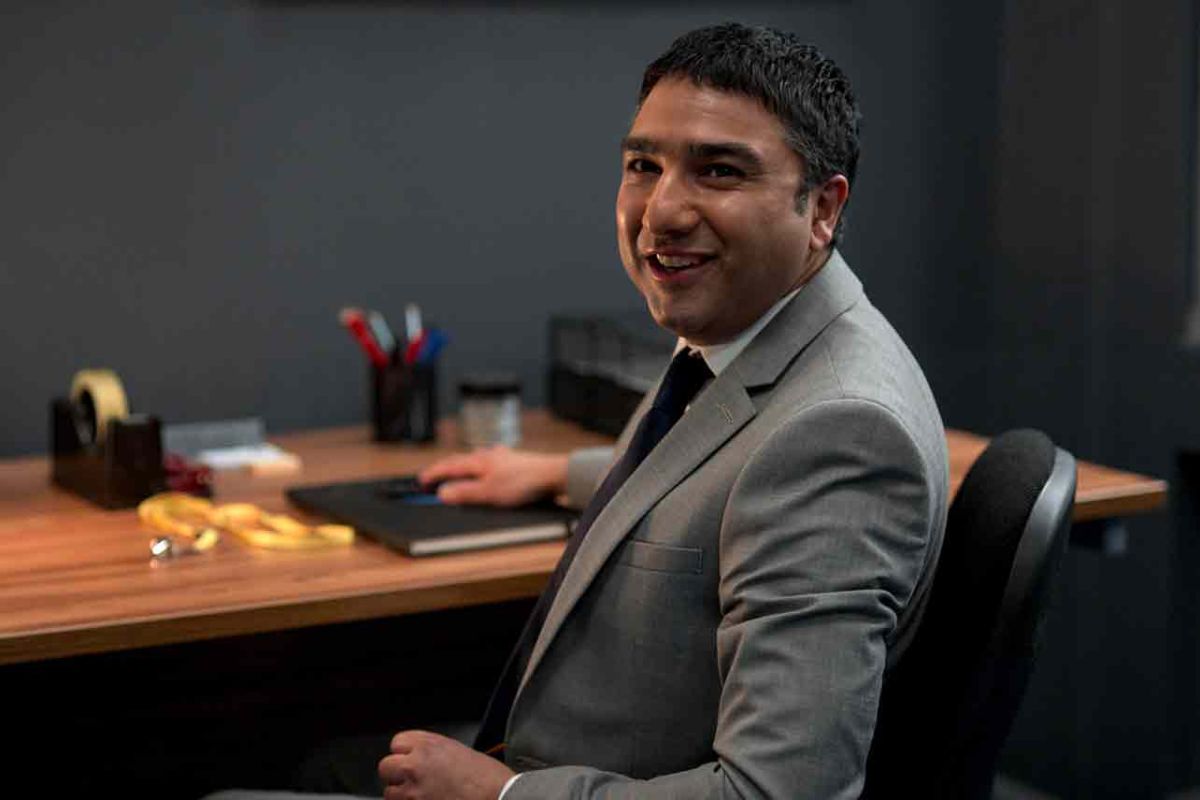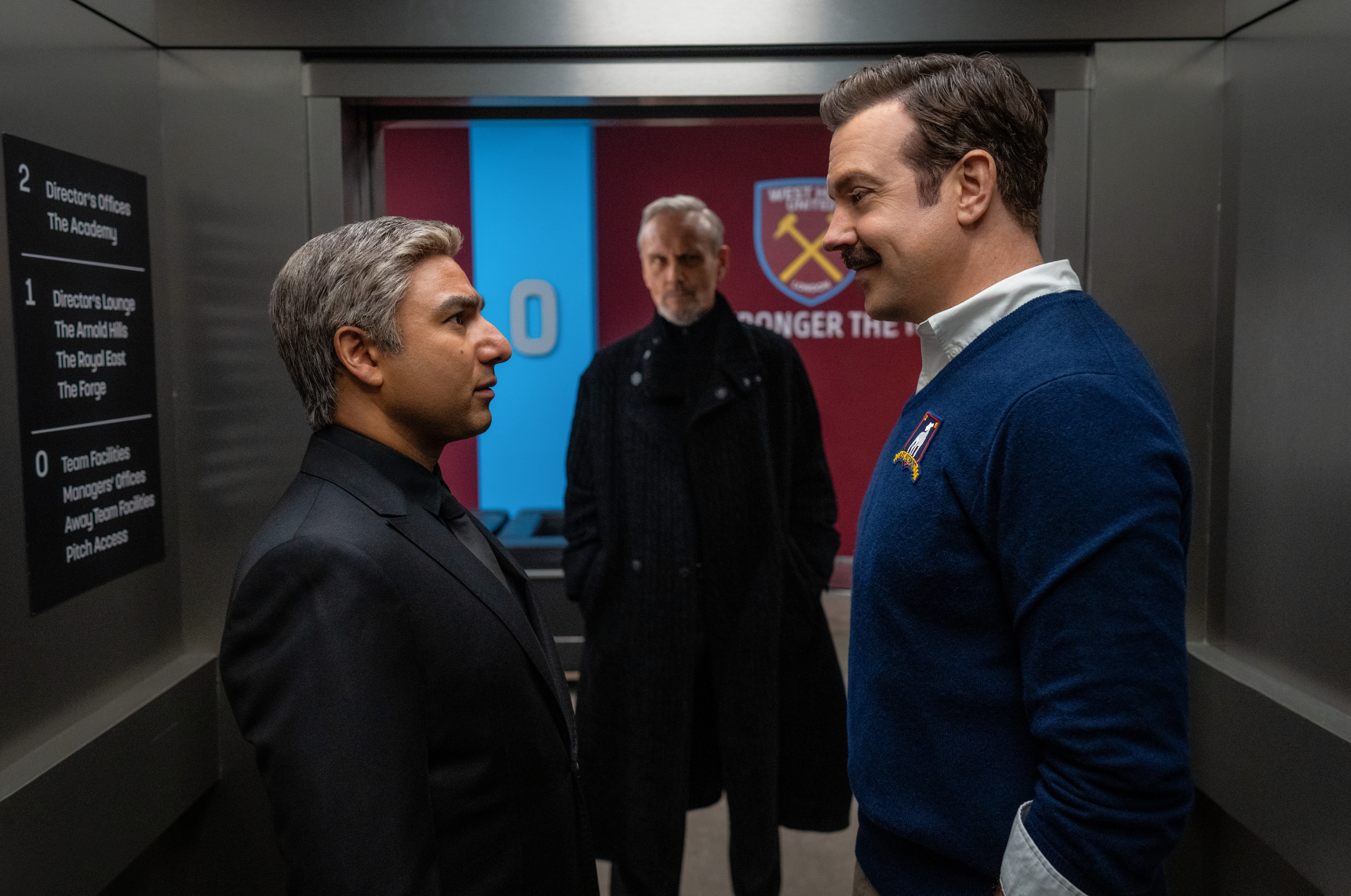 'I tried not to go onto those sets too much to make the feelings of loneliness as like a "what have I done?" to feel authentic as possible.'
Speaking about leading man Jason, he continued: 'Jason was always there directing all the scenes at West Ham anyway, so I had a lot of contact time with Jason, but when we filmed that scene in the lift, that felt really oddly emotional because it was the first time we had done a scene together since season two.
'Without giving anything away, there's more stuff to come, and it makes it more emotional for me because I love those guys, absolutely adore them and really miss them.
'So when I then get to act with them, it's like "finally I'm back!"'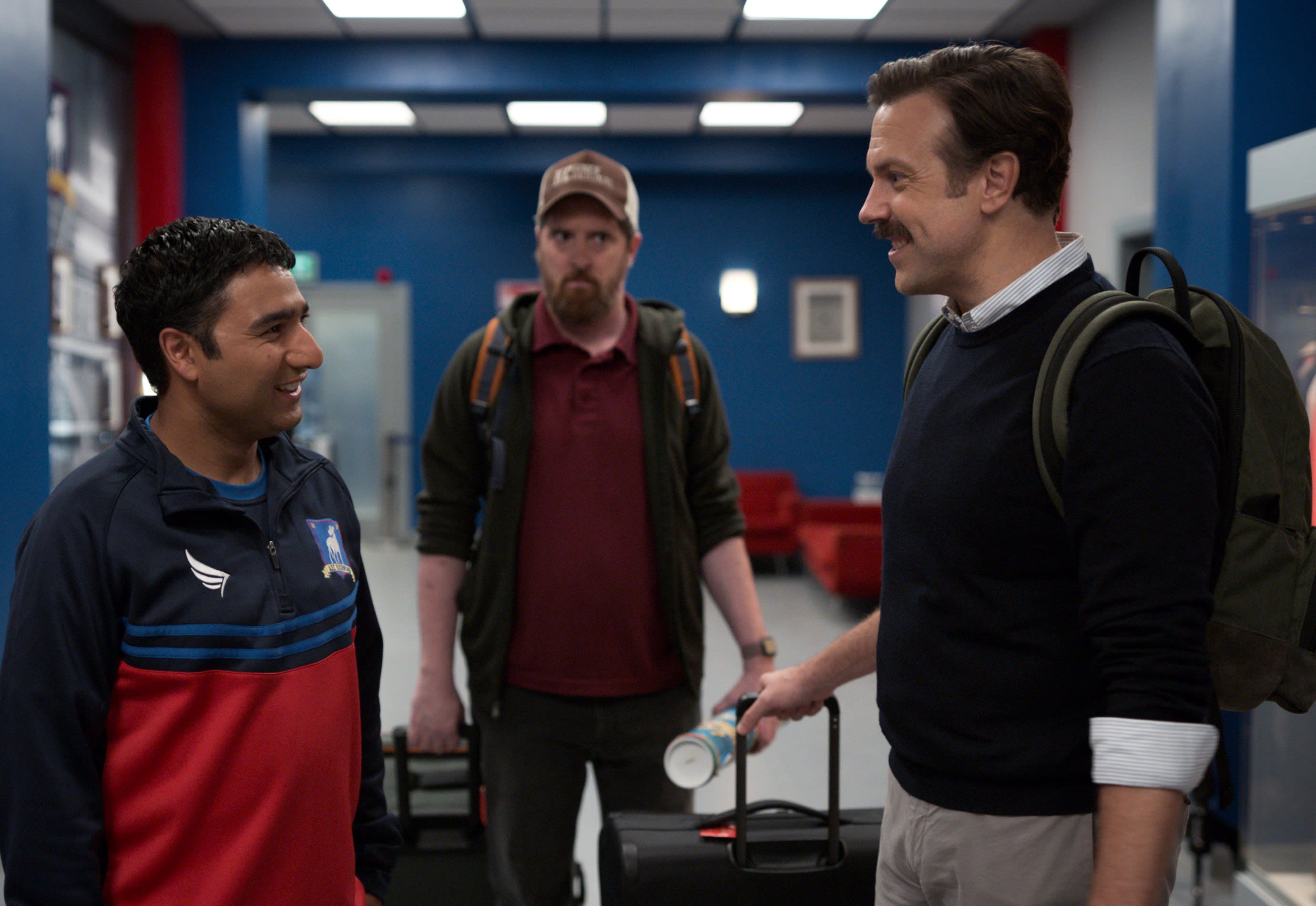 Nick recently proved just how much he adored the Diamond Dogs crew as he with the legendary title over the picture of a cream greyhound and a red diamond outline.
For those who don't know the term is an exclusive club of men at Richmond who use it as a safe space to vent and share their feelings.
Members include Ted (Jason), Coach Beard (Brendan Hunt), Roy Kent (Brett) director of football operations Higgins (Jeremy Swift) and Nate – 
Will Nate and Ted kiss and make-up? All will be revealed soon.
Ted Lasso is available to stream on Apple TV Plus, with new episodes premiering every Wednesday.