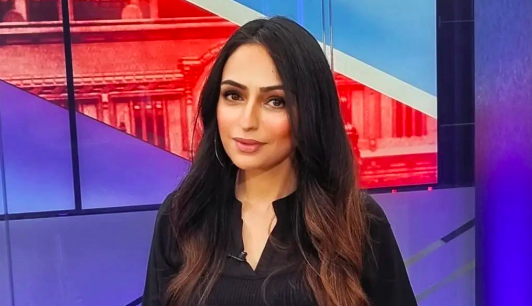 's Bushra Shaikh has come under fire for posting a lengthy and vile homophobic tweet.
The TV commentator, 40, who appeared on the BBC show in 2017 as well as on Jeremy Vine, and , described homosexuality as 'unnatural and immoral'.
'I'm and Islam does not condone the (act of) homosexuality. It is seen as unnatural and immoral. Other religions hold similar views. It is viewed as a misdirected attraction which requires reconfiguration from the initial feeling (in the mind),' she wrote.
Shaikh continued: 'The natural order has always been man & woman- procreation. Homosexuality does not allow this, resulting in additional societal problems.'
Trans broadcaster and reporter were among the many slamming her prejudiced remarks and urged broadcasters to reconsider booking Shaikh onto their shows.
On Twitter, she wrote: 'Hi @Channel5Press @JeremyVineOn5 @theJeremyVine. Have you seen these homophobic and transphobic tweets from someone who appears on your show? LGBT+ hate crime at record levels. Gay men attacked this week. UK crashes from 1st to 17th safest for LGBT in Europe. #JeremyVine.'
After being called out, Shaikh doubled down on her horrifying views, writing: 'I stand by it.'
It comes after Just Like Us, a young people's , found that would say they feel safe where they live in a daunting new study.
Home Office also show homophobic hate crimes increased by 41% and transphobic hate crimes by 56% in 2022, the highest increase since 2021, in the UK.
Meanwhile, the UN issued .
Victor Madrigal-Borloz, the UN independent expert on protection against violence and discrimination based on sexual orientation and identity, said the 'abusive' language used by politicians is curdling into anti-LGBTQ+ violence.
'All of this is attributed – by a wide range of stakeholders – to the toxic nature of the public debate surrounding sexual orientation and gender identity,' he .
It's not the first time Shaikh has been slammed for her views after previously over her approach to the pandemic.
Adil branded her 'totally irresponsible' after she said she would refuse to quarantine after returning from holiday.
NHS palliative care doctor Rachel Clarke also criticised her stance and stressed that she could spread Covid-19 when she got back.
Metro.co.uk has contacted Channel 5 and GB News for comment.