Queen Charlotte: A Story has just landed on Netflix, giving us all an insight into the
While the focus of the spin-off is very much on , there is a subtle hint to the main series.
During the second episode, Honeymoon Bliss, we see Violet Bridgerton (Ruth Gemmell) playing with two young children. It's at 8:50 if you want to just rewind back there now to check for yourselves.
As the voice of Lady Whistledown () says: 'There are some very special joys well worth waiting for,' the grandmother enjoys some quality time with the little ones.
Of course, the older baby belongs to Simon Basset (Regé-Jean Page) and Daphne Bridgerton's (Phoebe Dynevor), but the second adorable tot has not yet been formally introduced to audiences.
So unless Violet has got herself a part-time job as a childminder, that means she has any grandchild.
It could be Simon and Daphne's second baby, but it could also be the first child of Anthony Bridgerton (Jonathan Bailey) and Kate Sharma (Simone Ashley, who were the focus of the second series.
Viewers were quick to hop on Twitter to react to the offspring.
'DID KATE AND ANTHONY HAVE A BABY?!??????' – Their capitals and punctuation were completely necessary to address their shock of course.
Another added: 'I wonder if the baby Bridgerton is Simon and Daphne second child or Kate and Anthony first child.'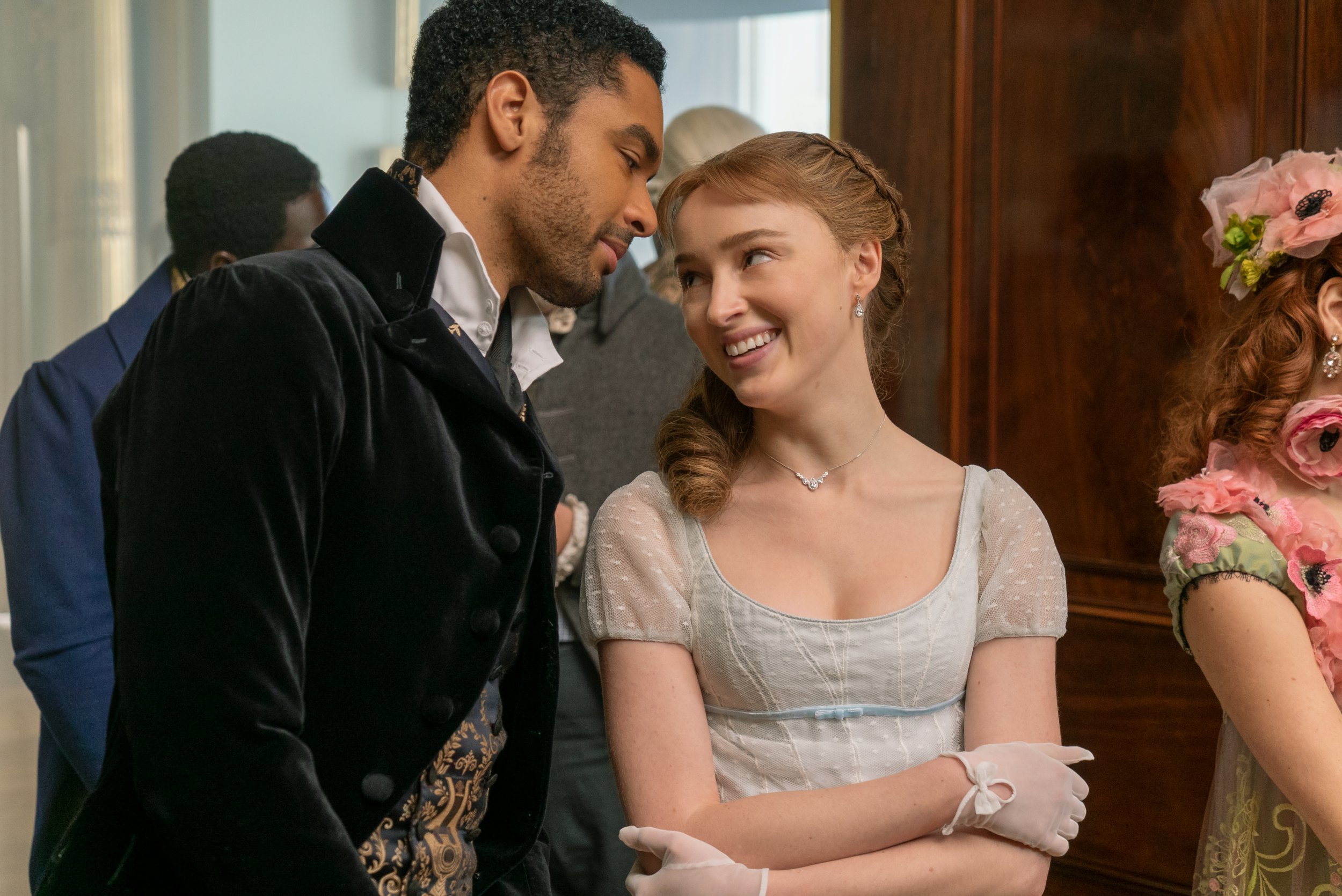 Did you notice the spoiler?
Comment Now
One viewer was concerned that they'd removed Kate and Antony's chance for a big reveal, and added if that was the case they'd be so 'p****d.'
However, hopes are dashed further down the series when Violet states that Anthony and Kate are still on their honeymoon.
Unless they went on a nine-mouth-long jaunt and then shipped the baby back before them it's unlikely to their baby.
In the books by Julia Quinn which the show is based on, Simon and Daphne do have five children, while Antony and Kate are just behind with four.
Queen Charlotte: A Bridgerton Story is available to watch on .