has been hit with 66 complaints after a conversation on theatre etiquette sparked uproar.
It's likely you've seen some of the doing the rounds on for the past week.
If you haven't, then let us bring you
On Wednesday April 5 episode hosts and were discussing the day's headlines, with show regular Vanessa Feltz.
The trio learnt that The Palace Theatre in Manchester had banned audience members from singing along at performances of The Bodyguard.
Alison, 48, said in response to the ban: 'I can't believe it. I'd be devastated. I'm not even going to go to that show now' while Dermot, 49, laughed.
Vanessa, 61, who had joined them for the news section of This Morning, remarked: 'Isn't the whole point of going to a musical that you know that you sing along to all the bits you know and when you don't know the words you just make them up.
'Isn't that what everybody does? And very, very loudly while eating an ice cream.'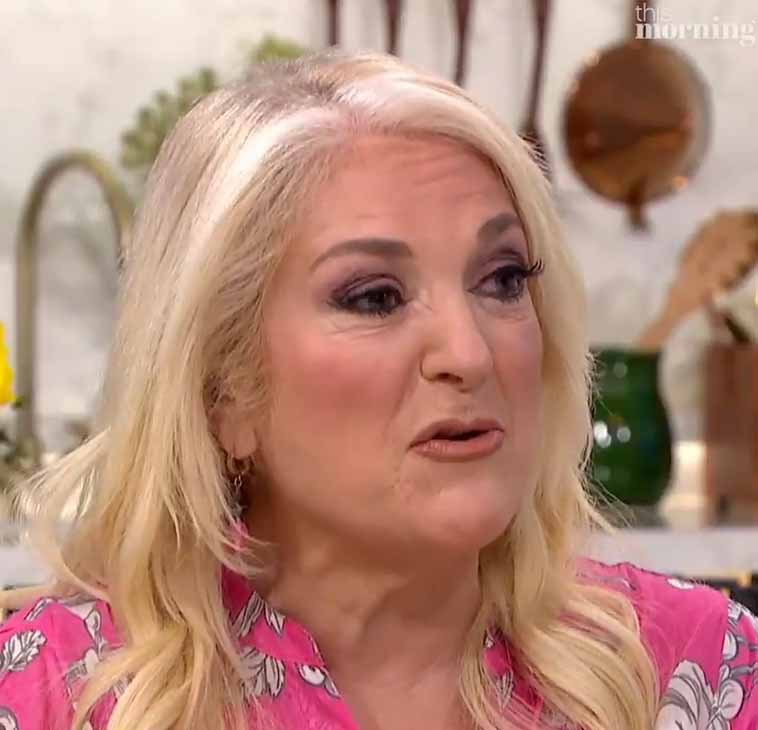 The segment caused intense backlash and now Ofcom has told Metro.co.uk: 'We are assessing the complaints against our broadcasting rules, before deciding whether or not to investigate.'
with many theatre performers including Love Island star Amber Davies, who said 'pls don't sing along with me, ever…. thank u xxxx'.
Alice Fearn, who stars in musical Wicked, described their comments as 'so incredibly stupid.'
She continued: 'Who the hell do they think you are?! I am incredibly disappointed with all of the presenters here.
'To actually think you have the RIGHT to sing along to a professional production is mind-blowing to me. If you want that… go to karaoke. I'm totally furious.'
Her sentiment was echoed by another outraged viewer who struggled to comprehend why the presenters found the ban 'so amusing.'
They wrote: 'Absolutely infuriates me when people sing along in the theatre! I want to hear professionals sing, not to be disrupted by someone who thinks it's karaoke! Even if you can sing, not the time or place! Save it for the shower!'
Alison later issued an apology, tweeting: 'After reflection and the comments I made on Wednesday's show I want to apologise to anyone who I offended especially the incredibly talented theatre performers, who I have the utmost respect for,' and added that she wanted 'to use my platform for good'.
Dermot also defended himself, posting: 'Could I politely urge anyone passing judgement on the clip to watch the whole interview… as I was actually arguing AGAINST people singing too loudly in theatres.'
Do you sing along at the theatre?
Comment Now
He added that he had 'love and respect for those treading the boards'.
Some people believe that the complaints were slightly harsh.
'Alison is a Queen,' one fan wrote.
'She's apologised and I don't care if you accept her apology or not, the theatre issue is really not that deep. Back the hell off @AlisonHammond and leave her alone.'
Comedian Katherine Ryan also leaped to Alison's defence with a passionate tweet.
'ANYONE's problem with Allison Hammond WILL BE PERSONALLY SOLVED BY ME. Let the nation's sweetheart have a laugh, FFS she's not going to ruin a musical, she's here to be the light of our otherwise miserable lives.'
Metro.co.uk has reached out to ITV for comment.
This Morning airs from 10am on weekdays on ITV.