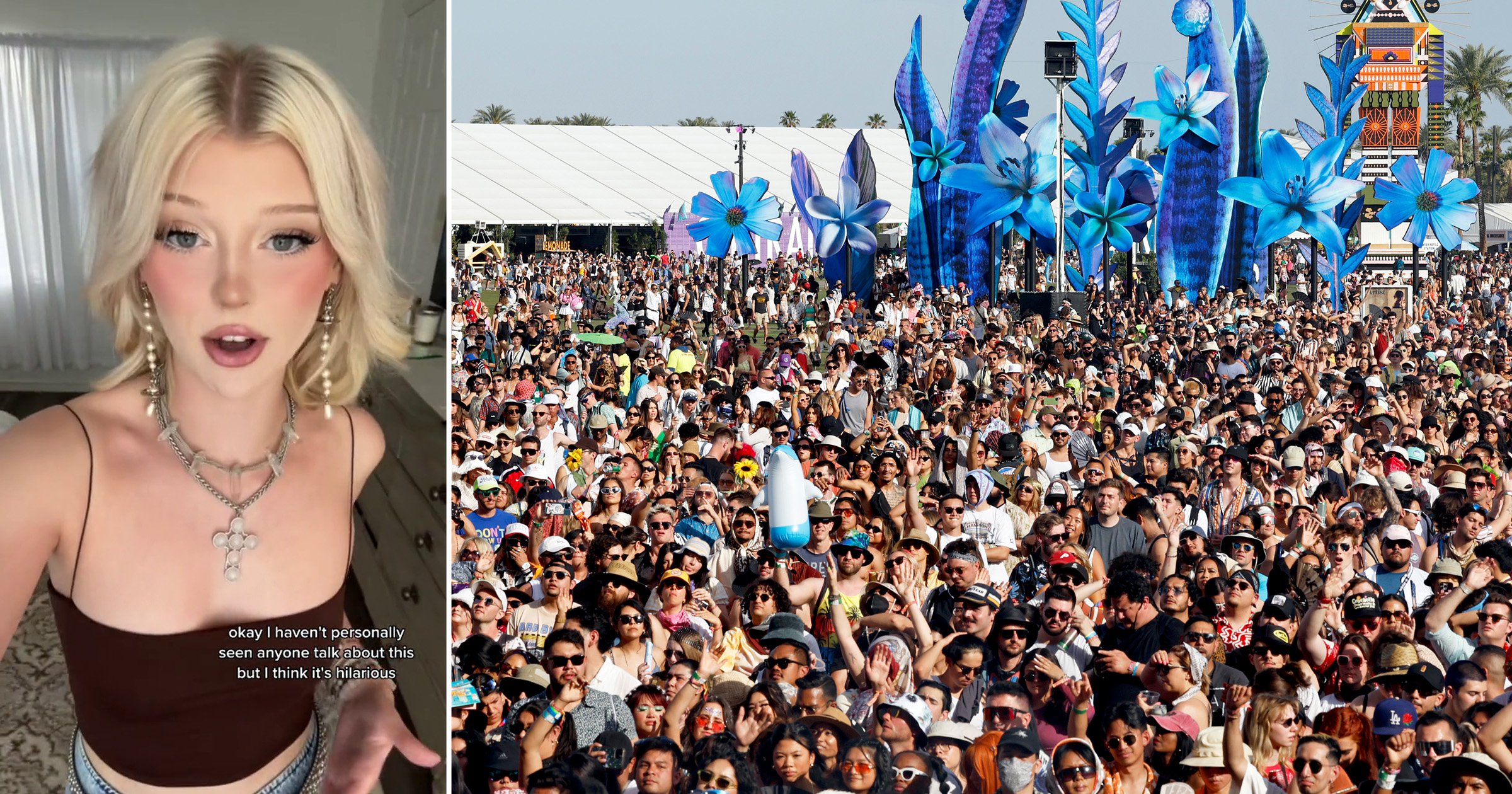 Iconic music festival took place over the weekend, with thousands flocking to California for three days of live music.
Featuring headline performances , , and , the event is well known for having not just a , but also attendees with a host of descending to party.
, , were among the this year, as well as popular influencers hoping to capture content to boost their platforms.
However, personality has dropped a bombshell about influencers that attend the 'influencer ', as she dubbed the festival.
In a video posted to her TikTok page, she claims that 'a lot' of influencers 'don't even go to Coachella', instead
'They'll go to the desert, get like an Air BnB and stay with someone, get their outfits, get their hair, get their makeup, and post up Coachella day one, Coachella day two, and they don't go to the festival,' the 20-year-old said while imitating different selfie poses.
'They don't have wristbands. They just drive their little butts out to the desert to take Instagram photos, make TikToks, get ready with me's, whatever. Then they drive back, and that's it,' she continued.
'So if you feel boring or sad because you're not at Coachella, just know that most of these people aren't there either.'
The I Told You So hitmaker ended the video by saying it was a 'very common occurrence' that she thought 'people knew' but didn't see 'people talking about it'.
It comes after festivalgoers and those that watched on from home were left shocked by at the festival following a viral TikTok video.
What do you reckon, is Coachella actually all a lie?Comment Now
In it, a woman claims two coffees and two burritos cost her and a friend a whopping $64 (£51.60).
Another Twitter user shared a price list from an eatery at the event which showed breakfast items such as yoghurt and granola that cost $12 (£9.68), and a breakfast sandwich, french toast, a fruit bowl, and avocado toast which all cost $16 (£12.90).
Those enjoying the festival from home were also left fuming as Frank Ocean's set was .
The performance was supposed to be live-streamed on YouTube, however, appeared to be pulled from the schedule last minute.
According to , Frank's performance should have started streaming at 10.05pm PDT but a message appeared on YouTube that read: 'Frank Ocean is not scheduled to appear on the Coachella live stream.'