's screenwriter husband was in a nightclub, a court has heard.
Black, who married the 29-year-old Olympic diver in 2017, is by beating her in Soho on August 18 last year.
Oscar-winning film-maker Black, 49, was due to stand trial at Westminster Magistrates' Court in London on Tuesday but the case was adjourned and postponed to a later date because of missing evidence.
Prosecutor Adrita Ahmed said there was ' in which Black was said to have grabbed the Three host's wrist 'and twisted it', causing a drink to spill on her.
She said that 'as a result Ms Edwardes has retaliated', and was then cautioned by police for 'going too far in self-defence'.
'The defendant grabbed her wrist and twisted it, and that is what causes the drink to spill, the action,' Ms Ahmed said.
Back in April, Black appeared at Westminster Magistrates' Court via videolink, where he pleaded not guilty to assaulting Miss Edwardes by beating.
Outlining the defence case, Helena Duong, said: 'Mr Black described Ms Edwardes effectively shouting at him and being aggressive.
'What the defence would say is in fact what you can see on CCTV is immediately, at the very beginning, Mr Black trying to walk away, I think that much is clear.
'She turns to him, appears to reach out in a way.
'She seems to reach out, and then there's an exchange between them in which she continues to be aggressive and shouts at him, and he reacts to that and then she makes a movement, gesticulating, which is what causes Mr Black to reach for the glass.'
She explained how Edwardes was later cautioned for 'punching him in the back of the head afterwards' as the filmmaker left the nightclub, the court heard.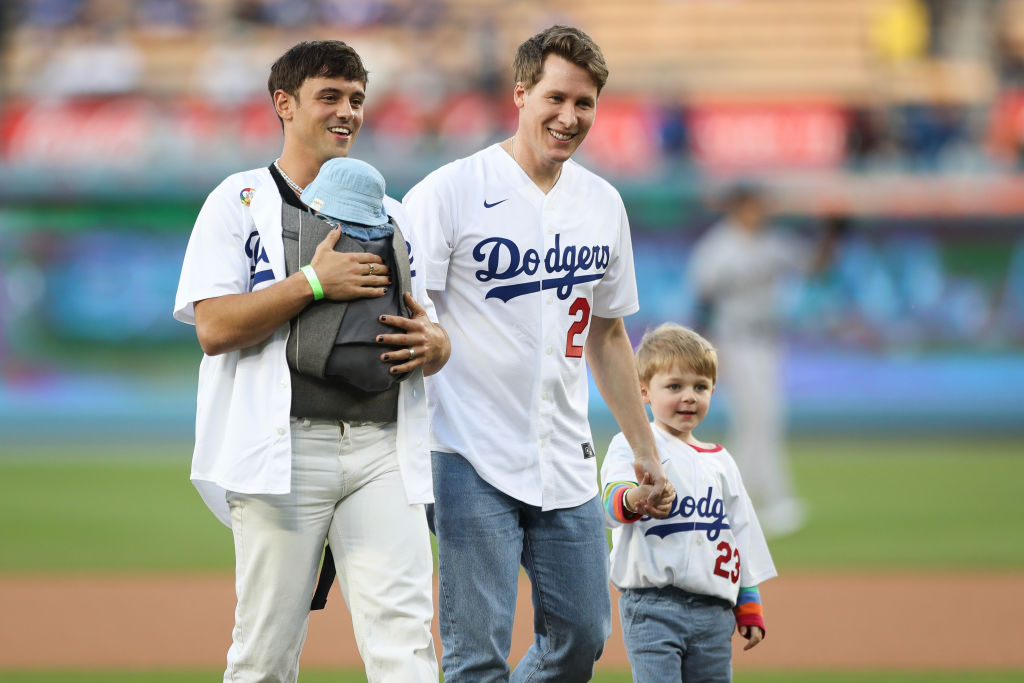 CCTV footage played in court showed Mr Daley and Black in the Soho nightclub before the incident.
After watching the video, chief magistrate Paul Goldspring said Black's alleged offence would fall in the 'lowest category' of the sentencing guidelines if he is convicted.
'The Crown's case is no more than he grabbed the wrist,' he said.
Mr Goldspring was told the tape of Edwardes' police interview had been lost and there is no transcript, and a statement has not yet been taken from the officer who conducted her interview.
The trial was adjourned and refixed for November 8 at the same court so the prosecution have more time to prepare.
A rep for Black told Metro.co.uk in April: 'Mr Black was surprised and saddened to learn that after the other person involved in this unfortunate incident took responsibility and expressed remorse for a punch to the back of Mr Black's head – which left him with a life altering concussion – a decision was made to now examine the matter of a spilled drink in a court of law.
'Of course Mr Black will respect the process, and in the meantime will continue to focus on being a loving father and husband.'
The filmmaker had reportedly called the police after getting into the altercation, while Edwardes claims she responded to the spilt drink with 'a little tap on the head'.
Black however called it a 'targeted attack'.
In a statement to Metro.co.uk at the time, Met Police said: 'At 00:19hrs on Thursday, 18 August police were called to a licensed premises in Wardour Street, W1 following reports of an altercation between two customers.
'Officers attended and spoke to those involved.
'Both parties, a 48-year-old man and a 32-year-old woman, made allegations of common assault.
'There were no reports of any injuries and no arrests. Enquiries are ongoing.'
In a series of videos on her Instagram Stories, Edwardes alleged at the time: 'I went out for a couple of quiet drinks with some friends last night, nothing crazy and I bumped into Tom Daley and his husband in Soho, who pretty much unprovoked he threw an entire drink over me in Freedom.
'I didn't have a drink to throw back so I did choose violence, but I wasn't that violent he got a little tap on the head,' she claimed.
She also added: 'I have to add that Tom Daley was lovely throughout he was just trying to diffuse the situation.'
While Black didn't specify the cause, last September he claimed to have suffered from a serious head injury, as he revealed: 'A month ago, I sustained a serious head injury that put me out of commission.
'Showing little improvement, my doctors ordered me to shut off my brain in hopes of it healing. This has been a challenging, frightening time for a creative type who depends on what's in his skull to work, care and love.
'And now I understand the road back will be long. But this week my sweet, over the top husband took us to the Greek Islands to make me shut off.
'I can already feel this trip is a step in the right direction, and I finally feel safe sharing a bit again.'
Concluding his post, he added: 'Thank you for all of your love and patience. More to come. Promise.'
The creative later told : 'What's been really challenging is not being able to use my mind.
'And I didn't share it publicly until I was at a place where I was able to be a little creative again — at least for a few hours a day in the morning with breaks.'
He added: 'It takes a long time to come up with the next thought or word. It's going to come back and the doctors are saying that hopefully by before Christmas, I'll be back to Lance.'