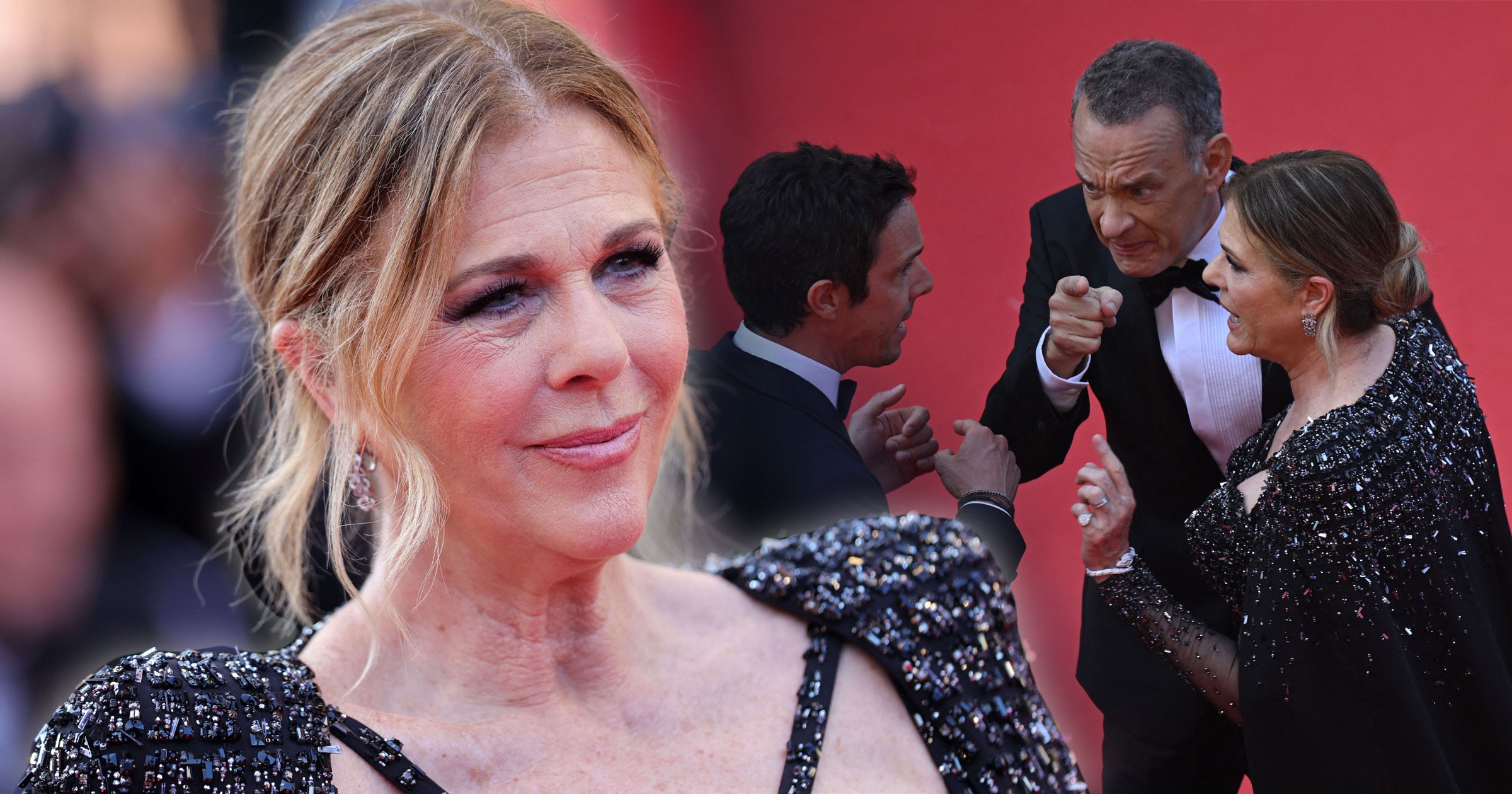 made headlines on Tuesday when the at .
The 66-year-old and his wife Rita Wilson, also 66, were seen looking flustered while talking to another man on the carpet and to the average onlooker it seemed as though the situation got heated.
But Rita has now explained what actually happened, and as it turns out, drama there was not.
Sharing some of the photos in question on Instagram on Wednesday, Rita wrote: 'This is called, "I can't hear you, people are screaming. What did you say? Where are we supposed to go?"'
The actress added: 'But that doesn't sell stories! Nice try. We had a great time! Go see Asteroid City.'
There you have it folks, Tom and Rita's strained expressions were brought on by a very excited audience – nothing more, nothing less.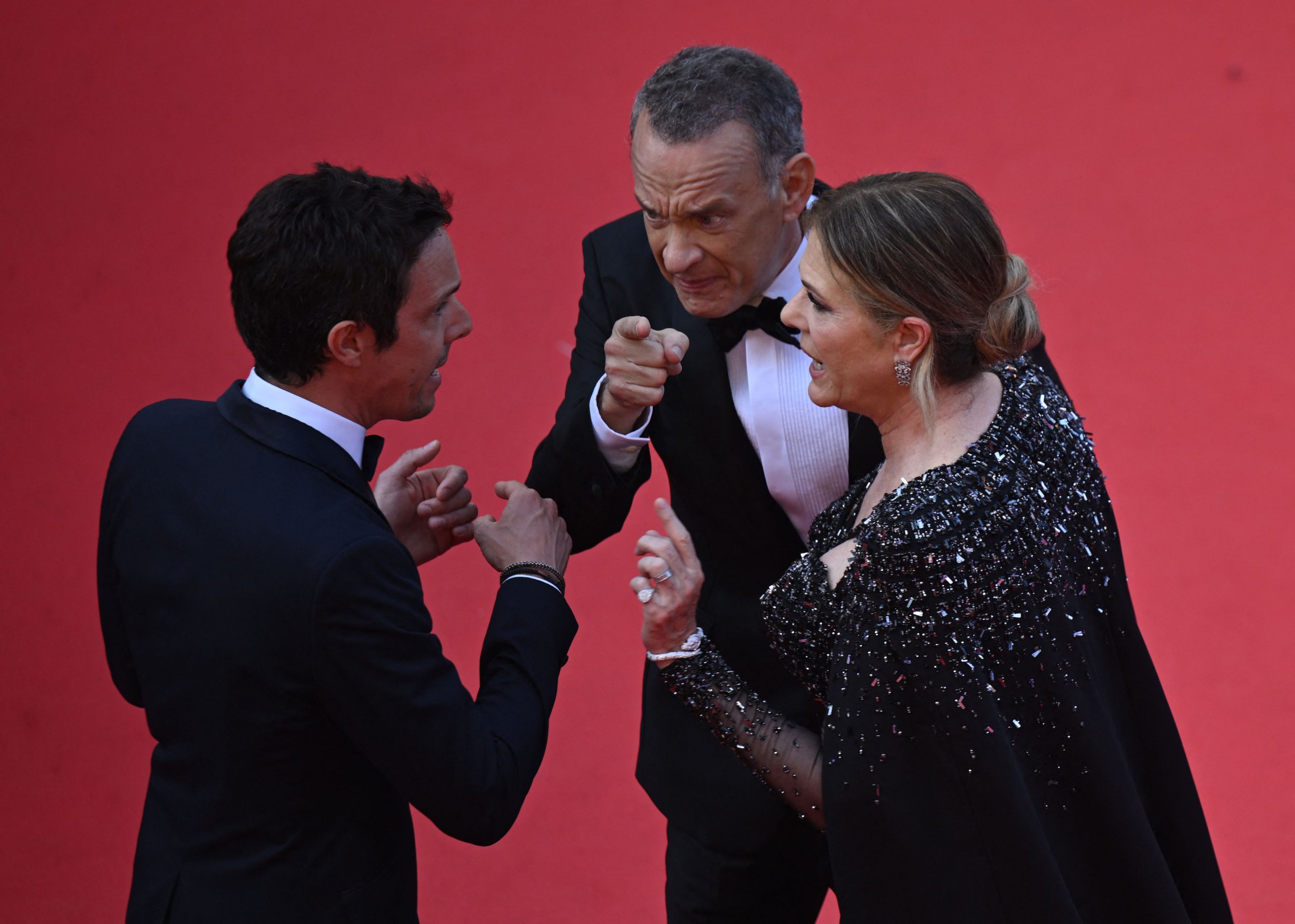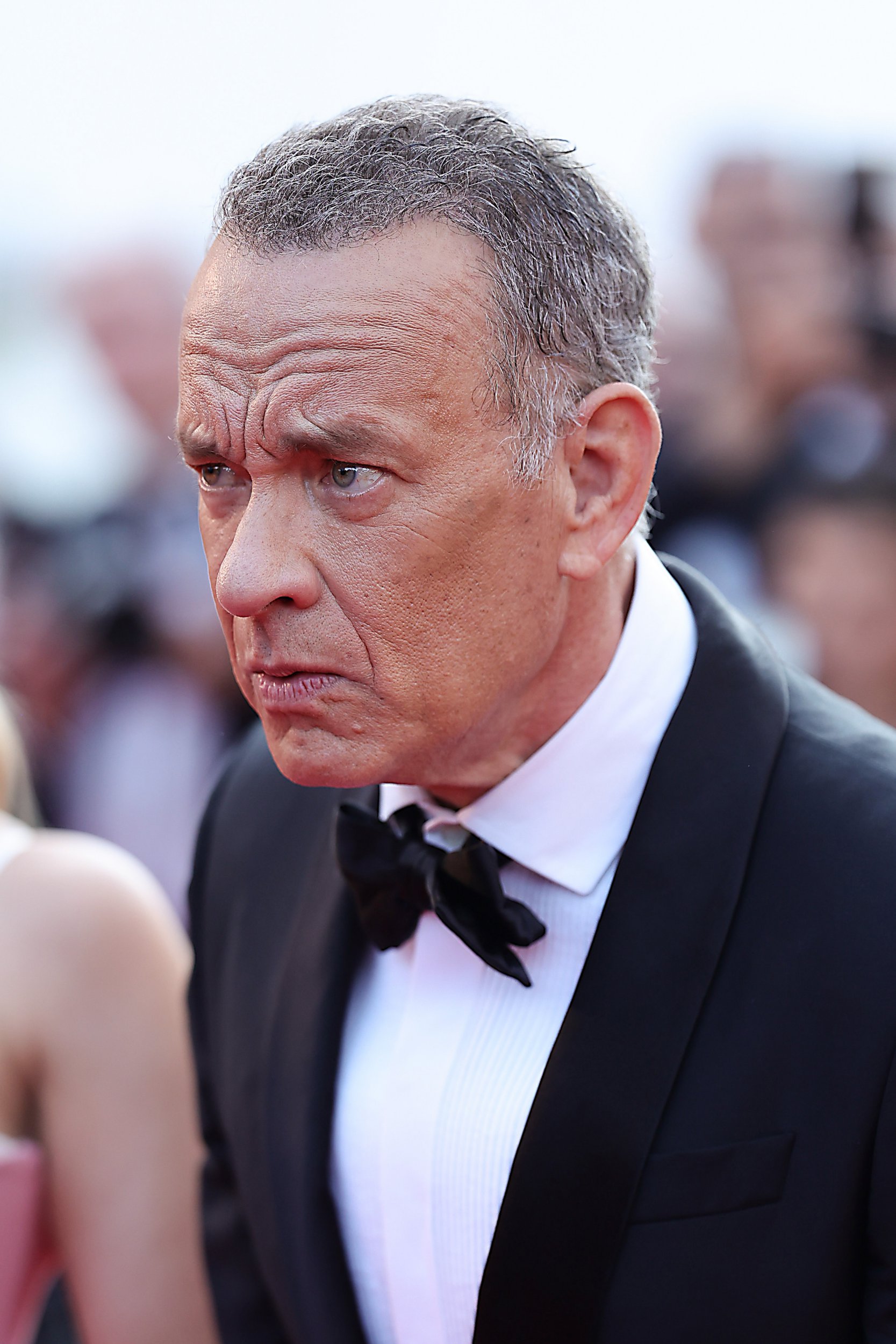 The happily married couple stepped out towards the beginning of the week in France to celebrate Tom's latest film, the aforementioned Asteroid City.
Tom stars in 54-year-old Wes Anderson's new film alongside the likes of Scarlett Johansson, Rupert Friend, Maya Hawke and Bryan Cranston.
It won't come as a surprise to Tom's fans to hear that there wasn't so much as a speck of drama unfolding on Tuesday's red carpet, seeing as he's widely regarded.
That said, Tom did recently confess to having his moments on set.
The actor recently released his decade-spanning debut novel, The Making of Another Motion Picture Masterpiece, which focuses on the release of a fictional multi-million-dollar superhero movie and introduces readers to the 'colourful' cast, including a 'pompous film star on the rise'.
The character in the book has been described as disruptive, something that seems worlds away from Tom.
However, speaking to the about his book earlier this month, he revealed that aspects of the character were similar to his own antics.
'I have pulled every single one of those moments of behaviour myself on a set,' the Toy Story star said. 'Not everybody is at their best every single day on a motion picture set.
What is your favourite Tom Hanks movie?
Comment Now
'I've had tough days trying to be a professional when my life has been falling apart in more ways than one and the requirement for me that day is to be funny, charming and loving – and it's the last way I feel.
'What cannot occur on a motion picture is that someone cannot monkey around with the timing or the length of the shoot or the budget. That is a cardinal sin in the motion picture business.'