Almost three decades ago rapper was shot dead in his car but the suspect in the murder has pleaded not guilty.
Tupac fans were shocked in September when Las Vegas police announced the in the 27-year-old case.
Now 60 years old, Davis on Thursday morning on the charge of murder with use of a deadly weapon in a gang-related homicide.
The arraignment had been previously delayed twice after he failed to arrive with legal representation, however he is now represented by public defenders.
On September 13, 1996, Tupac and his driver were shot while waiting at a red light – Knight survived but after a bullet entered his lung.
is being behind the death and has never denied he was in the car at the time but insists it was his nephew, Orlando Anderson, who fired the gun.
is said to have been in retaliation for a dispute in a casino between Tupac and Anderson days before, with the LVMPD claiming to have video footage.
In the footage, Tupac and others connected to Death Row Records are said to kick and punch Anderson while leaving the Mike Tyson fight at the MGM casino.
Jason Johansson, the homicide lieutenant of the LVMPD, stated the beating at the casino cause Davis 'to devise a plan to obtain a firearm and retaliate against Suge Knight and Mr. Shakur'.
Anderson died two years after Tupac in a gang related incident, leaving Davis and Knight as the only two people out of the six involved in the death still alive.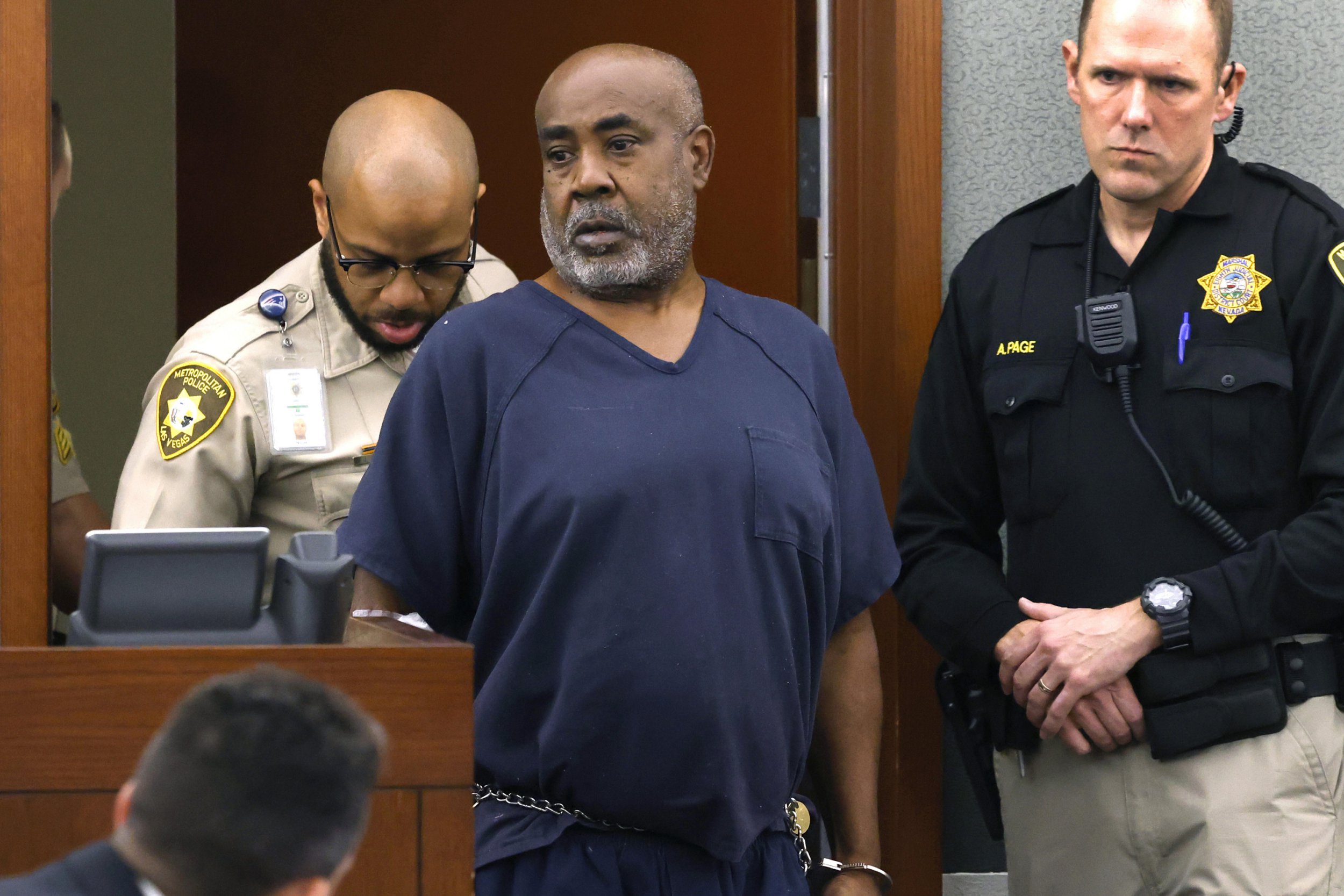 Knight, who is serving time for an unrelated crime, previously stated he would not testify in the murder trial as they 'played on the same Pop Warner football team'.
He told after Davis' arrest: 'Whatever the circumstances, if he had an involvement with anything, if he didn't have an involvement with anything — I wouldn't want to see, I wouldn't wish, somebody going to prison on my worst enemy.'
The prosecution is reportedly not seeking the death penalty against Davis, although under Nevada law it can be requested in first-degree murder cases.