might be happily settled in his hometown of Morecambe, but the couple can't quite agree on a major decision about their future.
The couple and their six kids were for the nine-part series, At Home With the Furys, whichof their bustling lives.
Many scenes unfolded in their sprawling mansion worth £1.7 million, which they moved into two years ago.
– daughters Venezuela, Valencia, and Athena, and sons, Prince John James, Prince Tyson II, and Prince Adonis, while their seventh child is due in September.
While Tyson spoke about being happily settled in his home in the reality series, the boxer has now shared he's feeling a bit restless.
The World Heavyweight Champion has explained that the house, which has personal details including a 'Gypsy King' mural in the backyard in a nod to his nickname, probably isn't the family's 'forever home'.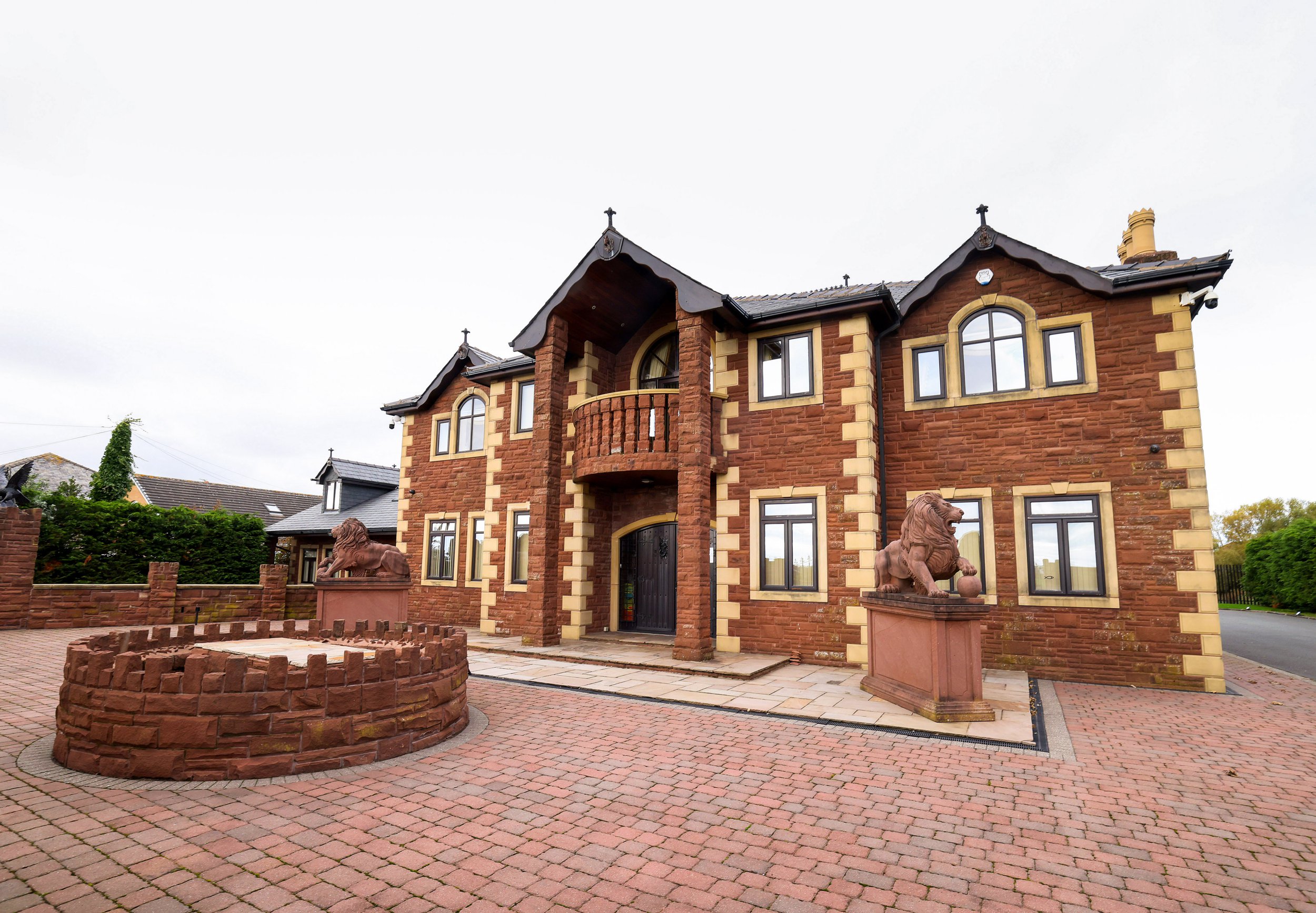 When quizzed if he would live elsewhere, Tyson said: 'I do like where we are. It's a beautiful house and I do like Morecambe, but I don't think it's our forever home.
'My forever home has lots of land and maybe a couple of mountains, a lake, that sort of thing.
'Like lots of outbuildings and stuff, and where I live now doesn't have that facility, so it's not really where I want to be forever,' he added when speaking to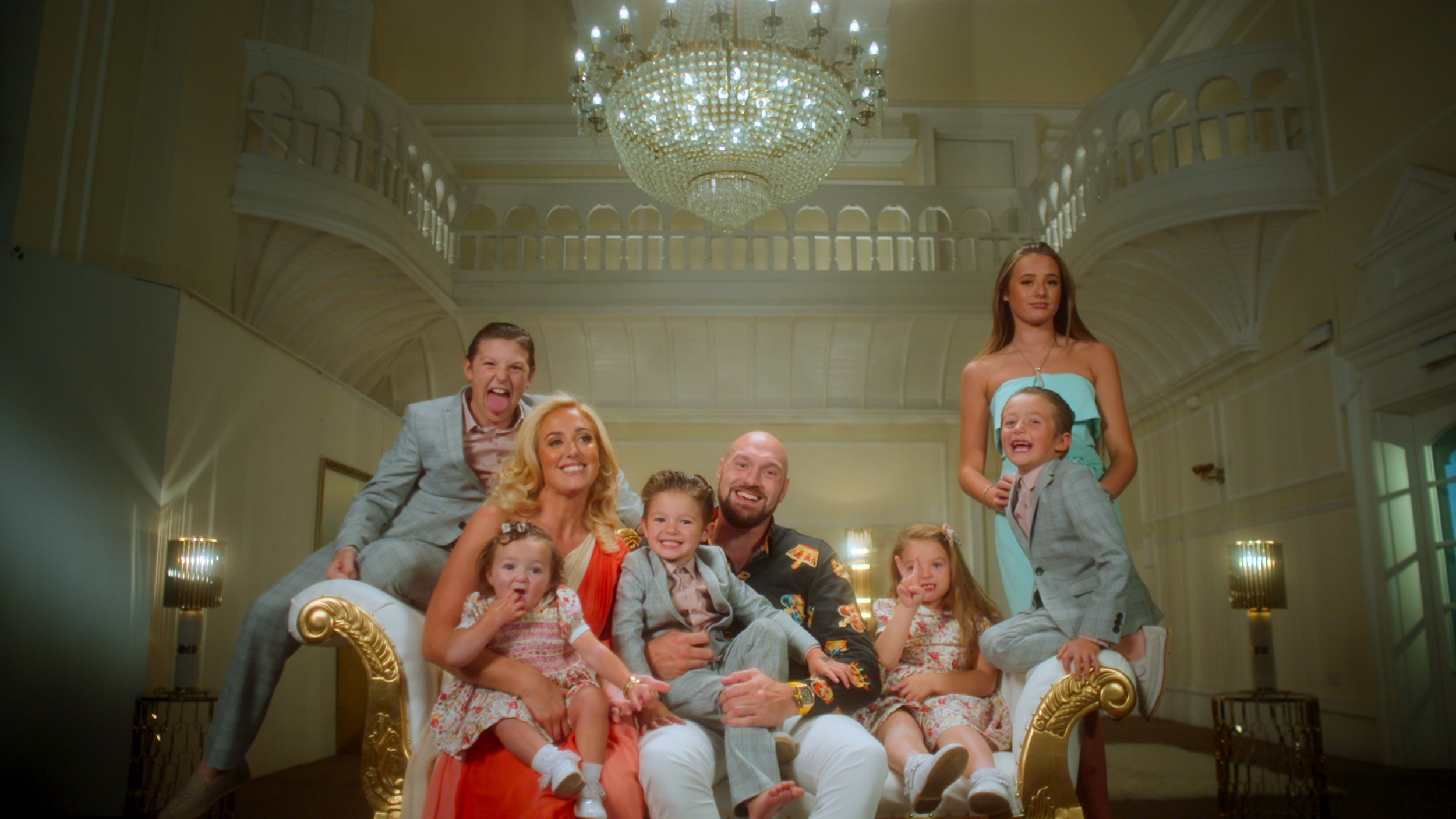 He continued: 'I want to be able to drive a golf buggy to the mailbox, I want to go fishing in my own lake, I want to climb my own mountain!'
However, while Paris didn't shut down plans for a relocation, she didn't seem so sure that her husband's plans would eventuate.
'I would be open to the idea. I like our home at the minute,' she explained.
'See Tyson likes space, but I'm happy with the space we've got whereas he likes more space and land.
'But I don't think we'd move very far. We wouldn't be going far afield if we did…We keep having this conversation about rural lands and all this, but Tyson can't stand mess and mud and dirt. So I'd love to see how that would pan out."
During a recent chat with Metro.co.uk, Tyson and Paris, 33, in the experience together, which saw them speak about the heavyweight champion's mental health and the impact his struggles can have on his loved ones.

Would you like to see another season of At Home With the Furys?Comment Now
Paris recalled how her husband reacted when he watched the opening episode for the first time, and saw her and his dad, John Fury, talking to the camera about him.
'I didn't know what was going on behind the scenes, when they have these little personal interview things and how it is and that and I saw that was like, "Is that what you guys think of me? That's terrible,"' Tyson shared light-heartedly with a smile and a chuckle.
Paris chimed in: 'We'd be explaining to the cameras, "This is what he's like and this is what he does," and then he'd say, "You think I'm crazy, don't you?" I'm like, "Well you kind of are but, you know – we've learned to love you. We've learned to live with you."'
However, Tyson did admit that it was 'pretty neat' to find out how everyone truly felt.
At Home With the Furys is streaming on Netflix.