may be one of the biggest music stars of his generation, and has cemented his status with his place at next year's , but he's also got another super-important job – being a good dad.
The U Remind Me singer, who was only last week is due to take up a two-month residency in Las Vegas from next month, and is currently playing an eight-date tour in .
Still, he says, the key to his success is doting on his four kids before hitting the road.
Speaking to Metro.co.uk backstage at this week, the 44-year-old Award winner said: 'To be able to pull off the Super Bowl and a two-month residency like I will do in Vegas, I need to leave enough space for me to have the time with my family before I go away.
'I've been married to this role for a very long time. So, [to start off with] I disconnect from it and make certain I give the family what I need. In turn, that means I can give my undivided attention to my job as a performer.'
The Grammy Award winner has four children – two sons with ex-wife Tameka Foster who are ages 15 and 14, and three-year-old daughter Sovereign Bo and son Sire Castrello, one, with his girlfriend, music executive Jenn Goioechea.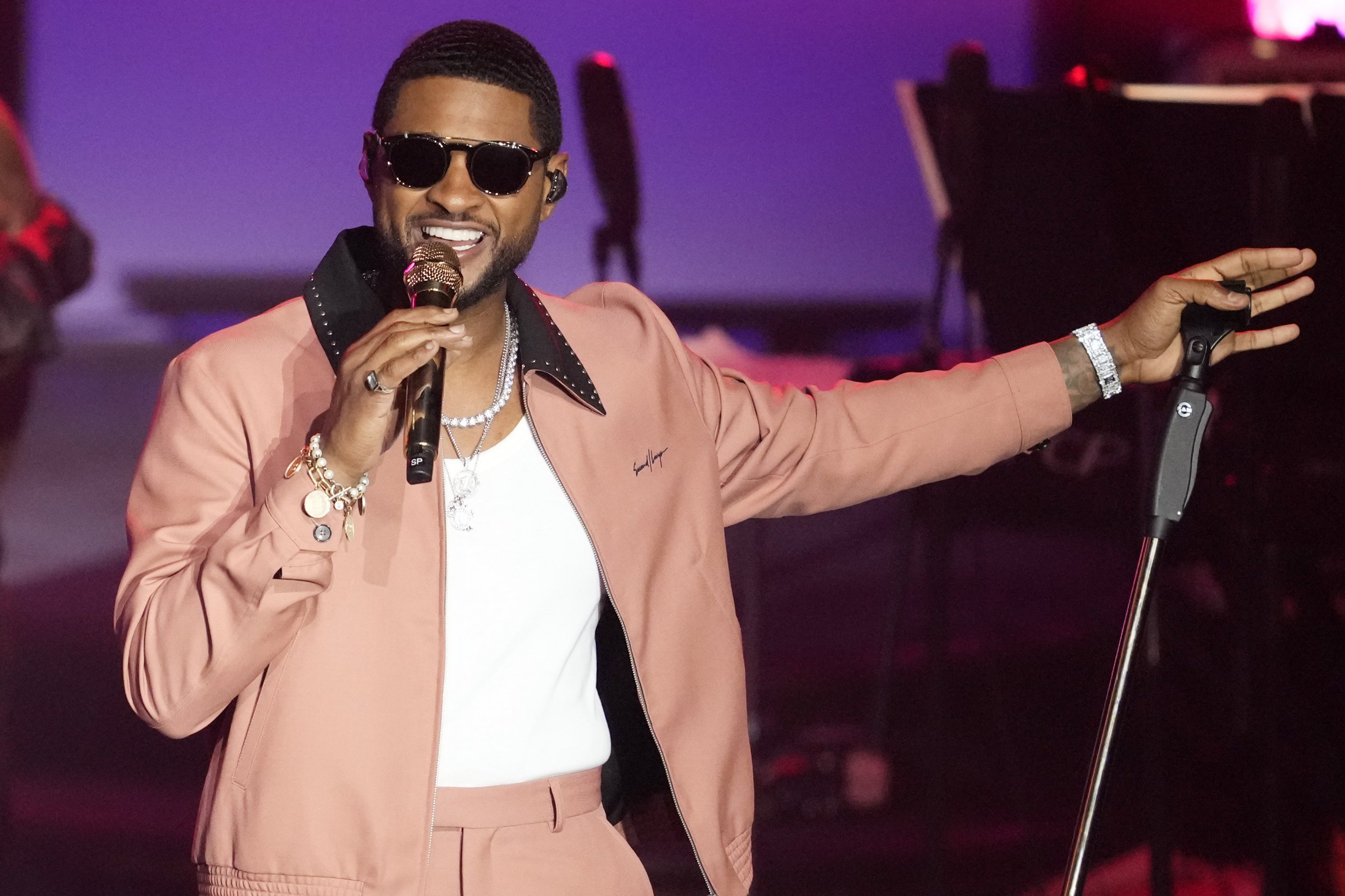 'There are two sides to my personality,' he continued.
'Firstly, there is the man who is responsible for his children; the one who checks in and makes sure his sons and daughter are doing ok, doing homework, and are happy. If they're sick, making sure they know that I care and that everything will be okay.
'Then there's the artist who, at times, can be very demanding and committed.'
It was the latter that has been taking to the stage in Paris, for an eight-night stint at fancy venue, La Seine Musicale.
The show, aptly titled, Rendez-Vous Á Paris, coincides perfectly with Paris Fashion Week and has already attracted a high-profile audience including Pharrell and producer LA Reid.
Despite the hype, Usher admitted he still gets first-night anxiety.
'I kicked off my Paris residency on Sunday night and I had anxiety – believe it or not. It's not really nerves, it's more anxiety and tension where everyone involved just wants it to be perfect. I always have to shake off that first [show] before I finally get comfortable.'
The non-stop show involves a full light show, with a live band and team of dancers – with dancing poles, roller skates, and even a second stage.
It's no wonder, then, that he needs a night or two to iron out any kinks.
'There are, inevitably, things that happen that you don't really expect – like a light doesn't work, or a piece of wardrobe is not doing what it's supposed to do, the drop of a mic – but once you get that first show out of the way, it starts to get fun.'
As well as his Super Bowl stint and the Paris and Vegas residencies, Usher's plate is truly full right now as he last week announced he will soon be releasing his first album in seven years.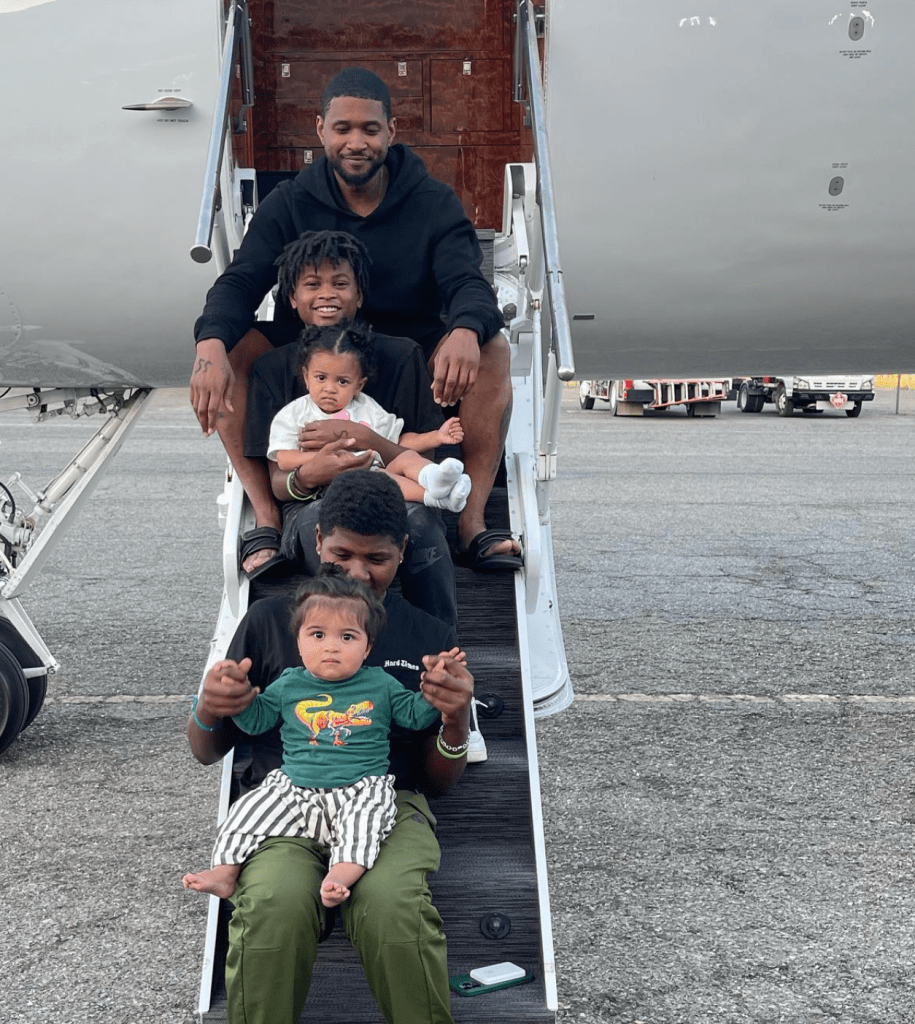 Coming Home is and is the follow-on from 2016's Hard II Love.
Last month he also made headlines by releasing his new music video Boyfriend, featuring Hollywood star Keke Palmer, which came after the internet fell apart when her partner at the time slammed her for an outfit she was wearing
In a video clip shared online, the Nope actress was seen dancing and swaying with the crooner as he sang There Goes My Baby.

What are your predictions for Usher's Super Bowl performance?Comment Now
Keke looked stunning for the occasion wearing a black sheer bodycon dress, but it seemed her boyfriend
He later reacted to the footage, tweeting: 'It's the outfit tho.. you a mom.'
Usher's Paris residency Rendez-Vous Á Paris at La Seine Musicale runs until October 5. Buy tickets .