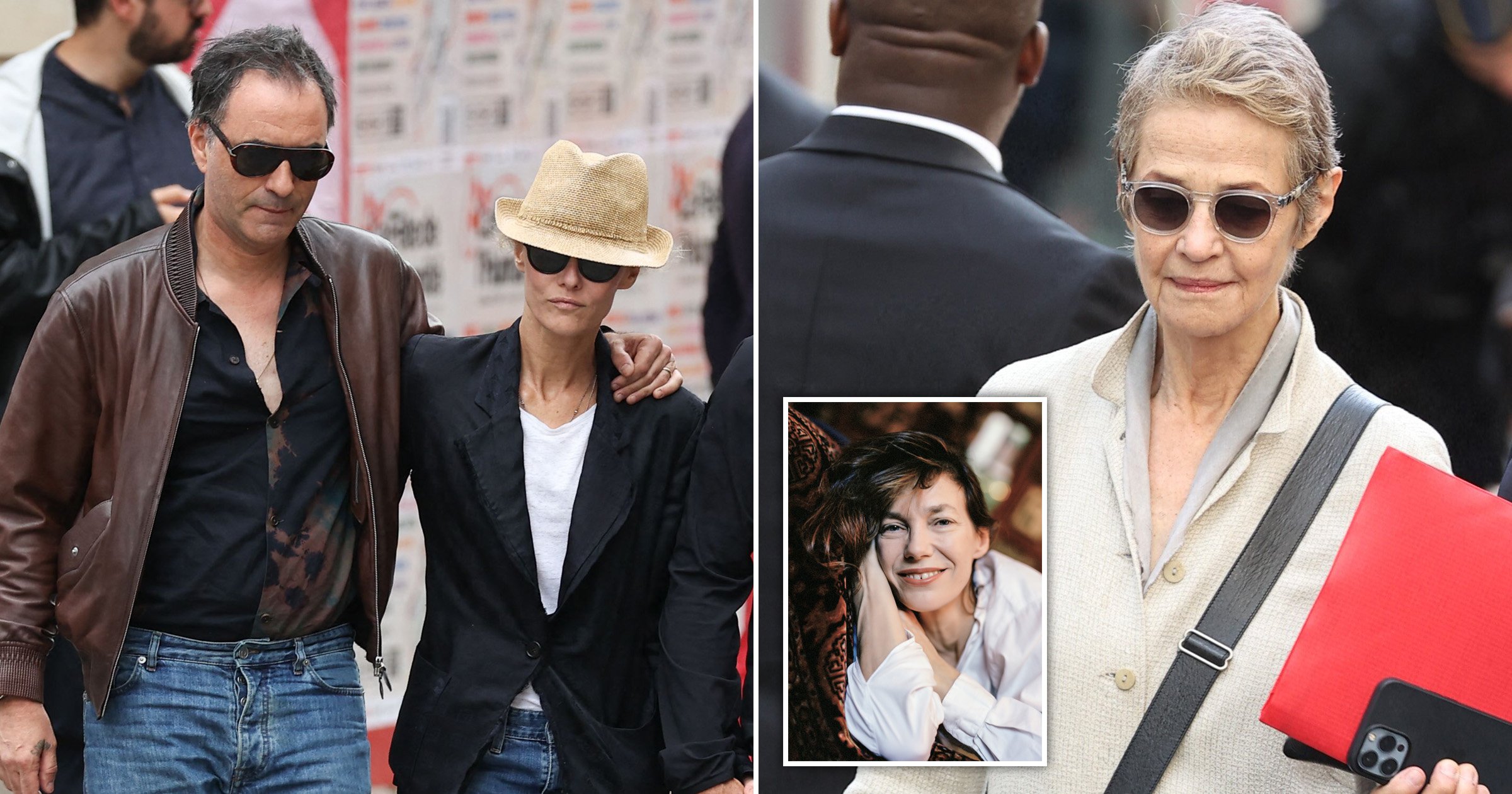 and Charlotte Rampling were among the prominent figures in attendance at Jane Birkin's funeral in .
The famed British-French actor and singer wasby her caregiver on July 16, it was reported.
Tributes to the icon, known for her relationship with Serge Gainsbourg, poured in, including from French President .
French singer Paradis was among the stars who attended her funeral in Paris today, with mourners pouring into the streets outside the Saint-Roch church in the capital.
She was accompanied by her husband, French filmmaker Samuel Benchetrit, with the pair looking sombre as they arrived in matching black sunglasses.
President Macron and his wife, First Lady Brigitte Macron, were also in attendance after the President hailed Birkin a 'French icon.'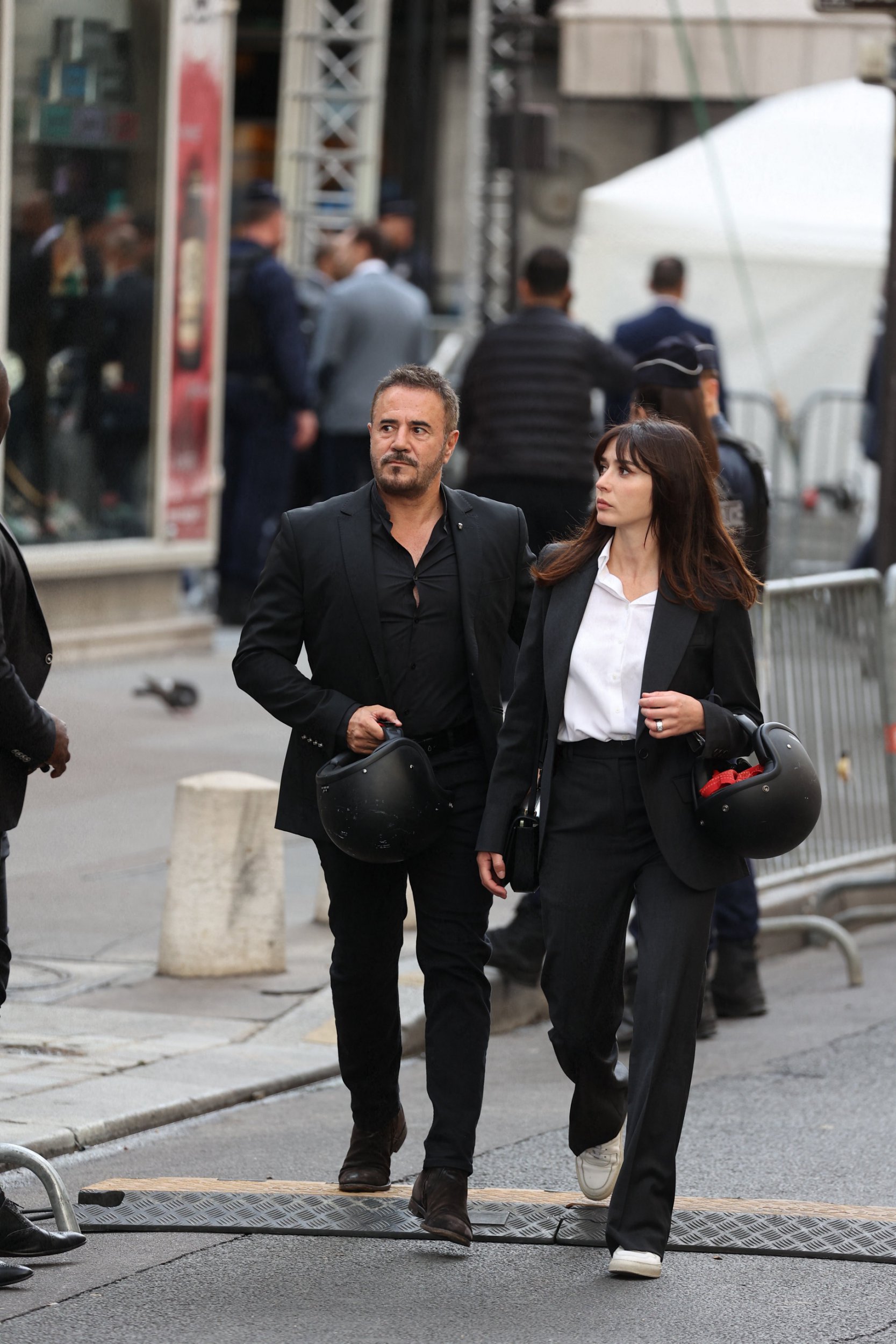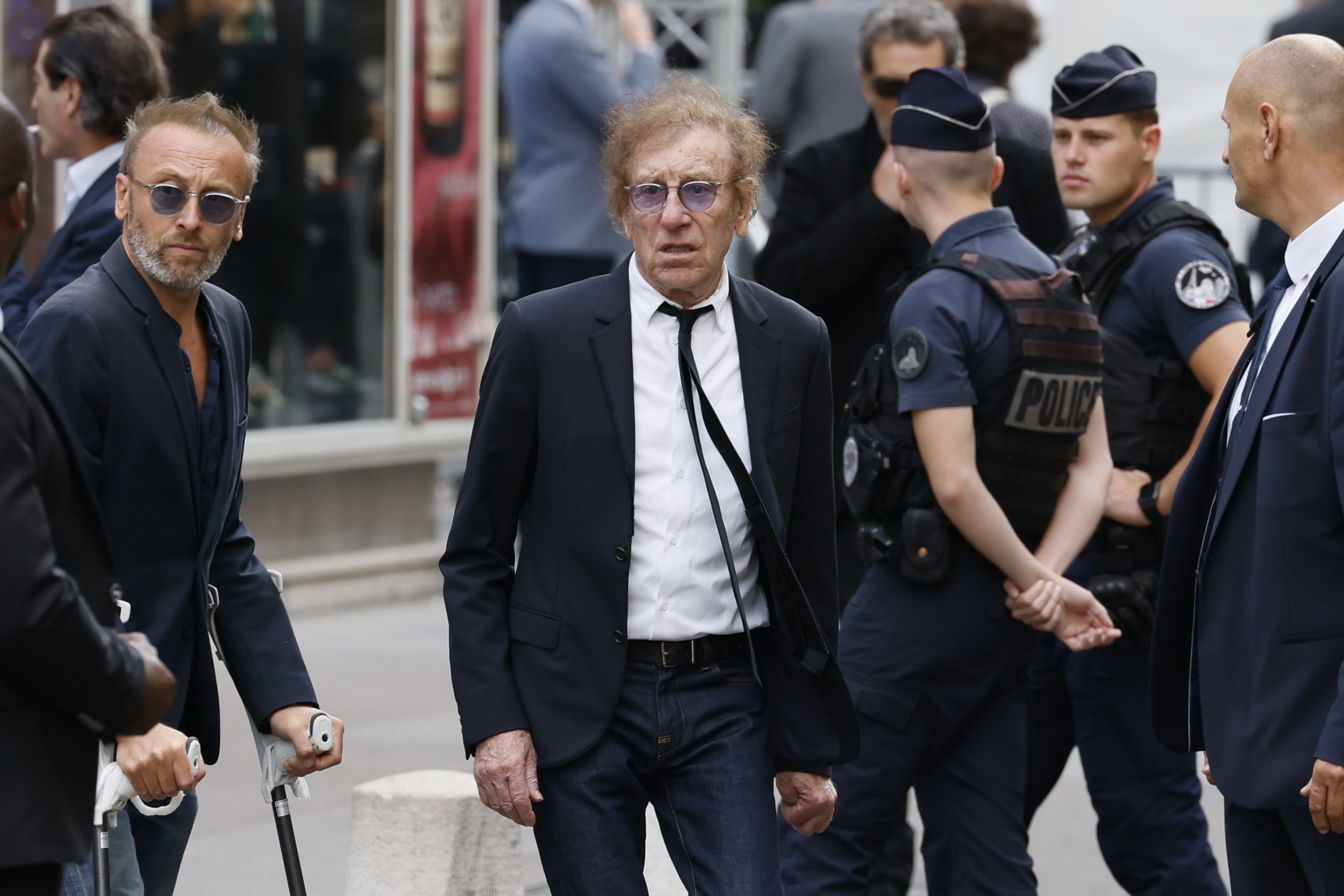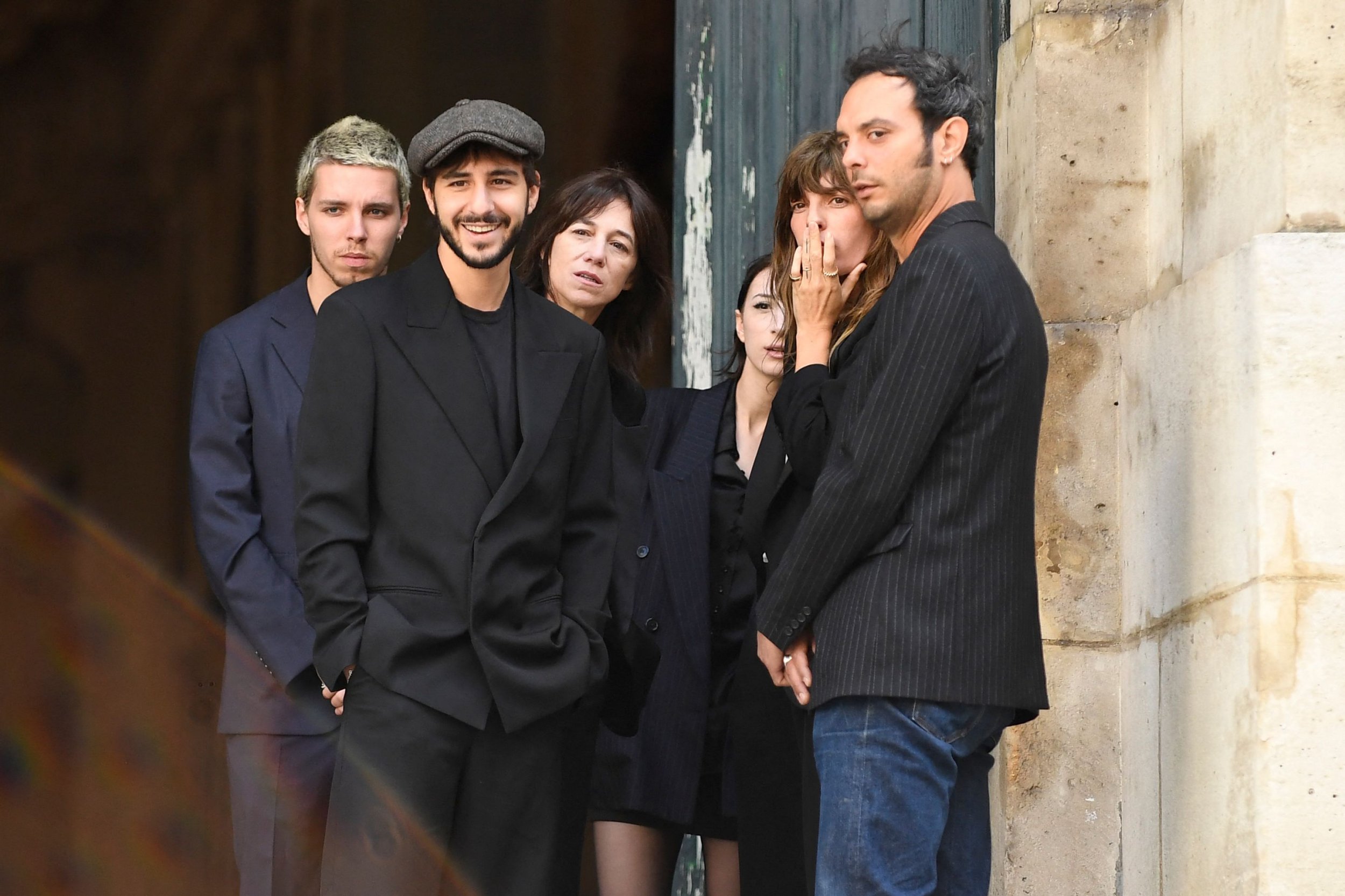 French film stars Jose Garcia, Catherine Deneuve, and Sandrine Kiberlain were also in attendance to pay their respects to the late actor.
The Night Porter's Charlotte Rampling could also be seen among those that arrived to mourn Birkin's death, as well as French singers and siblings Alain Souchon and Pierre Souchon, and Algerian actress and filmmaker Maiwenn.
They joined Birkin's surviving daughters, Charlotte Gainsbourg, 51, and Lou Doillon, 40, as well as Charlotte's children Alice and Ben Attal.
Hundreds of people watched from the streets to bid their final farewell to the star, as her music was blasted from speakers outside.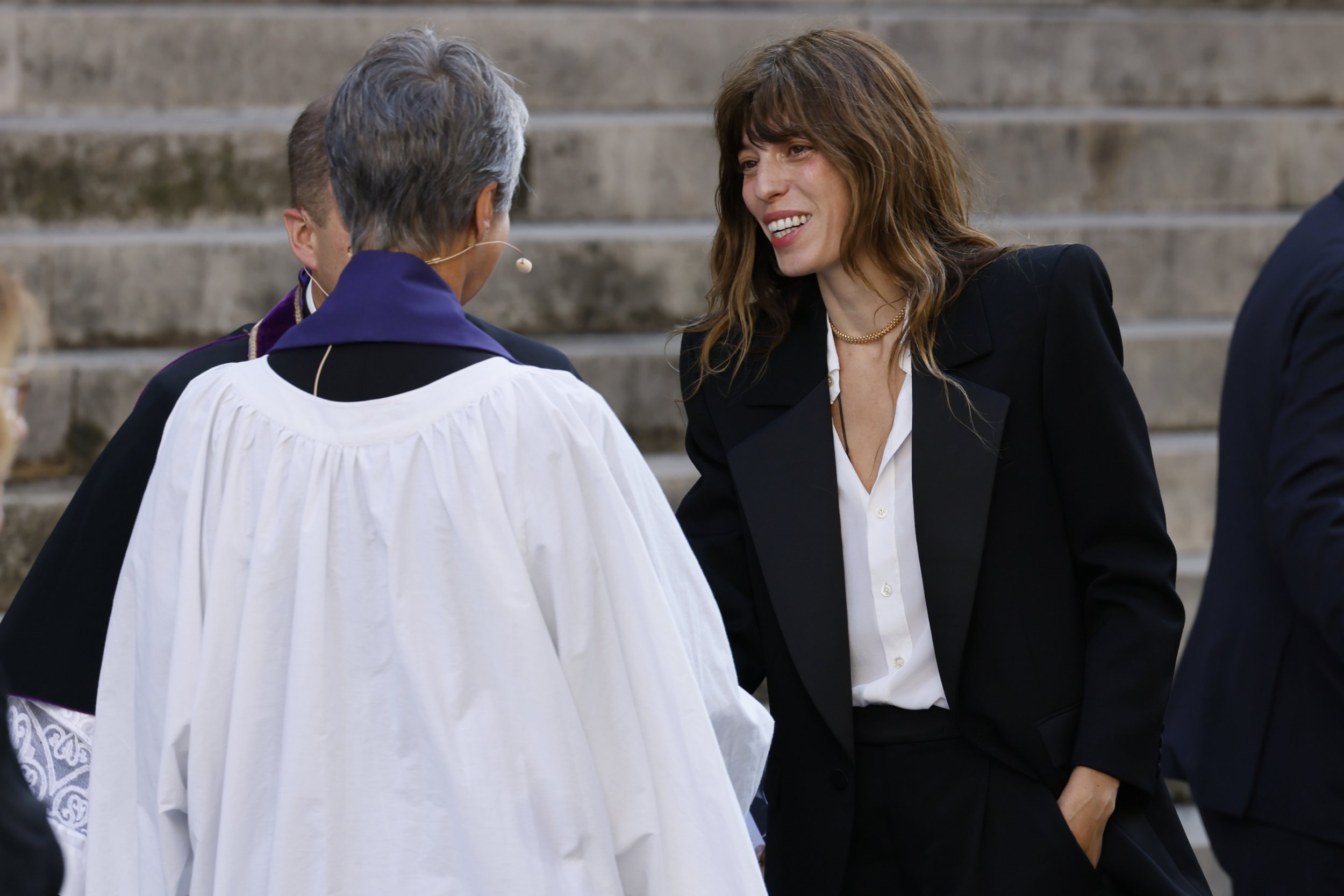 Born and raised in London, Birkin moved to Paris in 1968, releasing 14 albums throughout her successful career.
The late star's world-famous, namesake bag was the result of a chance encounter with Jean-Louis Dumas, Hermès' chief executive, on a flight from Paris to London in 1981.
Birkin told Dumas how she hadn't been able to find a bag that suited her needs as a mum of two, so Dumas designed her a handbag on the spot.
In 1965, Birkin married composer John Barry and the pair welcomed a daughter, the late photographer Kate Barry, before splitting in 1968.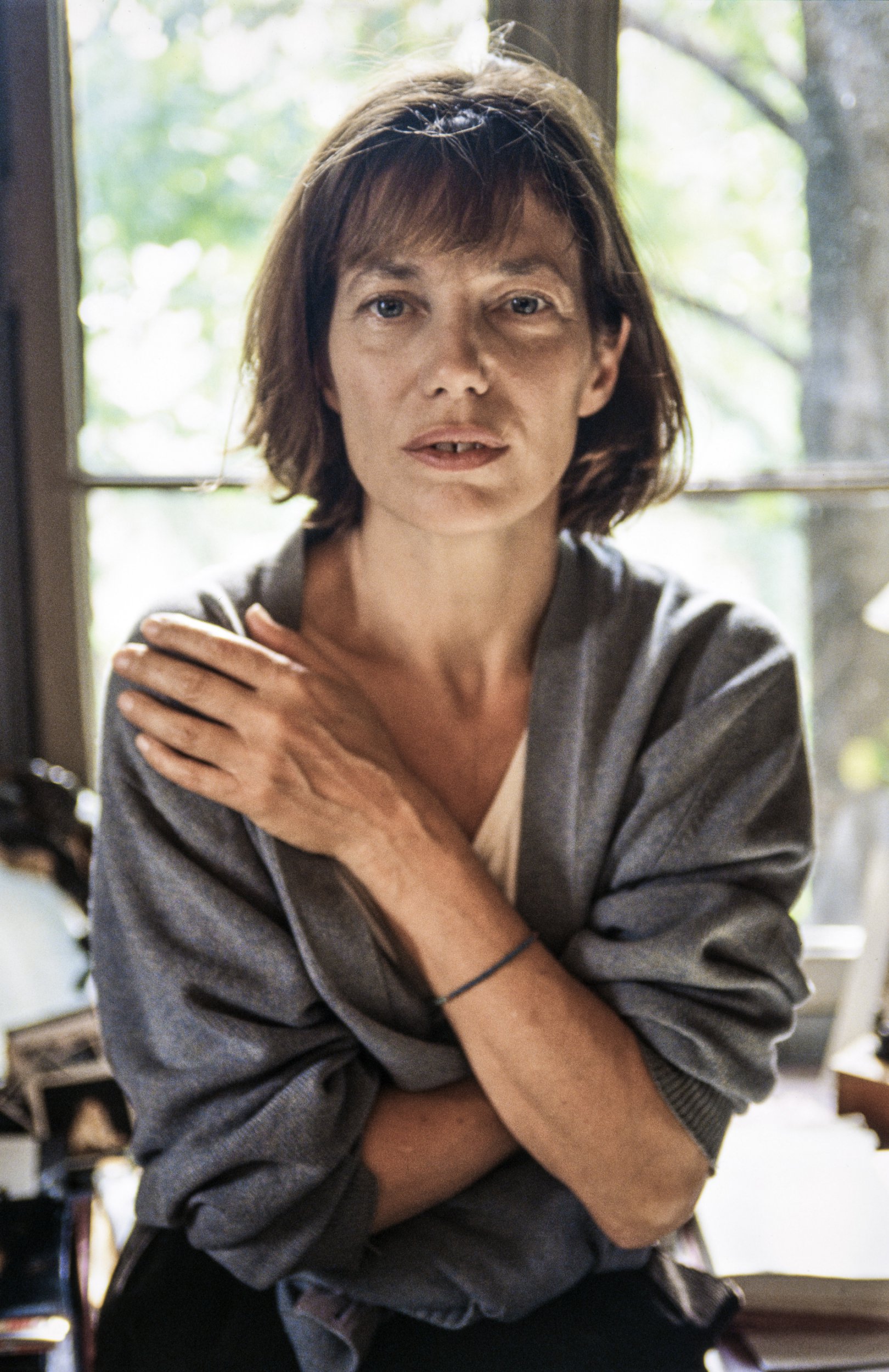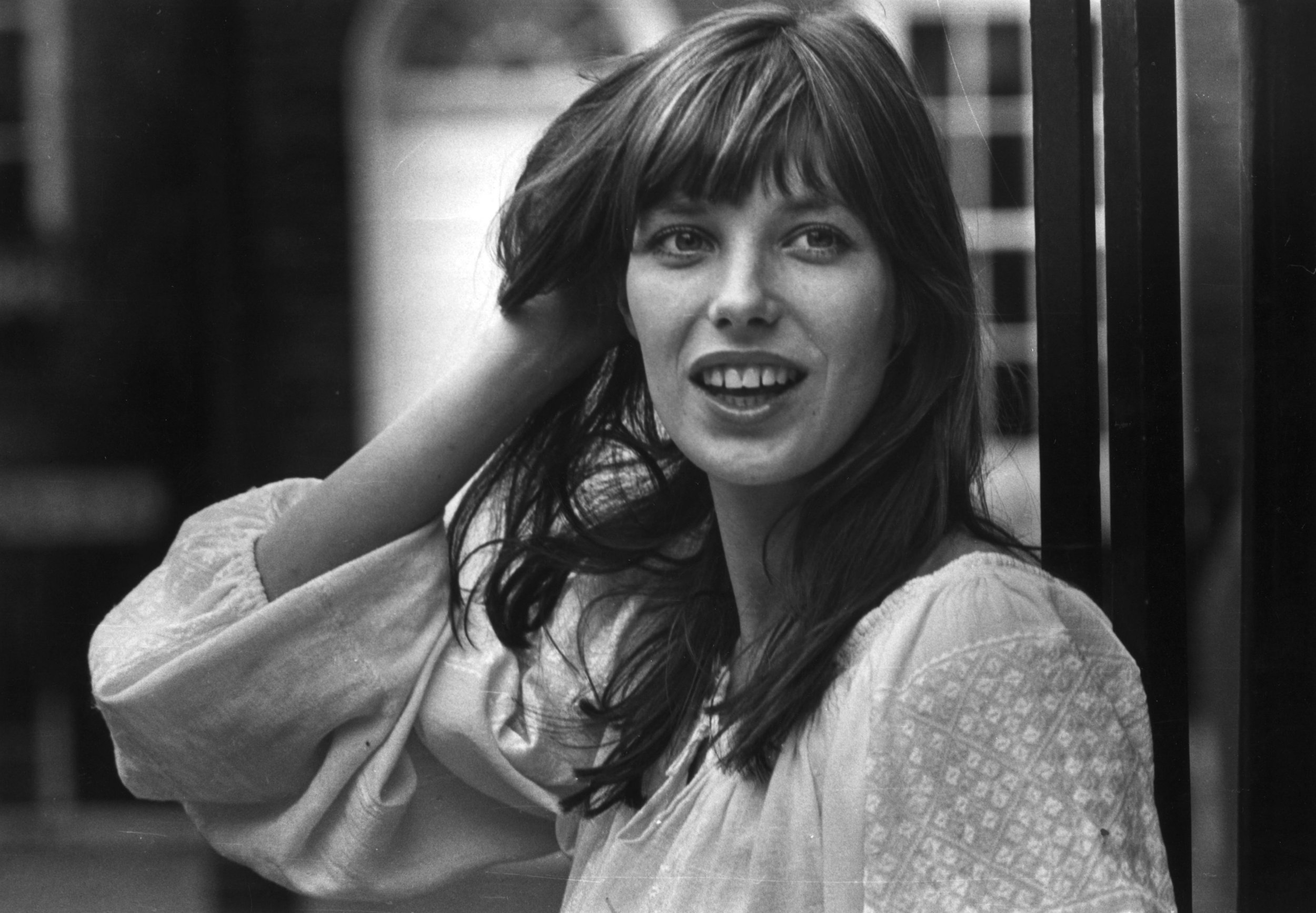 Birkin and Gainsbourg were together for 12 years and welcomed their daughter, Charlotte, in 1971.
The couple's risque song Je T'Aime…Moi Non Plus was widely kept from the airwaves due to its adult content, but this didn't stop it from reaching number one in the UK despite being sung in a foreign language.
In 1982, Birkin welcomed her third daughter, Lou, who she shares with director Jacques Doillon.
Last year, Birkin toured her album Oh! Pardon Tu Dormais and was set to play more shows this summer.
Just days after her death, French media outlet BFMTV reported that Birkin's former home had.