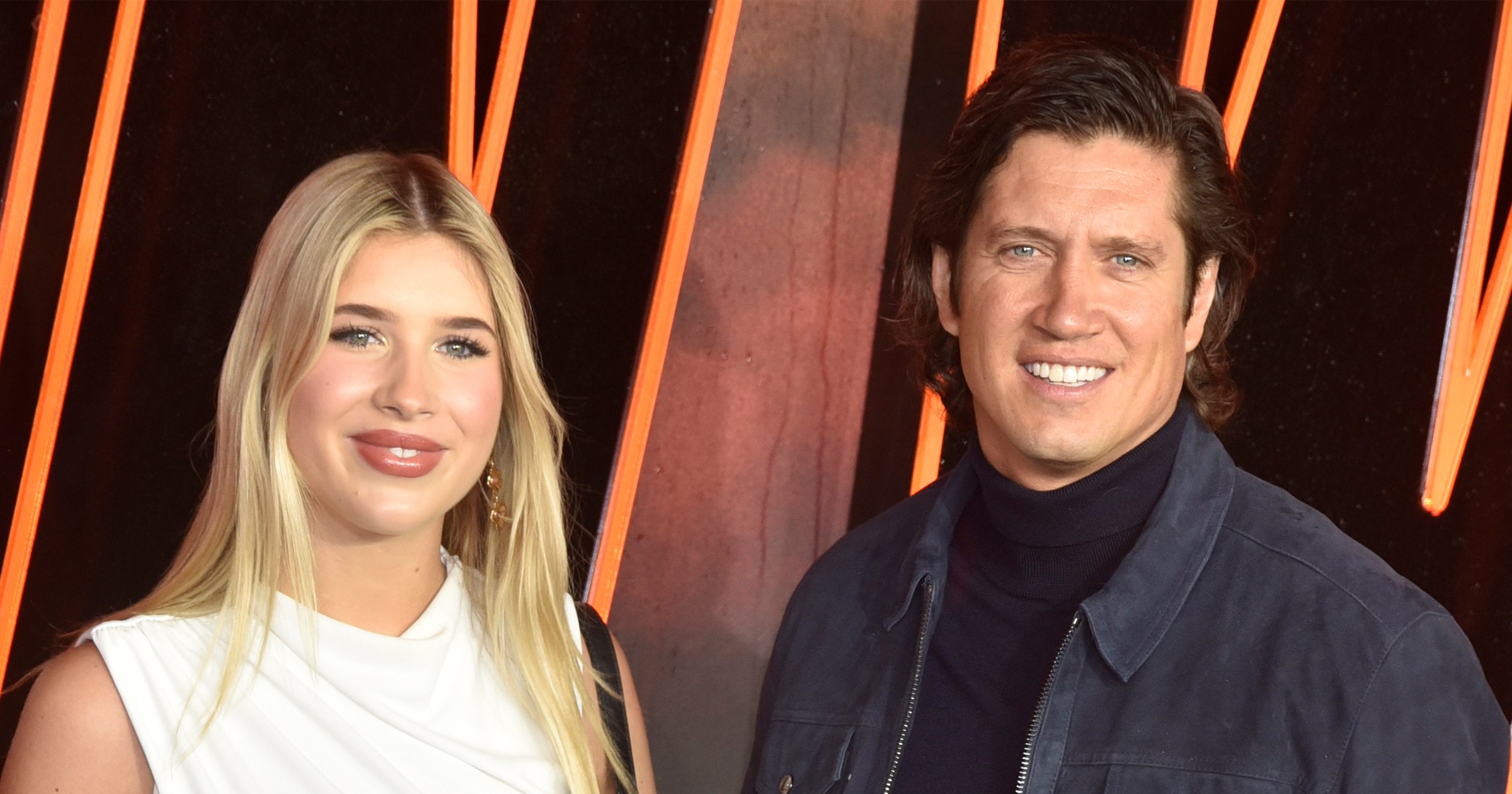 hit with his oldest daughter Phoebe on Monday – and wow does she look like her mum.
Phoebe, 18, is Vernon and his 's eldest daughter and the similarities between the teenager and her famous mum are uncanny.
Doting dad Vernon, 48, beamed with pride as he posed with Phoebe at the star-studded bash and the TV presenter looked suave in a turtleneck and smart jeans.
Phoebe, meanwhile, knocked it out the part in leather-look trousers, heels and a white top.
Vernon and 53-year-old Tess are also doting parents to 13-year-old Amber.
Vernon's outing comes after he was announced as .
Speaking to Zoe Ball after the news broke, Vernon .
Sharing an insight into how supportive team Radio 2 have been in the wake of the announcement, the I'm A Celeb star said to Zoe, 52: 'I'm getting emotional.'
After Zoe told dad-of-two Vernon: 'You are so part of the family,' he replied: 'I am over the moon. I really am. One of the best things to happen in the last few days, is every single person on Radio 2 has messaged me.'
Do you think Phoebe looks more like Vernon or Tess?
Comment Now
Vernon – who first  and started hosting on Radio 2 in 2021 – went on: 'And sent me either a voicemail or email just saying how overjoyed they are – I'm getting quite emotional now – that I've joined the family.'
The star also shared an insight into just how big an influence Ken has had on his life, telling Zoe: 'My dad's a lorry driver and I said this when I joined Radio 2: we've always had Radio 2 on in the background.
'Ken Bruce is mid-mornings. You don't think of any other DJ. He's made it his own and he's an absolute legend of broadcasting.'