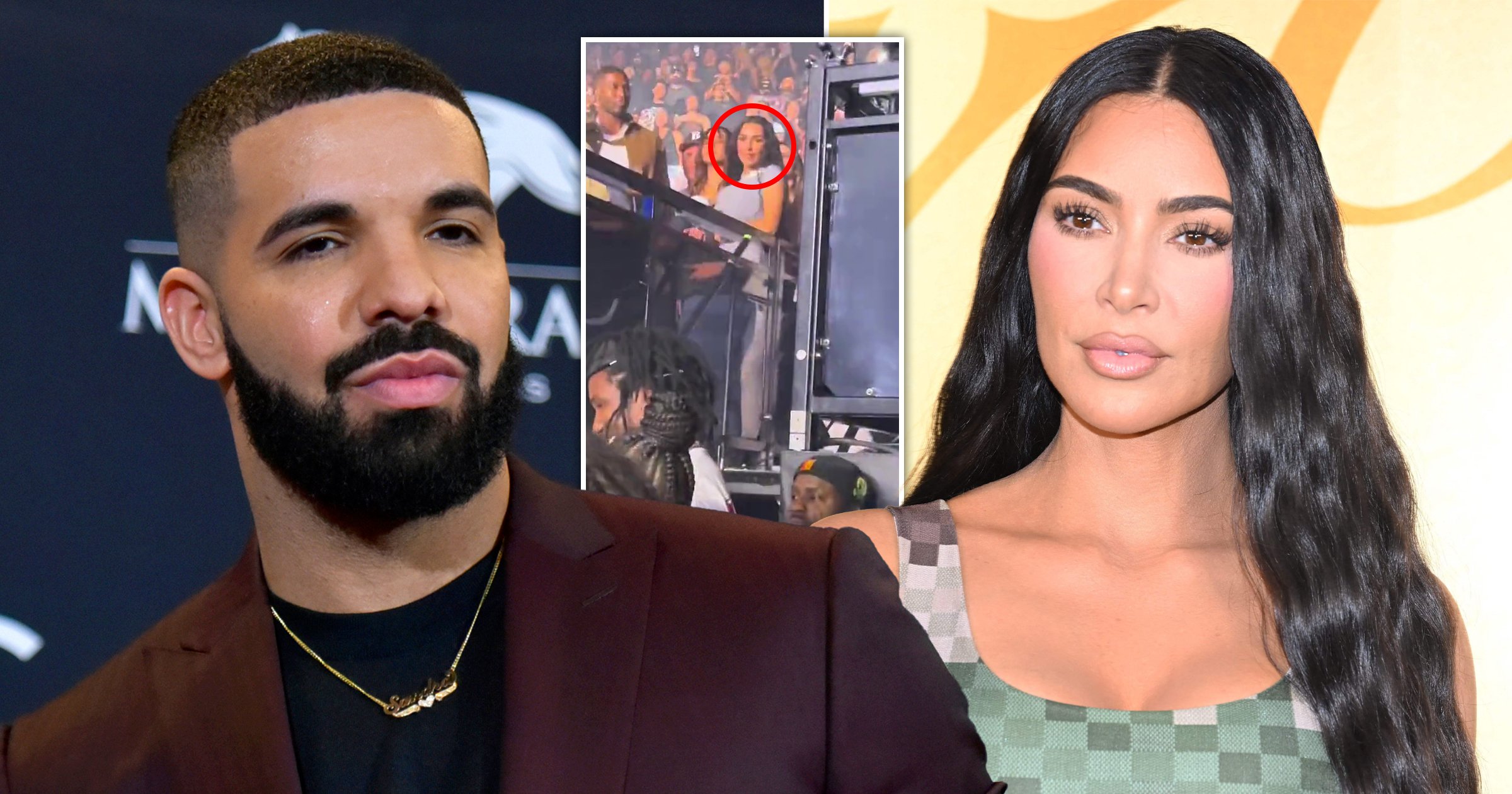 secured herself to a Drake gig but wasn't able to get prolonged face time with the artist during his set.
She isn't the only Kar-Jenner sister enjoying the musical talent of Drake either – sister
Kim decided to make her presence even more known than her siblings when the Canadian rapper and singer was making his way through the crowds at his concert.
Kimmy K was situated very near the barrier – her arm was even leaning on the railing and her eyes were firmly locked on Drake as he made his way up the stairs.
As Drake got closer Kim, 42, gave him a big smile. The friendly expression wasn't enough to stop Drake, 36, in his tracks, who stormed right past her.
Although, in the footage, we can only see the back of Drake's head so perhaps he gave her a polite smile back.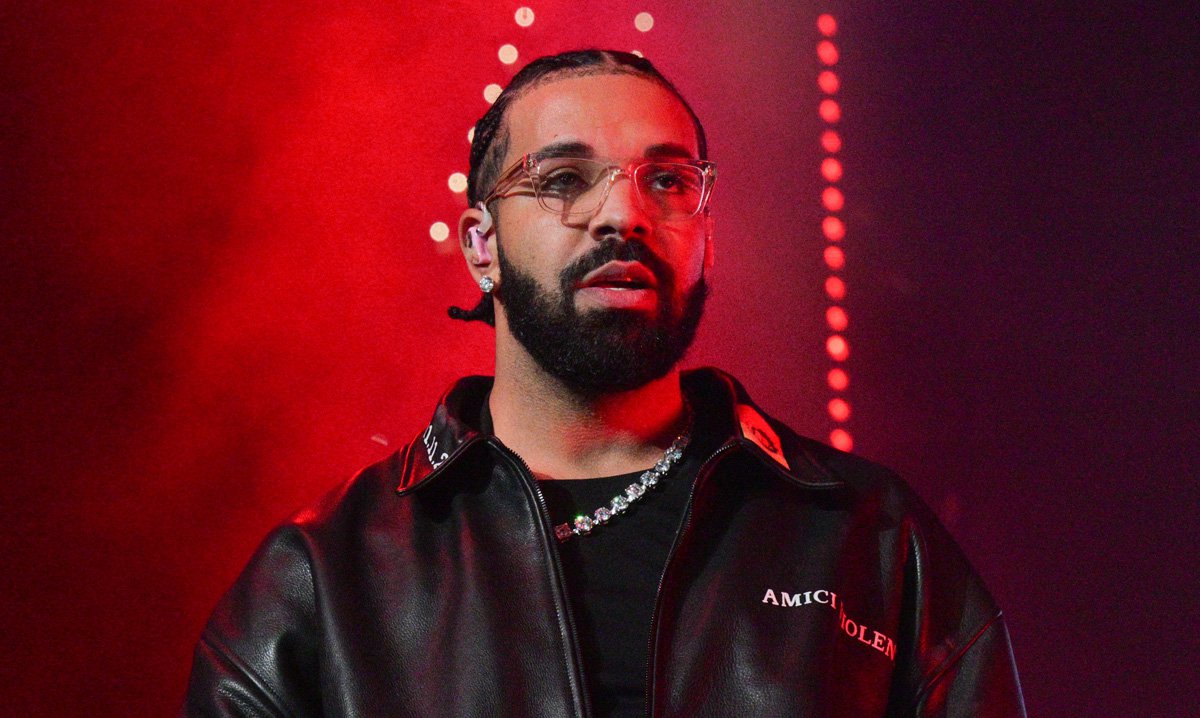 Undeterred by the 'brush-off' Kim kept grinning as Nice for What continued to play.
Fans reacted to the moment shared by XXL magazine on X, with the caption: 'Kim Kardashian got ignored by Drake at his concert.'
'Was Drake supposed to do something?' enquired one person. Perhaps he could have stopping for a moment and asked her why Andre Bocelli is her favourite male singer of all time, and not him.
Another person launched their own investigation on the 14-second clip and insisted that they saw Drake pause for a moment.
'He definitely stopped briefly to talk to her,' they concluded.
Another person suspected they may have caught up post-concert: 'Lol he knew it would go viral. Probably hit her up after.'
In an episode of Kardashians in May, Kim fumed that her ex-husband Kanye West had , including with Drake.
'He is the one that started a rumor that said I was hooking up with Drake, having an affair, our whole marriage he accused me of that, publicly,' she ranted.
'The person that is supposed to protect me the most publicly would accuse me of having an affair, throughout our whole marriage.
'I really can't wrap my head around how he thinks he is a protector.'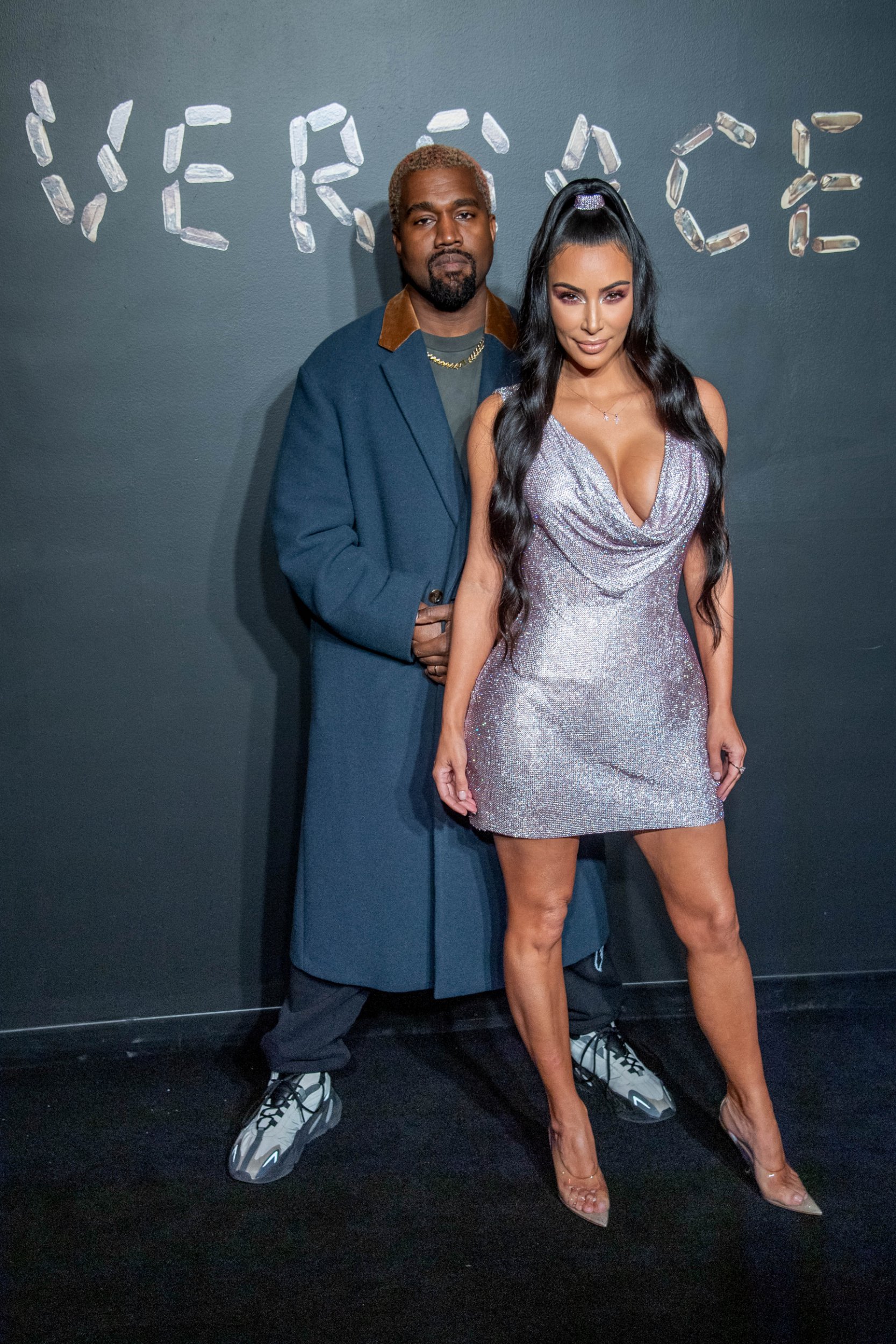 It was then that Kim broke down in tears, begging for everyone around her to 'get their s**t together' so that she can have a bad day and let herself be overwhelmed.
'I don't know what to do, I don't want to be a part of this narrative. When is this ever going to end? It never will,' she sobbed.
'I'm stuck with this for the rest of my life.'
The former couple who share children North, Saint, Chicago and Psalm, officially split in February 2021,.